Nursing
Associate in Applied Science (AAS)
Why choose Nursing?
Nurses exercise leadership skills on a daily basis, and no two days are alike—each patient presents a new situation, a new problem to solve, or a new decision to make.
Provide compassionate care to individuals and communities across the life span.
Program prepares students to take the National Council Licensure Examination (NCLEX).
Learn to collaborate with a variety of healthcare professionals to interpret patient information and make critical decisions about needed actions.
Interested in earning a bachelor's degree? For transfer opportunities, visit mstc.edu/transfer.
Gain confidence with your new skills in our state-of-the art Health Care Simulation Center.
There is never a dull day when you are in charge of patient care. Nurses rarely know how their day will unfold, as each patient presents a new situation, a new problem to solve, or a new decision to make. Nurses are the cool-headed, multi-tasking experts who act as the backbone of medical care everywhere.
Program Locations
Marshfield Campus
2600 West 5th Street
Marshfield, WI 54449
Stevens Point Campus
1001 Centerpoint Drive
Stevens Point, WI 54481
Wisconsin Rapids Campus
500 32nd Street North
Wisconsin Rapids, Wisconsin 54494
Length of Program: Two Years
Credits: 65
Start Dates: Fall and Spring
Start at any time or location by taking general education courses.
Limited seats available at all campuses.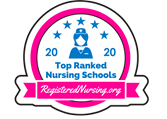 What You'll Learn
The Associate Degree Nursing (ADN) program at Mid-State prepares each graduate to work successfully as a registered nurse (RN). Students acquire a balance of knowledge and technical skills in physical and biological sciences, social sciences, and nursing. They also contribute to classroom discussion, independent learning projects, simulation labs, and hands-on clinical experiences at area healthcare agencies.
After completing the first year (33 credits), you can opt to take the national licensing test for Licensed Practical Nurse. After 65 credits you will be eligible to take the National Council Licensure Examination (NCLEX-RN exam).
Mid-State's Nursing program prepares students to obtain the required licensure to be employed/practice in the state of Wisconsin. The College does not guarantee its curriculum matches the requirements for preparation, examination, or licensure for other states.
Estimated Entire Program Cost
Cost based on the 2021/2022 academic calendar year.
Tuition & Fees: $12,540.30
Books: $3,185.10
Supplies, Uniforms, and/or Exams: $577.50
Total Estimated Cost: $16,302.90
Financial Aid Eligibility
This program is eligible for full Financial Aid.
Instructors
The instructors in the Nursing program bring the right balance of professional experience and teaching expertise to the classroom. They have over 278 combined years of experience as registered nurses and over 126 years of experience as nursing instructors and faculty.
SUE G. AKEY, MSN, RN
---
LISA BECHARD, MSN, RN
---
DAWN EDE, MSN, RN
---
SHARON GEBELEIN, MSN, RN
---
DONNALEE HUSTEDT, MSN, RN
---
TRACY JOOSTEN, MSN, RN
---
DEBRA KRINGS, MSN, RN
---
KELLY NELSON, MSN, RN
---
LINDA OLSEN, MSN, RN
---
KRISTI PILGER, MSN, RN
---
CRISSY WATENPAUGH, MSN, RN
---
LINDA WOLOSCHEK-GREENBERG, DNP, RN
---
Careers
Staff Nurse
Clinic Nurse
Charge Nurse
Registered Nurse
Video
Accreditation Information

The Associate Degree Nursing program at Mid-State Technical College located in Wisconsin Rapids, WI is accredited by the:

Accreditation Commission for Education in Nursing (ACEN)
3390 Peachtree Road NE, Suite 1400, Atlanta, Georgia 30326 • 404.975.5000 • http://acenursing.org/

The most recent accreditation decision made by the ACEN Board of Commissioners for the Associate Degree Nursing program is continuing accreditation.

LPN or Paramedic to ADN Pathway

In order to recognize the experience and education of the Licensed Practical Nurse (LPN) and Paramedic, an LPN/Paramedic to ADN (Associate Degree Nursing) articulation plan has been developed. This means that upon successful completion of specified activities and coursework, an LPN or Paramedic would be eligible to enter the ADN program as a third semester student (based on seat availability).
LPN or Paramedic to ADN Pathway

BSN Completion

An agreement between Mid-State Technical College and the University of Wisconsin-Stevens Point allows students to complete an associate degree in nursing (ADN) at Mid-State and a bachelor of science degree in nursing (BSN) through UW-Stevens Point known as the Partnership Program (1+2+1). This allows students to begin their coursework at either institution by taking general studies courses to meet Mid-State's ADN admission requirements. For students beginning at Mid-State, the program allows acceptance into UW-Stevens Point RN to BSN completion major as early as the third semester of the Mid-State ADN program. For students beginning at UW-Stevens Point, the agreement also creates a competitive application process to gain entrance into Mid-State's ADN program each semester, providing an efficient and affordable path to becoming a registered nurse (RN) in central Wisconsin. Following completion of the Partnership Program, students will have earned both an ADN and BSN and successfully achieved licensure as an RN in the state of Wisconsin.

For more information, talk to your academic advisor at Mid-State or UW-Stevens Point.

Additional Resources

Nursing Refresher Courses
"The education I received at Mid-State was outstanding. Each one of my instructors was approachable and always willing to put in extra time. Upon graduating, I started my career in nursing with excellent hands-on skills and a solid knowledge base."
RENEE KLEIN
GRADUATE
Choose Your Path
Career pathways help you take your education one step at a time to maximize your investment and make college fit your life. Earn a credential and start using it in the workforce. Continue with another stack of related courses to gain a more advanced diploma or degree.
Transfer • Dual Credit • Credit for Prior Learning