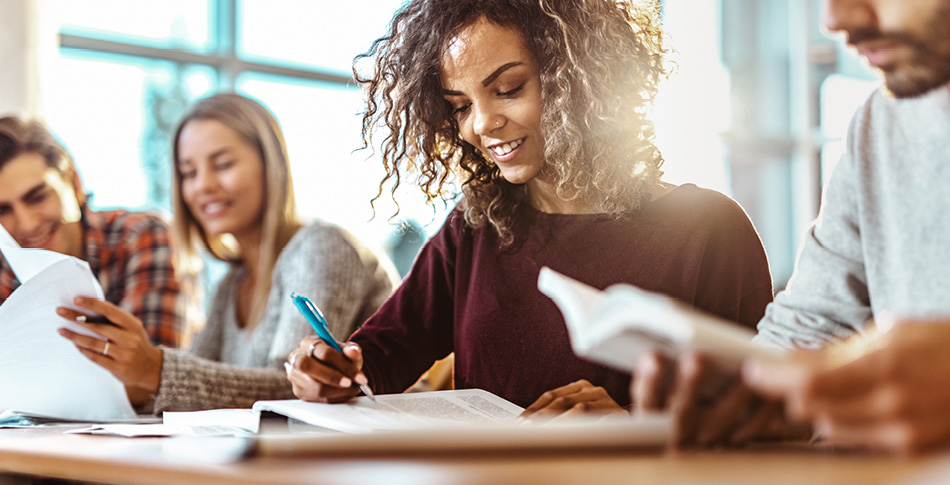 Mid-State Technical College offers a full breadth of general education courses that satisfy associate degree requirements and can be transferred to four-year colleges.
Benefits of General Studies at Mid-State
General studies at Mid-State are a required component of just about every hands-on degree we offer, but many students choose Mid-State just for general studies, and here's why:
Transfer Value
Students looking to transfer classes in pursuit of a four-year degree will find great value in Mid-State's general education offerings. Enjoy a cost per credit that's significantly lower, with four-year public institutions being two to three times higher and private colleges up to seven times higher. 
You can transfer a wide variety of individual courses, or check out our University Transfer degrees for guaranteed transfer to many four-year colleges and universities.
In-Demand Skills
In today's complex, diverse, and globally connected world employers increasingly seek the skills developed in a general studies curriculum. General education courses enhance awareness of the community around them and teach students to use their critical-thinking, problem-solving, and communication skills to respond effectively and solve real-world problems. Learn more about the outcomes of general studies at Mid-State.
Self-Discovery
General education develops knowledge and skills in the areas of communication, math, science, and social science. Once learned, the benefits go beyond academic and professional success, as students explore interests and experience self-discovery.
Flexibility
The way you experience a class matters and should fit your life. At Mid-State choose from small in-person classes, online classes, and innovative technology class options. Learn more about our class delivery options. 
Courses by Discipline
Explore the courses available below.
Ready to take a class or two? Visit our Register Today page to view class lists for upcoming semesters and register now.
Want to enroll in a University Transfer program? Apply now.
Have a question or need advice? Contact Dean of General Education Suzanne Rathe at 715.342.3124.
Communication/English

Health/Wellness/Physical Education

Humanities

Math

Natural Science 

Social and Behavioral Science 

World Language

| | |
| --- | --- |
| 20802211* | Spanish I |
| 20802212* | Spanish II |
* This course is only applicable to the Associate of Arts or Associate of Science programs.
Outcomes
Mission
The General Education program at Mid-State Technical College offers a curriculum that promotes critical thinking, scientific and quantitative reasoning skills, effective communication, and civic responsibility associated with a socially, politically, and economically diverse world.
Intellectual Acquisition of Knowledge: Demonstrate critical and ethical reasoning.
Communication: Demonstrate effective communication in diverse contexts using appropriate methods.
Problem Solving: Use mathematical and scientific problem-solving processes.
Personal and Social Awareness: Demonstrate knowledge of life skills required of an effective member of a diverse and global community.
Environmental Awareness: Demonstrate a heightened awareness of our physical, chemical, and biological environment.