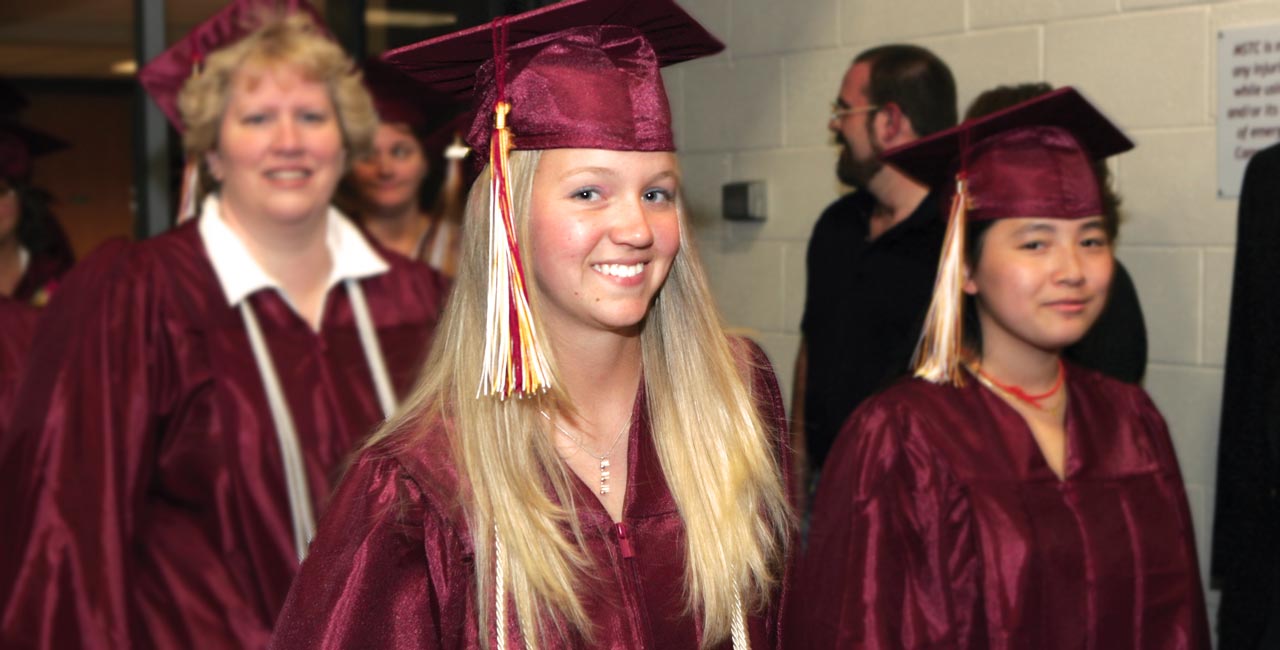 Transfer to Mid-State
We recognize that students starting at Mid-State often bring knowledge and skills obtained through a variety of previous educational, life, and career experiences. High school students often take advantage of a variety of Dual Credit opportunities to earn college credit before graduation, and those who have gained life or work experience may receive Credit for Prior Learning credit for knowledge and skills already gained.
Transfer of Credit to Other Colleges
If you wish to continue your education at another institution, contact the college you wish to attend. Receiving institutions will determine acceptable transfer credit. For more information, explore our transfer agreements with other institutions.
See Which Courses Transfer
Transferology shows how courses you have taken or plan to take transfer to another college or university for credit. Try Transferology—it's free!
Transferology is designed to help students answer the question, "Will my courses transfer?" Simply enter coursework, exams, and/or military learning experiences, then discover in a single click how many schools in the Transferology network have matching courses that may be awarded when the you transfers. Schools are ranked by the percentage of coursework they accept in transfer for each student, though you can focus the results with a number of handy filters and sorts. Details of how those courses will count are available with another click or two, and you can inform schools of your interest in transferring by asking about specific programs, campus visits, and/or coursework that has not yet been evaluated by the school.
If your school/course is not listed on Transferology, it does not mean your credit will not transfer. It simply means an official evaluation will need to be completed—contact our credit transfer coordinator.
Transfer of Credit to UW System Schools
If you wish to continue your education in the University of Wisconsin System, you may be eligible to transfer credits toward a bachelor's degree in several ways.
You may be able to transfer up to 30 credits of general education coursework through the Universal Transfer Agreement between UW-System and WTCS.
If you have successfully completed an associate degree, you may be eligible to transfer certain technical support and/or occupational credits when there is a direct relationship between the associate degree program and a program offered at a UW System institution. See also detailed information about the transfer of credits to UW System Schools for our liberal arts programs: Liberal Arts - Associate of Arts and Liberal Arts - Associate of Science.
You can take advantage of articulation agreements between Mid-State and certain UW institutions for some programs.
You may also be eligible to earn appropriate scores on national standardized examinations (e.g., College Level Examination Program) or examinations developed by the UW System transfer institution.
You may be able to participate in the Guaranteed Transfer Declaration with UW-Stevens Point.
Have individual courses evaluated for transferability by UW System staff.
---
For more information about these transfer opportunities, consult with your Mid-State Technical College advisor or college advisors and admissions staff at the college of your choice.