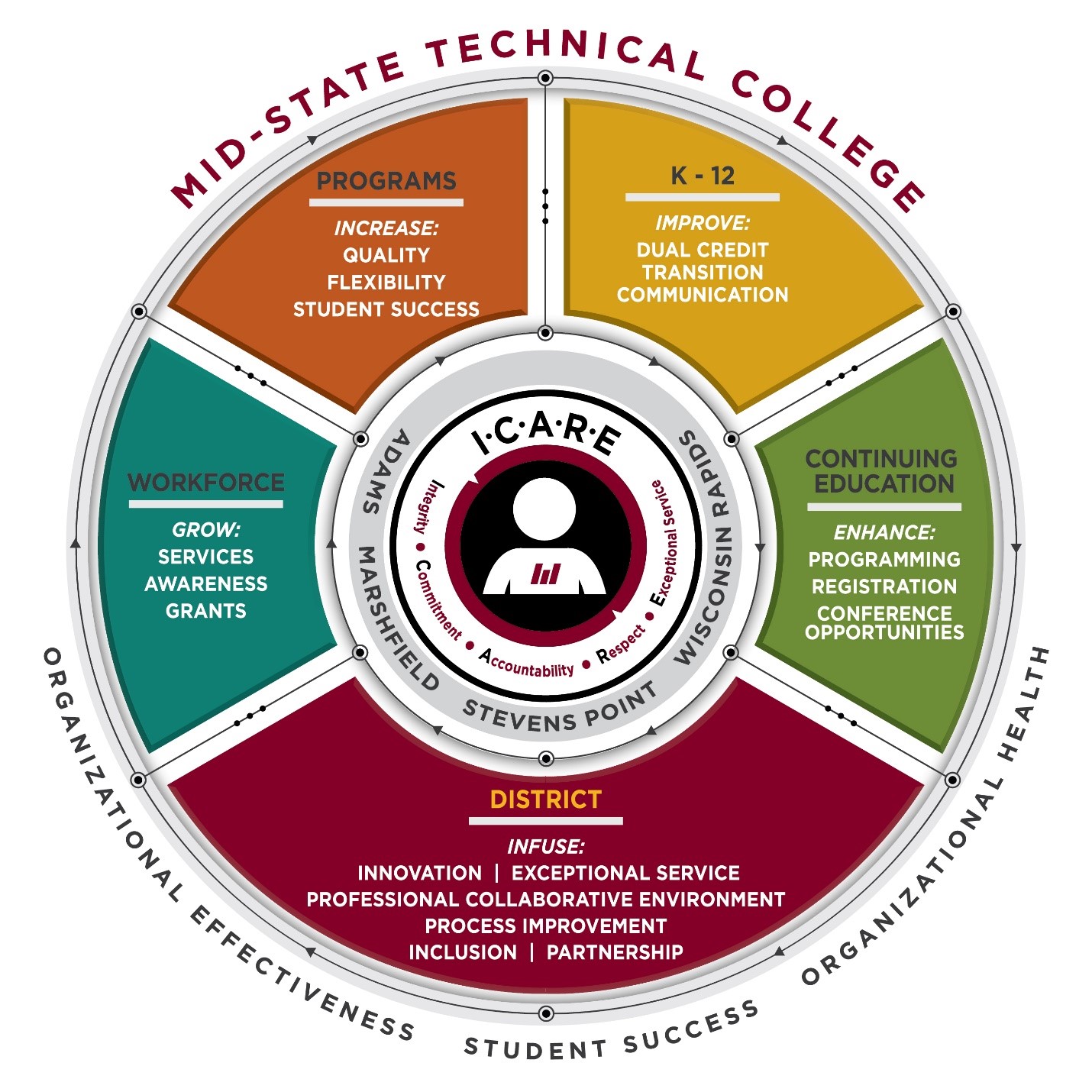 July 1, 2020, kicked off the Mid-State Technical College Moving Forward Together 2025, and our new 2020–2025 Strategic Directions align that vision with our Key Results and Strategic Plan.
2019–2020 Strategic Plan Report
2020–2021 Strategic Plan Report
2021–2022 Strategic Plan Report
2020–2025 Strategic Plan Brochure
2020–2025 Strategic Plan
2020–2025 Strategic Directions
Through the pursuit of excellence and continuous improvement the college will:
Provide responsive, flexible, high-quality education to foster student achievement through career pathways and lifelong learning to the communities we serve.
Deliver dynamic, innovative solutions to provide a skilled workforce and enhance economic viability within the district as a community partner.
Strengthen K–12 partnerships to maximize student access and student success.
Mid-State's Strategic Plan includes four key areas that have become our intentional focus. These Pillars of Opportunity impact our Key Results of Student Success, Organizational Effectiveness, and Organizational Health:
PROGRAMS: Mid-State's programming is undergoing a review to ensure we are meeting industry needs and serving our students with relevant skills for the workforce. We introduced new programming and have our eye on more exciting programming in 2020-21!
K–12: Our K–12 partnerships are critical for Mid-State's success, so we have already begun to invest in these partnerships. A reinvigorated focus on K–12 resulted in 5,307 credits issued to high school students taking Dual Credit classes in the 2019–2020 academic year. The value of this tuition savings for district families is $724,406.
WORKFORCE: Our Division of Workforce & Economic Development continues to see increases in contract training requests from district stakeholders and apprenticeship students and sponsors.
CONTINUING EDUCATION: Lifelong-learning opportunities provide more than professional benefits for career-oriented citizens—they provide the professional and personal enrichment prevalent in strong communities. 
Together, with the Moving Forward Together 2025, we can create new and innovative approaches to meeting the needs of our communities and businesses here in central Wisconsin.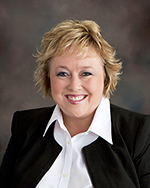 Dr. Shelly Mondeik, President
715.422.5319