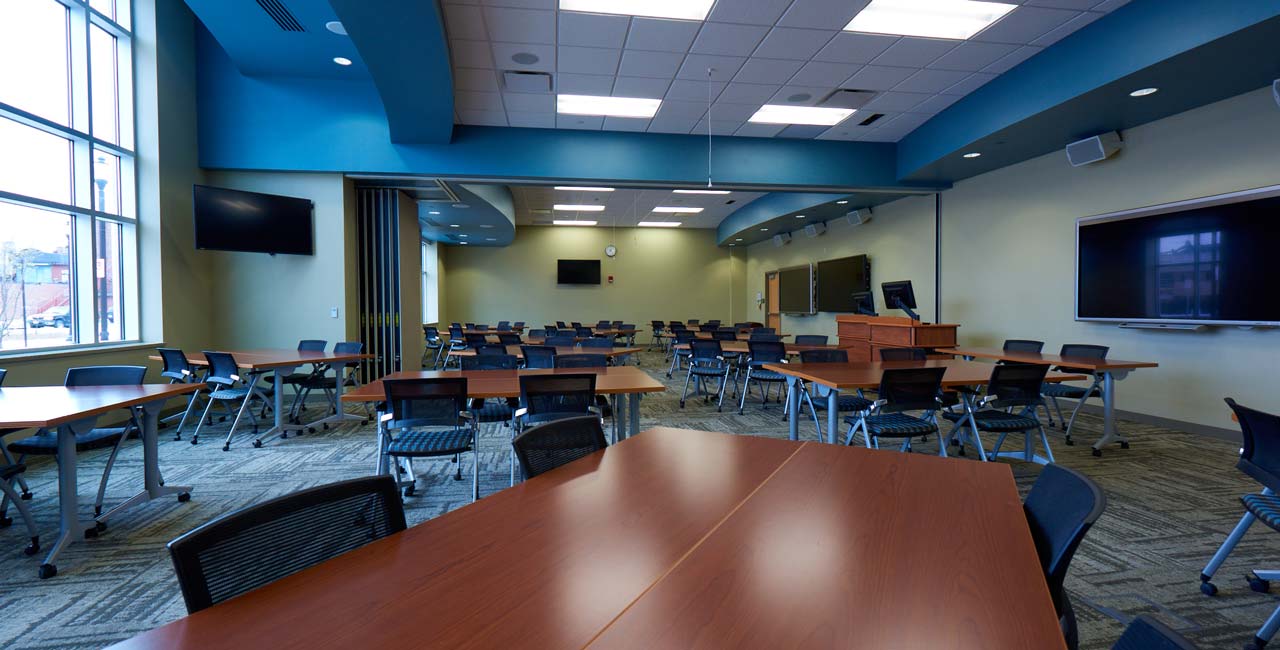 Community Use of District Facilities
Mid-State Technical College offers state-of-the-art facilities for meetings, conferences, or team meetings. The facility space includes updated technology to support delivery methods, various room configurations based on your needs, and wireless internet for easy access at reasonable costs. Consider our space for your next meeting space need. 
Use of Mid-State facilities located in Adams, Marshfield, Stevens Point, and Wisconsin Rapids will be available for rent to organizations that are aligned with the overall mission of the College and do not interfere with the College's mission and operations. If interested in inquiring about available space, please complete and submit the Room Request Form.
The use of Mid-State facilities will be reviewed, priced, and granted through this rental request process. Requests will be processed in the order they are received. Please allow up to three business days for our response. Typical agreements include events Monday through Friday during regularly scheduled open hours for each specific campus location. Rental requests outside of the College's regular hours are handled on a case-by-case basis.
Rental agreement conditions:
Proposed use of the facility or property must be consistent with the mission and purpose of the College.

The time and use of the facility or property does not interfere with the College's needs.

The organization renting the facility or property does not discriminate based on race, color, creed, national origin, ancestry, religion, sex, handicap, age, marital status, sexual orientation, or political affiliation.

The event does not profit from promotion or sale of a product or service.

The event does not represent religious or political affiliations.

No smoking, alcoholic beverages, controlled substances, or gambling are permitted on any Mid-State premises.

Unless a person is an authorized peace officer, an active member of the armed forces, a member of the military who is armed in the line of duty or any person duly authorized by the chief of police of any city, village, or town or the sheriff of any county, it is prohibited for any person to be equipped with a fire arm while on property owned or leased by Mid-State Technical College.
Community members will be required to complete a signed contract and are subject to a facility use fee. For more information, please contact Maggie Coakley (715.422.5347).