Scholarships and financial aid combined with Mid-State's already low tuition help our students graduate with little or no debt.
Loans, Grants, and Scholarships to Help Pay Your Tuition
Nearly 80 percent of Mid-State students receive some form of financial aid to help pay for school. Many also apply for scholarships each semester, making it possible to have zero debt at graduation. Start here to access the resources you need to avoid the student debt trap. We're always here to help you find the funding you need and navigate the payment process.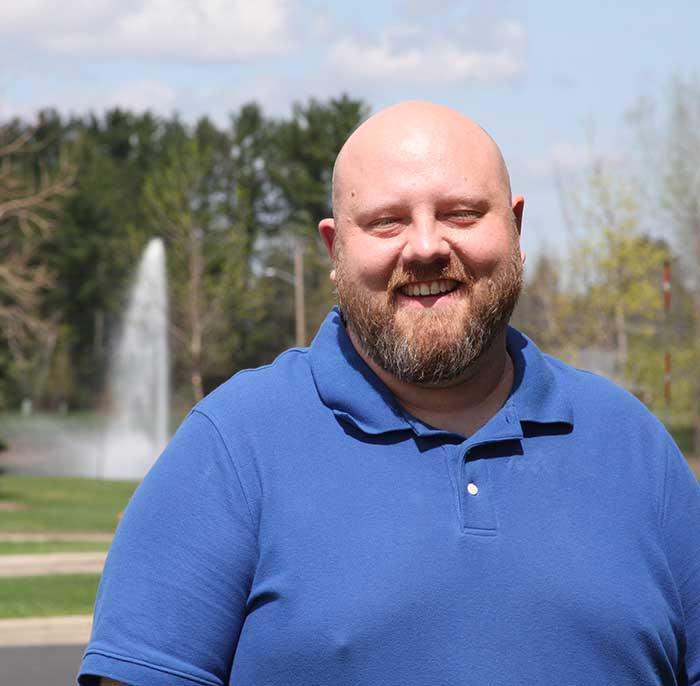 When it comes to paying for school, there is so much funding available—you just have to ask, check into it, and apply.
Shawn, Debt-Free Business Management Graduate
More Testimonials
What It Costs
The total cost for your Mid-State degree is a combination of tuition and fees, books, and the cost of supplies, uniforms, and/or exams. See our Expected Program Costs page for specific estimates for each program. See our Tuition & Fees page for information about other minor fees some students may experience.
Tuition
In-State Tuition: Academic Year 2022-23: $143.45 per credit

Out-of-State Tuition: Academic Year 2022-23: $215.18 per credit
Fees
Application Fee: $30

Incidental Fee: 6% of tuition

Wisconsin Criminal History Record Check*: Fees vary
*Required for some service and health programs
Net Price Calculator
Get an estimate of your total cost after grants and scholarships with the Net Price Calculator.
Resources for Paying Tuition
---
Explore the many ways you can reduce the cost of your Mid-State degree. If you run into any questions, get in touch with us at 888.575.6782. We're here to help!


 
Summer 2023 Disbursement
Grants and Scholarships – July 5, 2023
Direct Loan First Disbursement – July 5, 2023
Direct Loan Second Disbursement* – July 12, 2023
Fall 2023 Disbursement
Grants and Scholarships – September 13, 2023
Direct Loan First Disbursement – September 20, 2023
Direct Loan Second Disbursement* – October 18, 2023
*Direct Loan Second Disbursements are for loans that have been accepted for one term only.
To find out what federal grants, student loans, and work-study employment you qualify for, complete the FAFSA (Free Application for Federal Student Aid).
First you'll need to be accepted into a financial aid eligible program, so be sure to Apply to Mid-State if you haven't already.
Then start your FAFSA online.
Get stuck or have a question, check out our Financial Aid page for step-by-step instructions or to get in touch with a financial aid advisor.
Mid-State's FAFSA code: 005380.

The Mid-State Foundation administers 491 different scholarships, awarding nearly $275,000 to our students every year. These awards range from $200–$2,000 per student, and—unlike loans—they never have to be repaid.
Another program called Sponsor a Scholar is for students who choose to enter a high-need workforce program, matching them to businesses willing to pay for up to 100 percent of the cost of the degree.
Your Mid-State student ID qualifies you for discounts from a wide variety of area businesses, including restaurants and retail shops, hair salons, automotive repair shops, gyms, and more. Be sure to take advantage of the savings.
Mid-State Stats
---