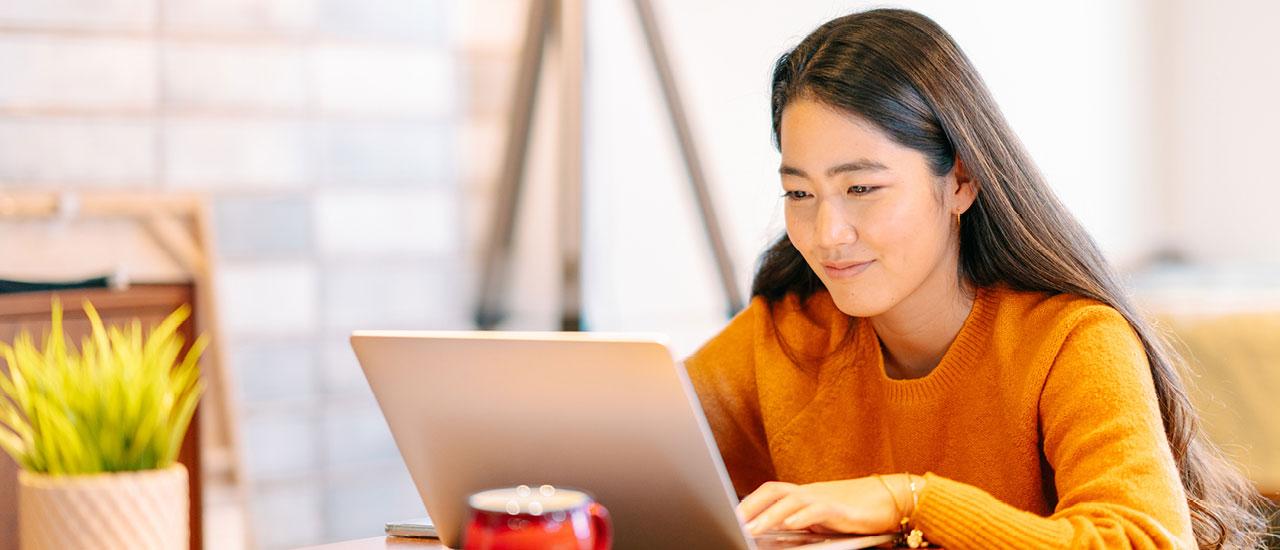 For Wisconsin residents (2023-2024)
| | | | | |
| --- | --- | --- | --- | --- |
| Program Name | Tuition & Fees | Books | Supplies, Uniforms and/or Exams | Total Estimated Cost |
| Accounting | $9,432.00 | $3,870.00 | $0 | $13,302.00 |
| Accounting Assistant | $4,244.40 | $1,823.50 | $0 | $6,067.90 |
| Administrative Professional | $9,622.20 | $2,305.40 | $329.99 | $12,257.59 |
| Adobe Suite* | $943.20 | $45.00 | $0 | $988.20 |
| Advanced Emergency Medical Technician* | $820.80 | $162.50 | $749.00 | $1,732.30 |
| Advanced Manufacturing Technology | $9,809.29 | $2,500.00 | $0 | $12,309.29 |
| Agribusiness Agronomy Technician | $4,165.20 | $286.35 | $0 | $4,451.55 |
| Agribusiness Science & Technology | $9,802.95 | $1,065.30 | $0 | $10,868.25 |
| Agriculture Diesel Engines and Equipment* | $819.75 | $12.30 | $0 | $832.05 |
| Agronomy Equipment Basics* | $842.25 | $39.55 | $0 | $881.80 |
| Arborist Technician | $9,955.50 | $976.25 | $297.00 | $11,228.75 |
| Automation & Instrumentation Technology | $9,877.25 | $1,308.85 | $0 | $11,186.10 |
| Automotive Maintenance Technician | $4,962.90 | $261.30 | $390.00 | $5,614.20 |
| Automotive Technician | $10,634.55 | $292.50 | $390.00 | $11,317.05 |
| Barber Technologist | $4,267.50 | $377.65 | $1,203.96 | $5,849.11 |
| Business Management | $9,903.60 | $3,401.30 | $0 | $13,304.90 |
| Business Skills* | $1,414.80 | $698.80 | $0 | $2,113.60 |
| Central Service Technician** | $2,769.15 | $458.80 | $138.00 | $3,365.95 |
| Civil Drafting* | $1,120.65 | $53.30 | $0 | $1,173.95 |
| Civil Engineering Technology-Highway Technician | $10,835.70 | $2,053.37 | $50.56 | $12,939.63 |
| Communication Essentials* | $1,414.80 | $129.75 | $0 | $1,544.55 |
| Competitive Sales* | $1,414.80 | $294.40 | $0 | $1,709.20 |
| Construction Trades* | $1,991.70 | $269.10 | $0 | $2,260.80 |
| Cosmetology | $5,612.50 | $384.80 | $1,315.10 | $7,312.40 |
| Criminal Justice-Corrections & Community Advocacy | $9,673.20 | $1,372.85 | $0 | $11,046.05 |
| Criminal Justice-Law Enforcement 720 Academy** | $4,363.73 | $0 | $1,012.00 | $5,375.73 |
| Criminal Justice-Studies | $9,502.50 | $1,062.08 | $594.52 | $11,159.10 |
| Culinary Arts | $10,638.00 | $2,086.80 | $465.10 | $13,189.90 |
| Culinary Foundations* | $1,461.60 | $310.15 | $0 | $1,771.75 |
| Customer Relationship Professional* | $1,886.40 | $693.35 | $0 | $2,579.75 |
| Dental Assistant** | $2,491.25 | $350.00 | $200.00 | $3,041.25 |
| Diesel & Heavy Equipment Technician | $10,559.10 | $707.75 | $100.00 | $11,366.85 |
| Diesel & Heavy Equipment Technician Assistant | $5,368.05 | $383.10 | $100.00 | $5,851.15 |
| Digital Marketing | $9,903.60 | $1,826.30 | $0 | $11,729.90 |
| Digital Marketing Promotions** | $2,829.60 | $148.30 | $0 | $2,977.90 |
| Early Childhood Education | $9,432.00 | $1,930.00 | $100.03 | $11,462.03 |
| Early Childhood-Lead Teacher* | $1,414.80 | $146.80 | $0 | $1,561.60 |
| Emergency Medical Technician* | $923.25 | $195.00 | $661.00 | $1,779.25 |
| Emergency Services Management | $9,502.50 | $1,664.55 | $0 | $11,167.05 |
| EMT-Paramedic | $6,547.10 | $551.20 | $765.00 | $7,863.30 |
| Entrepreneurship | $4,716.00 | $1,687.50 | $0 | $6,403.50 |
| Farm Operation | $4,364.40 | $198.60 | $0 | $4,563.00 |
| Fire Protection Technician | $10,573.05 | $1,973.25 | $708.00 | $13,254.30 |
| Fire Service Certification* | $2,667.75 | $195.00 | $0 | $2,862.75 |
| Firefighter Technician | $4,261.50 | $556.60 | $708.00 | $5,526.10 |
| Fitness Professional* | $1,886.40 | $446.85 | $0 | $2,333.25 |
| Food Service Assistant | $3,563.10 | $594.85 | $443.50 | $4,601.45 |
| Fundamentals of Business Administration* | $1,414.80 | $633.40 | $0 | $2,048.20 |
| Gas Metal Arc Welding (GMAW)* | $1,113.00 | $107.25 | $100.00 | $1,320.25 |
| Gerontology Professional* | $1,886.40 | $280.65 | $0 | $2,167.05 |
| Health & Wellness Promotion | $9,439.50 | $1,571.50 | $45.34 | $11,056.34 |
| Health Information Management | $9,601.20 | $4,191.95 | $38.00 | $13,831.15 |
| Health Navigator* | $1,886.40 | $156.75 | $0 | $2,043.15 |
| Healthcare Foundations* | $1,310.85 | $252.65 | $0 | $1,563.50 |
| Heating, Ventilation & Air Conditioning (HVAC) Installer | $4,443.00 | $720.80 | $25.00 | $5,188.80 |
| Hospitality Assistant** | $3,305.70 | $1,014.10 | $0 | $4,319.80 |
| Hospitality Management | $9,436.50 | $2,646.30 | $0 | $12,082.80 |
| Human Resource Assistant | $4,244.40 | $1,501.00 | $0 | $5,745.40 |
| Human Resources Foundations* | $1,414.80 | $878.20 | $0 | $2,293.00 |
| Industrial Mechanical Technician | $10,499.00 | $1,920.80 | $58.00 | $12,477.80 |
| Infant Toddler Specialist* | $943.20 | $218.00 | $0 | $1,161.20 |
| Intro to Agriculture Business* | $1,265.85 | $21.10 | $0 | $1,286.95 |
| Intro to Agriculture Topics* | $1,106.40 | $25.35 | $0 | $1,131.75 |
| IT Computer Support Specialist | $9,472.50 | $1,456.20 | $0 | $10,928.70 |
| IT Network Specialist | $9,499.50 | $1,548.05 | $0 | $11,047.55 |
| IT Security Specialist | $9,472.50 | $1,456.20 | $0 | $10,928.70 |
| IT Software Developer | $9,445.50 | $1,066.30 | $0 | $10,511.80 |
| IT User Support Technician | $3,799.80 | $945.60 | $0 | $4,745.40 |
| Leadership Development | $9,432.00 | $2,735.05 | $0 | $12,167.05 |
| Manufacturing Operations Management | $9,499.25 | $2,146.20 | $10.00 | $11,655.45 |
| Meat Cutting and Butchery* | $1,815.30 | $131.88 | $0 | $1,947.18 |
| Mechanical Design Technology | $9,964.99 | $2,000.00 | $0 | $11,964.99 |
| Medical Assistant | $4,879.80 | $1,036.00 | $545.00 | $6,460.80 |
| Medical Coder | $4,716.00 | $1,939.25 | $110.00 | $6,765.25 |
| Metal Fabrication | $5,958.80 | $1,000.00 | $0 | $6,958.80 |
| Microsoft System Administrator* | $1,866.72 | $429.40 | $0 | $2,296.12 |
| Nail Technician* | $1,686.00 | $814.45 | $649.97 | $3,150.42 |
| Nonprofit Leadership* | $1,565.90 | $652.25 | $0 | $2,218.15 |
| Nursing | $12,981.90 | $2,597.95 | $761.50 | $16,341.35 |
| Nursing Assistant* | $500.85 | $98.55 | $489.50 | $1,088.90 |
| Office Support Specialist | $5,036.40 | $1,355.35 | $329.99 | $6,721.74 |
| Paramedic Technician | $11,133.95 | $1,550.60 | $765.00 | $13,449.55 |
| Payroll Foundations* | $943.20 | $675.70 | $0 | $1,618.90 |
| Pharmacy Services Management*** | $9,339.60 | $1,341.85 | $0 | $10,681.45 |
| Pharmacy Technician*** | $5,036.92 | $922.70 | $0 | $5,959.62 |
| Phlebotomy Technician* | $2,139.90 | $384.60 | $158.00 | $2,682.50 |
| Precision Machining Technician | $9,865.20 | $533.00 | $0 | $10,398.20 |
| Project Management | $3,772.80 | $1,351.00 | $0 | $5,123.80 |
| Registered Nurse Refresher Series* | $1,436.40 | $187.20 | $0 | $1,623.60 |
| Renewable Energy Technician | $10,922.70 | $1,453.80 | $175.00 | $12,551.50 |
| Respiratory Therapist | $11,370.80 | $2,359.35 | $388.00 | $14,118.15 |
| Sales Specialist** | $2,829.60 | $164.15 | $0 | $2,993.75 |
| Small Business Entrepreneurship* | $1,414.80 | $274.45 | $0 | $1,689.25 |
| Social & Mobile Marketing* | $943.20 | $0 | $0 | $943.20 |
| Stainless Steel Welding* | $1,316.70 | $0 | $100.00 | $1,416.70 |
| Surgical Technology | $9,988.20 | $1,085.25 | $0 | $11,073.45 |
| Tax Preparation* | $943.20 | $529.45 | $0 | $1,472.65 |
| Team Leadership* | $1,414.80 | $551.15 | $0 | $1,965.95 |
| University Transfer* | $1,886.40 | $283.30 | $0 | $2,169.70 |
| University Transfer-Associate of Arts | $10,160.38 | $1,500.00 | $0 | $11,660.38 |
| University Transfer-Associate Science | $9,874.34 | $1,500.00 | $0 | $11,374.34 |
| Utility Tree Trimmer** | $2,491.25 | $0 | $40.00 | $2,531.25 |
| Welding | $6,016.85 | $226.85 | $550.00 | $6,793.70 |
* Program is not financial aid eligible
** Program is eligible for prorated financial aid, which covers some but not all of the cost. For more information, call 715.422.5300.
*** Program can be taken at Mid-State with a consortium agreement with Lakeshore Technical College. Complete your FAFSA using school code 0091949. For more information, call l 800.468.6582 (ext.1781).
Cost of Attendance
Learn more about Cost of Attendance, an estimated budget that includes categories of expenses a student can expect to incur while attending.