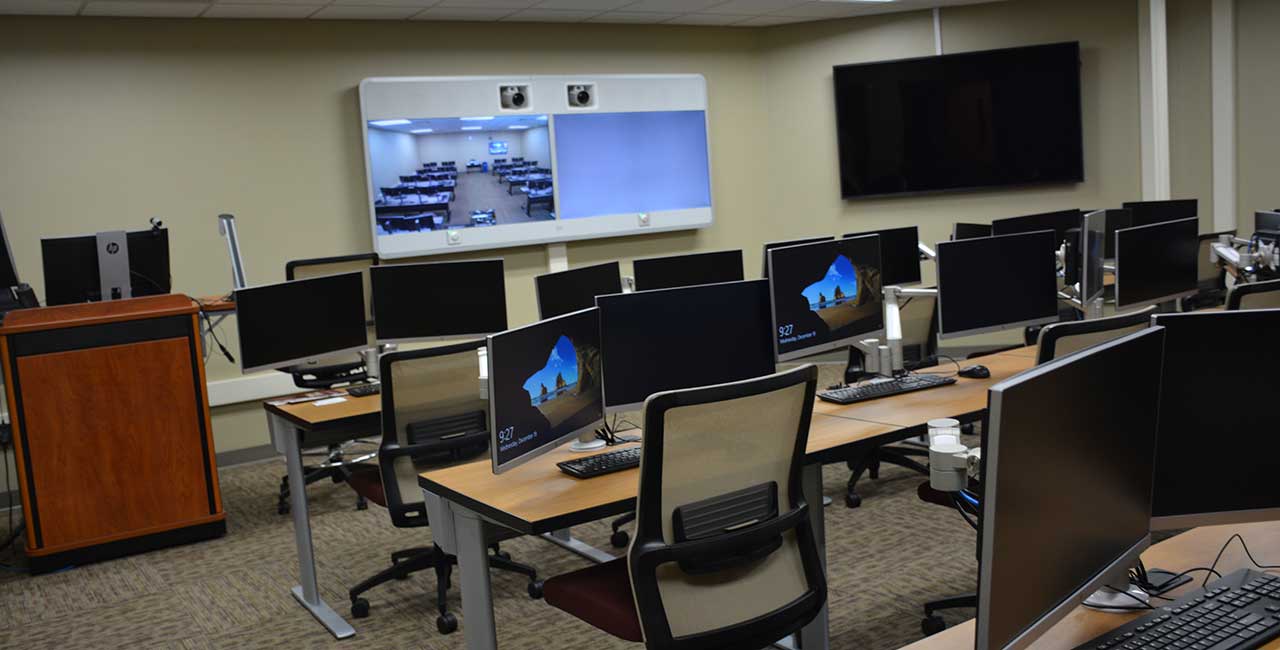 In the interest of providing the best education possible, Mid-State has implemented many exciting technology advancements. The Department of Information Technology maintains desktop computers in over 30 computer labs and resource areas, including the LiNK (previously Learning Commons) on each campus. These devices are connected to the Mid-State network to allow access to the Internet and printers.
Below is additional information you might need about Mid-State's public computers, hardware, and software.
Password Reset
You can reset your password (passphrase) on your own on the Password Reset page.
For security purposes, during the reset process you will need to access to the personal email address account or cell phone that Mid-State has on file for you. To update your personal email or cell phone on file, please contact us at 888.575.6782, during normal business hours.
Public Computers
Public computers are available in the designated Mid-State LiNK areas.
Software
Standard software available on Mid-State desktops include Windows 10/Internet Explorer/Edge, Microsoft Office, Adobe Creative Cloud Suite, Google Chrome, and Mozilla Firefox. Additional software installations vary by lab and semester based on educational needs.
Hardware
Typical computer labs have 20–24 student computers, an instructor workstation with a collaboration and presentation system, and network printing capabilities. Food and beverages are not permitted in computer labs. Use of the labs is restricted to Mid-State students, faculty, staff, contract classes, and scheduled events.
Wireless
Wireless access to the Internet is available using the STUDENT-GUEST network. No password is required. Our Wireless Network page provides detailed instructions on gaining access.
Usage Policy
Students are obligated to follow the rules and procedures established by the college. Further, it is the student's responsibility to read, understand, and abide by all policies. Misuse of facilities or violation of policies may lead to termination of offenders' computer privileges and, if necessary, referral to authorities. See Network Policies for additional information.
Student Loaner Laptop Program
To ensure that our students have the technology needed to successfully complete their courses, a limited number of laptops are available to loan out to students in need of laptops on a first come, first served basis. These laptops will come with access to Microsoft Office and are intended for students completing their courses. The laptop should be returned back to the campus it was borrowed from at the end of the semester.
If you borrow a laptop, you are assuming liability for the computer while it is in your possession. You will complete a laptop liability agreement form when you pick up the laptop.
Student Loaner Laptop Request Form
Upon completing the information on the form, Mid-State will reach back out to you to coordinate a time to pick up the laptop from your specified campus.