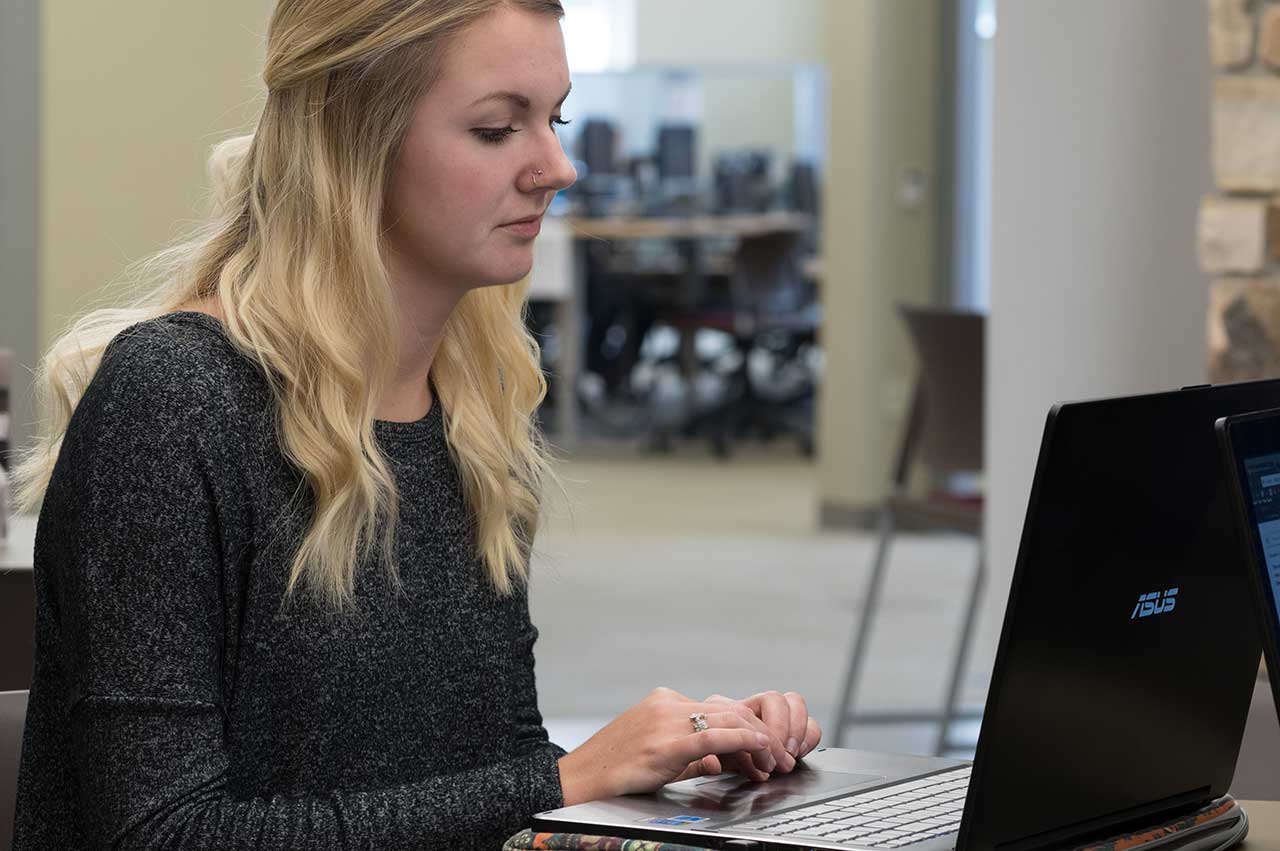 Distance Learning takes place any time a student is learning outside of the immediate proximity of the instructor. At Mid-State distance learning includes online, hybrid, TelePresence, computer conferencing, and independent study courses.
Blackboard is used by most distance education courses. Many face to face courses at Mid-State also use Blackboard to provide a single place for the students to go for content, resources, turning in assignments, and more.
TelePresence
TelePresence is a real-time interactive experience joining a single class together from multiple campuses. High definition video and high quality presentation viewing make the connection between multiple classrooms almost seamless.  As a student in a TelePresence course, you may show up in your classroom and the session will begin approximately 4 minutes prior to the course start time.
Computer conferencing
Computer Conferencing, used by Mid-State to conduct computer lab computer conferencing courses across campuses, connects users on individual computers to an instructor in a separate classroom. Blackboard Collaborate is a high definition video conferencing and collaboration tool on individual computers.  Your instructor will provide you with information about using Blackboard Collaborate at the beginning of your course.  You will need a computer headset with a microphone for Blackboard Collaborate courses.
Online learning
In an online course, 100% of the learning is completed away from campus. Online courses allow you to work on your course work at any time during a given week rather than a set time of meeting with your instructor. Online courses are very structured and provide interaction with other students and set deadlines for course work completion.
Hybrid learning
Hybrid courses offer the best of both worlds. In a hybrid course, you will have face to face meeting time with your instructor and classmates as well as time learning in the online environment. Hybrid classes are designed to provide you with a little more scheduling flexibility and maximize your time with the instructor.