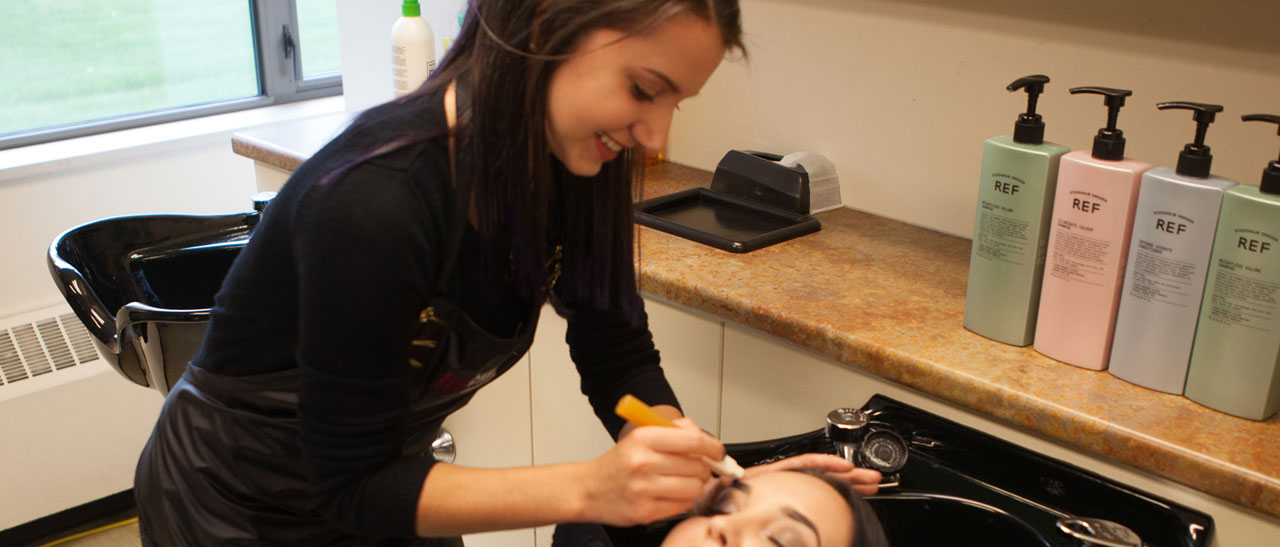 Explore the newest hair trends and styles! Relax and be pampered! The Salon@Mid-State is a great place for you next cut, perm, color, or style. Enjoy a manicure, pedicure, or facial while Mid-State's Barber Technologist and Cosmetology students master their skills.
Students, staff, and the public can take advantage of the beauty and hair care services offered by the The Salon@Mid-State on Wisconsin Rapids Campus—and at a great price. Plus, enjoy terrific prices on name-brand professional hair and skin-care products. Students receive an additional 10 percent discount on already reduced services.
Now proudly using Joico hair care products and the JoiColor system!
The Salon@Mid-State is closed until Monday, April 13
Spring 2020 Hours
The Salon@Mid-State
February 10 - May 20
Monday, Tuesday, and Wednesday
11:15 a.m. – 3:00 p.m. & 4:00 – 7:30 p.m.
Barbering Services
March 9 - May 13
Monday, Tuesday, and Wednesday
4:30 - 8:30 p.m.
*Please note that the salon will be closed on the following dates (dates are subjected to change upon school schedule):
February 24
March 23 - 27
May 5
Summer hours start May 26