EXPAND YOUR HORIZONS WITH STUDY ABROAD AND OTHER TRAVEL EDUCATION OPPORTUNITIES
Mid-State Technical College offers international and domestic travel education opportunities, with recurring and new options each year, including short-term cultural experience trips and exchanges.
Testimonials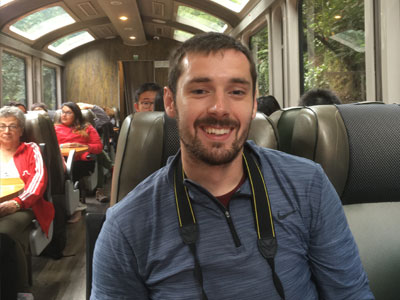 "I would recommend this experience to others because it's an investment in yourself. It offers you an opportunity to live and see how others live. The contrast is humbling and eye-opening."
Derek Dodds, Japan Trip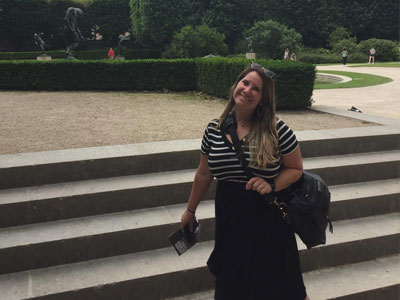 "Getting to experience traveling with other central Wisconsin folks… watching them get to bond together as they experienced the discomfort of something new and diving in head-first was fantastic! It really showed that Mid-State values education outside of the traditional classroom, which made Mid-State all the more special to me."
Ann Ilagan, German Exchange Trip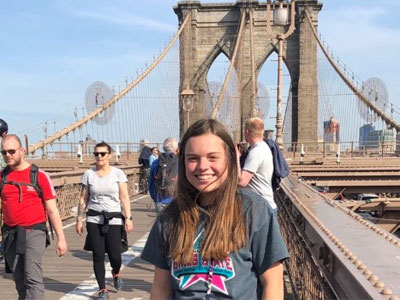 "Reflecting on this trip, it has inspired me to go out of my comfort zone and see what the world has to offer. Now I have fallen in love with traveling, and there is no stopping or turning back. Who would have thought one trip, one city, one college, could come together and leave such a lasting impact on my life forever?"
Colette Stoflet, New York City Trip
Mid-State offers a variety of travel and study experiences. Click on the picture or title of each destination below to learn more!
Why Study Abroad?
Studying abroad is not only rewarding—it will be among the most memorable of your experiences at Mid-State.
Immerse Yourself in Another Culture

Studying abroad is a unique opportunity to visit or live in another culture. Learning in another country or another part of the United States allows you an opportunity to experience different traditions, cultures, and societies from the inside.

Gain a Competitive Edge

Having a study abroad experience on your résumé helps you stand out from other applicants with otherwise similar skills and degrees. The skills you gain while traveling will give you an advantage in just about any career field.
Many employers place a high value on study abroad experiences and are increasingly looking for intercultural and diversity awareness. Why? Although their employees may not be working with someone from a different country, more often than not they work with someone from a different background.
Study abroad is one of the best ways you can acquire highly sought-after soft skills, such as adaptability, flexibility, and problem-solving.

Make New Friendships to Last a Lifetime

Studying abroad turns you into a "world citizen"  as you meet people from other cultures and countries. Bonding in the common experience of traveling in another culture, you will make lifetime friends who are from all over the US, your host country, and around the world. 

See the US from a New Perspective

Traveling away from home lets you see it from a new point of view. When you engage in conversations with students and citizens from your host country and other countries, you will gain a more informed perspective on world affairs and the role of the United States in international politics. You will begin to understand the range of opinions and complexities when asking questions from a totally different place in the world. You will bring those insights home when you return. 

Experience Life-Changing Personal Growth

Travel is one of the quickest ways to challenge yourself and experience lasting personal growth. During one trip you will improve your communication and problem-solving skills, navigate new social situations, and grow in self-confidence as you prove capable of doing new things and handling unexpected situations. You'll also build independence, patience, adaptability, cross-cultural communications skills, and a willingness to take on new challenges. 

Have Fun!

Meet new people, try new foods, see incredible sights, and have adventures! Your time abroad will expand your horizons academically and personally. At the end, you'll come home filled with stories about your experiences that you can't wait to share with others.
Resources
General Information 

Forms and Other Documents for All Trips 

Trip-Specific Resources

See individual trip web pages for additional resources:

 
Contact
Jon Steele
Instructor, Social Sciences
Email
715.342.3130