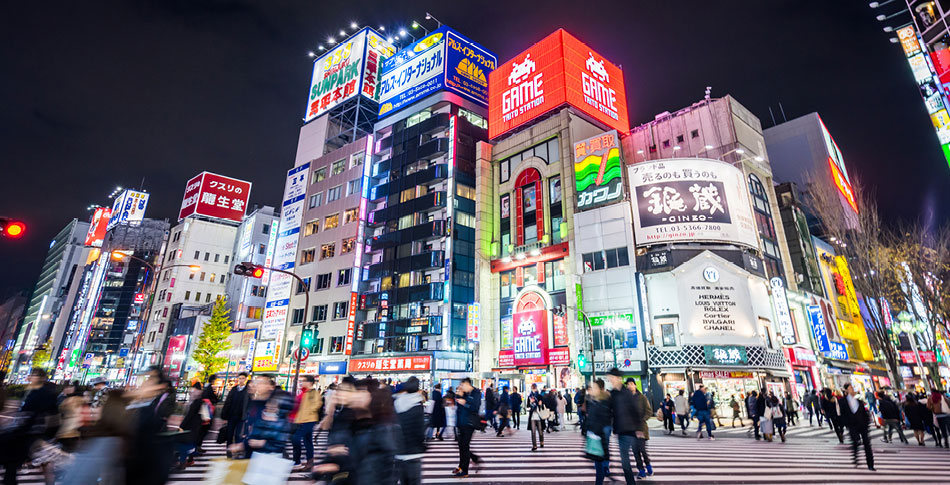 Global Cultural Experience Course and Trip
Catalog #: 10-140-101
Program Length: 11 Days
Program Price: Approximately $3,500 + 1 credit of Mid-State tuition
Cities: Osaka and Kyoto
Eligibility: Existing Mid-State students and community members who register for the Global Cultural Experience course
Sharpen up your sense of adventure and experience Japanese culture firsthand by taking a small-group trip (12 students max) to Japan while you earn one Mid-State credit.

You'll start in the classroom with a focus on studying cultural self-awareness and personal values, overcoming international communication barriers, using problem-solving and critical-thinking skills in a global environment, and introducing yourself to Japanese society.

Then, you'll take this knowledge with you on your trip, which starts with the modern, lively streets and bright lights of Osaka before moving on to the traditional, charming alleyways and countryside of Kyoto—Japan's cultural capital. Your time will be spent visiting a castle, traditional shrines, elegant temples, bamboo gardens, and museums. Along the way, Jon will describe points of interest, explain rituals, and discuss everyday life in Japan—insight gained during his time spent traveling, teaching, and living in Japan.

Hungry? Good, because you'll also get the chance to learn about and sample a variety of Japanese cuisines as you visit restaurants, food markets, and supermarkets.

You'll soon get comfortable with Japan, so time will be built into the schedule for you to individually explore, shop, or just relax with a green tea while you take it all in. You may even create some incredible experiences of your own! Karaoke, anyone?
Dates
Travel to Japan: Anticipated May 2025
Registration Opens: September 2024
Registration Closes: TBD
Class Meetings and Orientation: TBD
Cost Details
Included in Program Price:
Airfare
Shared accommodation
Some meals
Airport and public transportation
Entry fees
Travel insurance
Not Included:
Passport fees
Some meals
Other personal costs
Trip-Specific Resources
Terms and Conditions Form – Coming soon!
For additional resources for all trips, see Global Education home page.