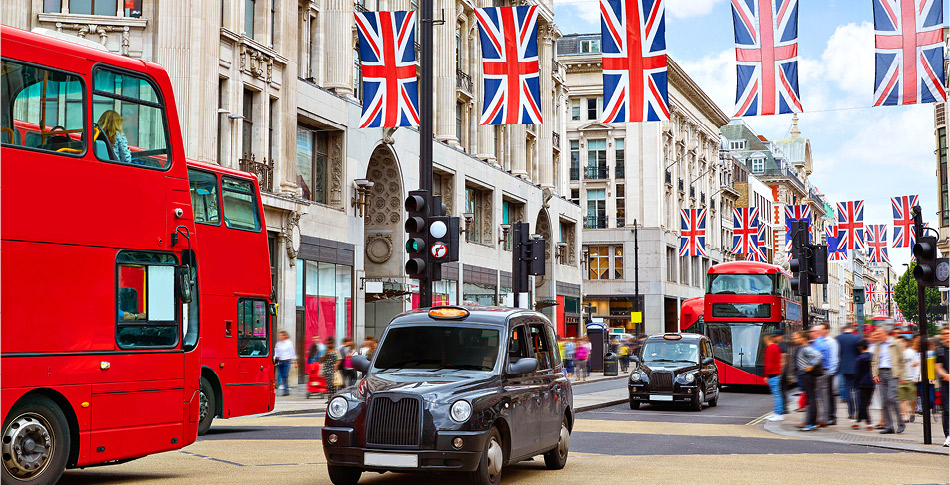 Global Cultural Experience Course and Trip
Catalog #: 10-140-101
Program Length: 9 Days
Program Price: $2,950 (double occupancy sharing) or $3,150 (single room)
Eligibility: Existing Mid-State students and community members who register for the Global Cultural Experience course
London. A city likely to stir images of well-known landmarks like Big Ben and Tower Bridge. But it's also known for its unique culture, evolving history, and captivating sights. Oh, and let's not forget the perfectly fried fish and chips at a traditional English pub. Sound good? Then come along with Mid-State to London where you'll have the chance to visit what truly is a multicultural world city! You'll begin with just two class meetings that set the stage for a seven-day visit. Course assignments will give you the chance to prepare for the trip and reflect on a learning experience like no other.
We start in London, where you'll hop on the Tube and check out the best the city has to offer. After learning about its infamous past, you'll see the Crown Jewels at the Tower of London, glimpse Buckingham Palace where the King lives, visit the site of coronations and royal weddings at Westminster Abbey, walk the top-secret corridors of the Churchill War Rooms to understand what life would have been like during the tense days of World War 2, and take in the world-class British, Victoria and Albert, and Tate Modern Museums.
Then, it's time for a couple of trips outside of the city! We'll visit the town of Windsor and its impressive Windsor Castle, the oldest and largest inhabited castle in the world that has been the family home of British kings and queens for almost 1,000 years. It is still very much a working royal palace today and is used regularly for ceremonial and state occasions, including state visits from overseas monarchs and presidents. We'll also check out the city of Oxford and visit one of the world's oldest and most famous universities, Oxford University. Here you'll get a glimpse of student life as you peek inside the famous Bodleian Library and see landmarks like the University Church of St. Mary, Radcliffe Camera, and Trinity College. You'll learn about the prestigious university's famous alumni, hear fascinating stories about its history, and see on-campus locations used in the Harry Potter films.
Finally, yes, time will be available in the itinerary for you to individually explore, shop, or just relax while you take in the sights!
This trip is limited to 16 participants.
Dates
Travel to London: May 21 - May 29, 2024
Registration Opens: September 19, 2023
Registration Closes: January 26, 2024
Class Meetings and Orientation: April 1, May 6, and June 3, 2024, from 5:30 - 7:30 p.m.
Cost Details
Included in Program Price:
Airfare
Shared or single accommodation
Airport and public transportation
Entry fees
Travel insurance
Not Included:
Meals
Other personal costs
Trip-Specific Resources
For additional resources for all trips, see Global Education home page.