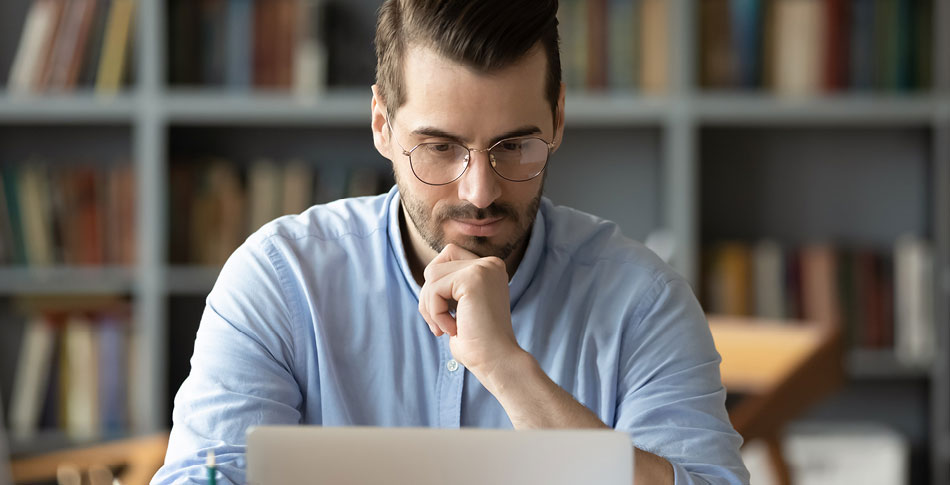 Services for Dislocated and Underemployed Workers
Have you have recently lost your job or just looking for a fresh start? Mid-State Technical College is here for you. Adults who are underemployed or seeking a career can access a variety of financial and support services to make it easier to upskill, reskill, and start or return to college later in life.
Mid-State offers more than 85 in-demand programs that are affordable, attainable, transferable, and flexible. In addition, as an adult or dislocated worker you may be eligible for a variety of services thanks to Mid-State's Job Center partnership. 
Job Center Services
You may be eligible for services through the Workforce Innovation and Opportunity Act (WIOA)*. These may include financial assistance to cover the costs of classroom or on-the-job training for adults and laid-off workers.
Be sure to explore WIOA's available programs, including the Dislocated Worker Program, Adult Program, and more!
Mid-State Technical College and the WIOA Adult and Dislocated Worker Program are here for you! Visit the WIOA Adult Program website or email the Dislocated Worker Program to learn more.
*NCWWDB is an equal opportunity employer/program. Auxiliary aids and services are available upon request to individuals with disabilities. If you need to access services, request a reasonable accommodation or need materials in an alternative format please call 715.422.5000 (Voice)/ 711 (Hearing Impaired).
Funding is made possible through Workforce Innovation & Opportunity Act administered by the North Central Wisconsin Workforce Development Board.
Mid-State Resources
Mid-State Technical College is committed to helping workers and employers in the event of staff reductions, business closings, and mass layoffs. If you have a question not addressed in the frequently asked questions below, please call us at 715.422.5300 or 888.575.6782.
Adult Education Opportunities in the Academic Learning Center:
Visit the Mid-State Academic Learning Center on a campus near you to access the following services.
Career Awareness
College and program entrance preparation
College Plus GED/HSED program
GED/HSED preparation
Computer basics, Blackboard, and student technology assistance
English Language Learning (ELL) Instruction
Employability Skills
Tutoring and Program Support 
Frequently Asked Questions
How do I find out if I'm eligible for training assistance?

Attend informational meetings sponsored by your company and the Workforce Innovation and Opportunity Act Dislocated Worker Program. These meetings provide a comprehensive overview of services available to you as a dislocated worker and will connect you to the resource team responsible for allocating training funds.

While I am waiting for my dislocation to take effect, what can I do to prepare for returning to school?

If you are eligible and approved for training, you will be required to complete two tasks as a part of the process of returning to school:

Complete a free, short-term class called Career Awareness.

If approved for training assistance, you must complete the Free Application for Federal Student Aid (FAFSA). By filing a FAFSA, you can identify additional funds that are available through federal, state, local, and private sources in the form of loans, scholarships, grants, and work-study programs. To learn more, visit the Financial Aid page.

I prefer to return to the workforce immediately, but I need to brush up on some skills. Can Mid-State be of any assistance?

Mid-State's Academic Learning Center offers free services to help you plan and prepare for your future. All members of the public are welcome to use any of the services that meet their specific needs. There are no admission requirements or tuition costs for classes. You decide what services best suit your individual needs and work at your own pace.

What kind of training does Mid-State offer?

Mid-State offers 85+ career programs.

What about transfer credits?

Contact your college and have them send an official copy of your transcript to Mid-State. Once it has arrived, schedule an appointment with your program counselor for transcript review.