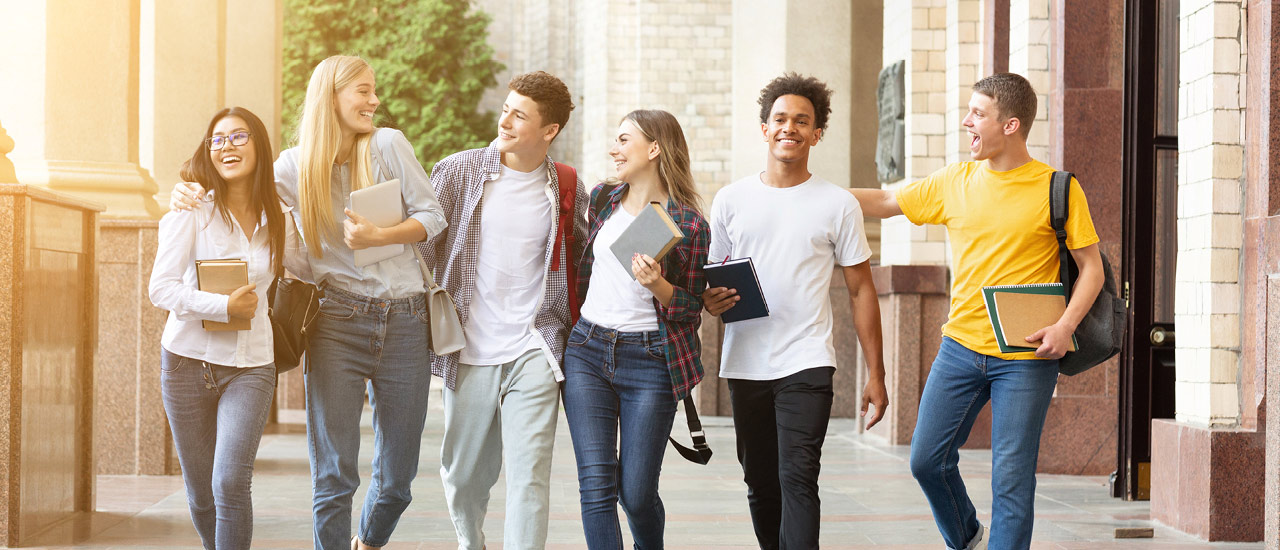 Times of uncertainty have made the already-difficult decision about where to go to college even more challenging. As you contemplate this important choice, you should know you have a local, affordable option for the first half of your four-year degree, without sacrificing the full college experience of student clubs and organizations, dorm living options, and study abroad opportunities.
Mid-State's University Transfer Liberal Arts programs provide the first two years of a four-year degree. Courses are taught by highly qualified instructors who hold advanced degrees in their discipline and bring invaluable real-world experience to the classroom.
Here are just a few of the reasons students choose the University Transfer program:
Seamless Transfer – Whether you attend for one term or one year, or choose to complete the full associate of arts or associate of science degree, any credits you earn through the University Transfer Liberal Arts program will seamlessly transfer to many four-year colleges and universities.
Guaranteed Transfer – Once admitted to your university, your associate degree is guaranteed to transfer in and satisfy all general education requirements, regardless of the individual courses you took.
Personalized Plan – The transfer process can be completely personalized for to you if you know which college you plan to transfer to and your intended major.
Seasoned Online Instructors – Our instructors are already skilled and experienced with online teaching. It's not new to them or to our college, so we're prepared to deliver quality courses online.
Fully Online
Both of the University Transfer Liberal Arts programs can be completed entirely online. This allows students to earn a full associate degree without stepping foot on campus, if desired, and depending on course choice. Many four-year institutions have also shifted courses online, but these classes will still come with the higher price of the university, even though you will not be physically attending.
Why Pay More for Similar Classes?
At Mid-State, tuition and fees for a three-credit class averages $476. At Wisconsin's public universities, you'll pay from $850 to $1,550. At a private university, up to $4,000.
As you can see, our cost per credit is 2–3 times lower than public institutions and up to 7 times lower than private college credits. This means you can save up to $20K in tuition for those first two years of college.
Plus, classes at Mid-State are small and personal, so you'll receive the quality instruction and attention you deserve.
University Transfer is one of many great opportunities available at Mid-State. We know this is a difficult situation to navigate so please contact Dean of General Education Suzanne Rathe (715.342.3124) if you have any questions. We're here to help no matter what you ultimately decide.