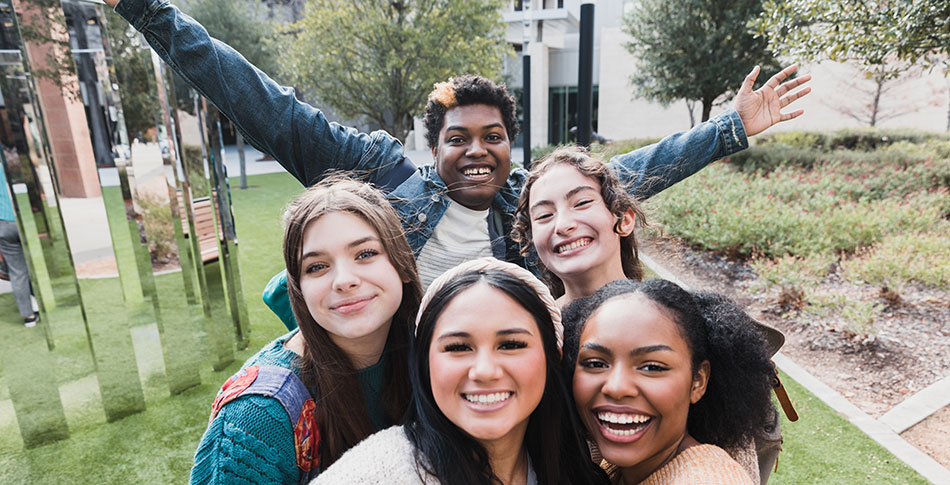 Start College While You're Still in High School
Cougars are more than fast—they know exactly when to pounce. Did you know you could become a Mid-State Cougar while you're still in high school and speed up your time to a college degree?
Most Mid-State certificate and degree programs are now open to qualified high school juniors and seniors through Mid-State Fast-Track.
As a Fast-Track student, you can...
Earn high school and college credit at the same time, typically at no cost to you.
Work toward your associate degree or technical diploma before you graduate from high school.
Enjoy Mid-State's legendary support and services right away, such as priority course registration, academic advising, new student orientation, and more.
Sample college life while you take a big first step toward a bachelor's degree and a solid career.
Let's Go! Here's How to Get Started
Explore Mid-State's Options

If you have a sense of what you want to study after high school, Mid-State Fast-Track may be a great way to get there faster and save money along the way. Take these first steps to set your plan in motion:

Talk to Your High School Counselor

Deciding to take college and high school classes at the same time can be a big commitment! Be sure to talk with your high school counselor to confirm that Mid-State Fast-Track:

Fits within your academic and career planning goals
Does not conflict with your existing high school course and co-curriculars
 

Apply to a Program

Mid-State Fast-Track is great for students who already have a clear idea of which program they'd like to pursue. Find out if you are eligible by checking the Fast-Track tab on your program's web page. Then refer to the program's application steps and deadlines to apply.

Funding Opportunity: If you attend a public high school, you may be able to apply for funding through the state's Start College Now program. Applications must be submitted by October 1 (spring start) or March 1 (fall start).
More About Funding

Most Mid-State associate degree and technical diploma programs are now open to qualified high school juniors and seniors through Mid-State Fast-Track. You may be eligible to take these credits at no cost!

Here's How:

Complete a Start College Now application and submit it to your high school counselor. Deadlines: October 1 (spring start); March 1 (fall start)
Upon school district approval, submit approved Start College Now applications by email to recruitment@mstc.edu or mail to:

Mid-State Technical College
Attn: Recruitment
500 32nd Street North
Wisconsin Rapids, WI 54494

Please consider any school district deadline or requirements before submitting your application to Mid-State.

Questions: Contact recruitment or call 715.422.5413