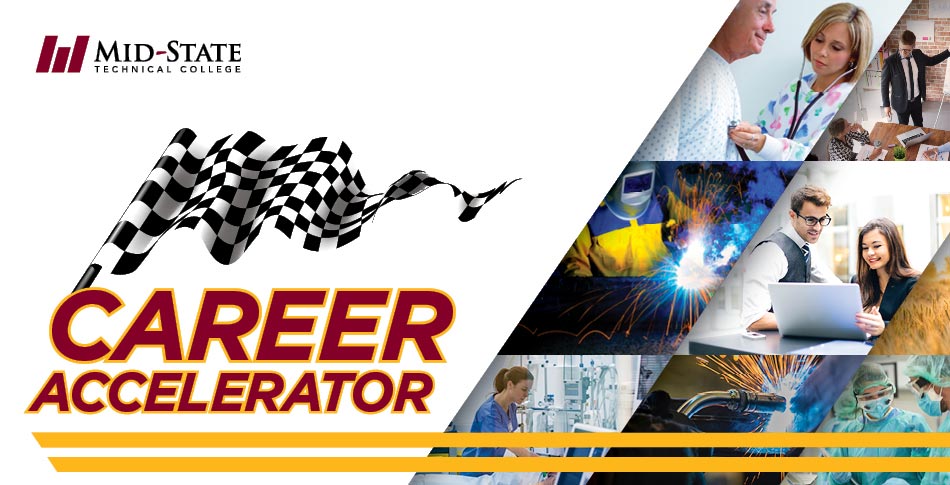 Career Accelerator Certificates
Mid-State's Career Accelerator certificates are focused, short-term "sprints" that develop targeted, real-world competency for career advancement. Enroll today to accelerate your career and get to the next level in your current job or field of choice!
Many certificates can be completed in one semester or less.
In-person, online, hybrid, and computer-conferencing delivery options available.
Many classes count toward an existing Mid-State degree program.
Apply to a Career Accelerator Certificate
Agriculture, Food, and Natural Resources
Agriculture Diesel Engines and Equipment
Introduction to Agriculture Business
Introductions to Agriculture Topics
Business, Management, and Administration
Fundamentals of Business Administration
Small Business Entrepreneurship
Education and Training
Finance
Health Sciences
Registered Nurse Refresher Series
Hospitality and Tourism
Manufacturing
Marketing, Sales, and Service
Science, Technology, Engineering, and Mathematics
University Transfer Programs