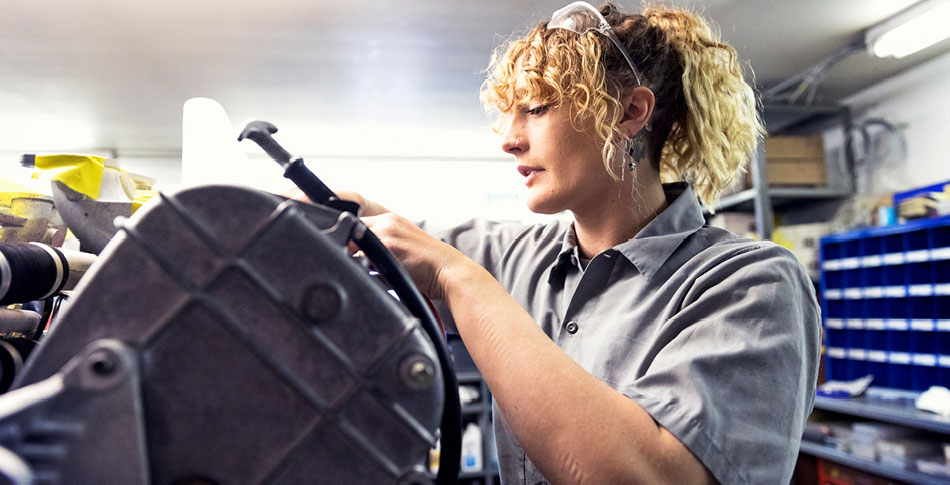 Non-Traditional Occupations
Dare to Be Different
Breaking free of traditional career paths can result in greater job satisfaction and opportunity beyond expectations. High-skill, high-paying career opportunities abound in non-traditional occupations.
NTO careers are defined as occupations in which 75 percent or more of the workforce is of the opposite gender. For example, women in welding, criminal justice, or engineering, and males in nursing or early childhood education.
The time is now! Discover non-traditional career opportunities. It's never too early to plan your future.
2021 NTO Photo Project
Explore photos from our 2021 NTO Photo Project, and get a closer look at what it's like to pursue a non-traditional occupation and the wonderful community of support Mid-State provides for these outstanding students. 
Why Choose a Non-Traditional Occupation?
Satisfying and challenging work
Opportunities for growth and advancement
Satisfying and rewarding work in a diverse environment
Higher salary and benefits
Occupational fit to your personality, interests, and abilities
NTO Programs at Mid-State
NTO students at Mid-State receive the support they need to be successful and develop strategies for overcoming challenges in their career. The programs listed below qualify as NTO programs at Mid-State.
Female
Male
For more information or questions regarding NTO contact nto@mstc.edu.