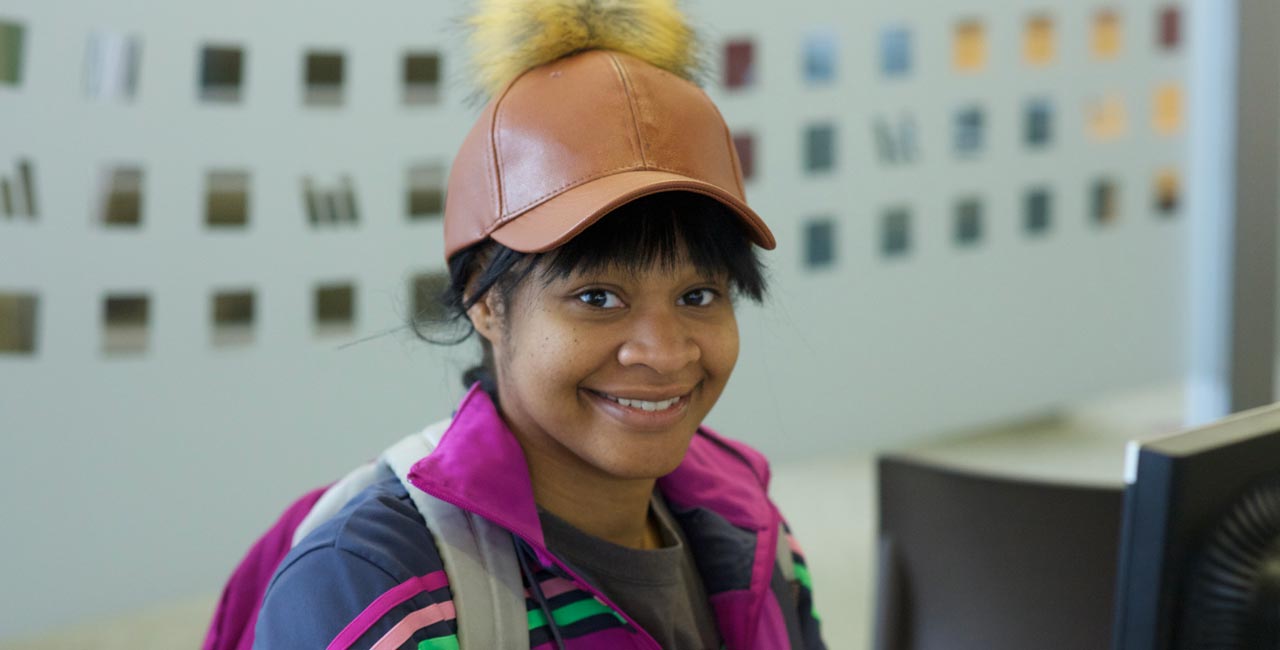 Are you looking for fun and exciting ways to develop leadership qualities, social awareness, and a grade-A résumé? Look no more. Mid-State offers a variety of clubs and organizations to prepare you for life after college. That's not all. You'll gain an occupational understanding for your program, become more engaged within your community, and apply your growing skills. What are you waiting for? Contact the advisor listed for additional information.
Note: Participation in most clubs is limited to students in specific programs.
Agri-Business Club
The Mid-State Agri-Business Club is organized to promote educational, social, and networking opportunities for students. Students will learn agricultural and business practices that will lead to success in operating their own farm, managing a farm, or being employed in the agriculture industry. Advisor: Teri Raatz (715.422.5558)
Auto Club
This club is designed to complement the programs of Automotive or Diesel Technology at Mid-State Technical College by organizing events suited to the study of Automotive or Diesel Technology and encouraging friendship among its members. Advisor: Matt Manicki
Gaming Club
Information Technology (IT) program students are eligible for membership in this nationally affiliated student organization. AITP offers students the liberty to enhance their education in the technology field while building on their professional persona and the fundamentals of leadership and teamwork amongst peers. AITP affords students the opportunity to connect with information technology professionals in the area with the hopes of expanding their professional connections with the community. Advisors: Brian Krause
Business Professionals of America (BPA)
Business Professionals of America is a national career and technical student organization consisting of 25 state associations and more than 45,000 members. This great résumé builder includes networking, business-related projects, and events across the state and nation. BPA is one of the best ways for business students to achieve their goals for self-improvement, leadership development, professionalism, community service, career development, and more. All students interested in business or business ownership are eligible to join.
There will be a minimal membership fee for students. Advisor: Sharon Behrens (715.422.5369)
Campus Crusade for Christ (CRU – Mid-State)
Campus Crusade for Christ is an interdenominational, student-led, Christian organization seeking to provide a spiritual environment for students. Membership is open to anyone and includes weekly meetings for Bible study, discussion, and prayer. Advisor: Lea Ann Turner
Civil Technology Club
The Civil Technology Club's purpose is to strengthen the confidence of students in themselves and in their work; to promote citizenship, leadership, and a school spirit among students; to plan to encourage the development of professional, social, and recreational activities; and encourage a high standard of scholastic achievement. Membership is open to students in the Civil Engineering Technology-Highway Technician program. Advisor: Greg Webster (715.422.5379)
Diversity Club
The Student-led Diversity Club is an opportunity to engage in conversations about multiculturalism and discuss issues relating to equity and inclusion. Our goal is to enrich students' learning and provide a space for Mid-State community members to explore diversity and discover more about one another. Advisors: Vikram Gill and Riley Denny.
Early Childhood Club
Early Childhood Education program students are eligible to become members. Club members work collaboratively with community organizations to raise funds and promote activities that benefit children and families. Advisor: April Hartjes (715.422.5485).
Health Programs Club
The Mid-State Health Programs Club seeks to enrich the educational experience of all health occupation program students on the Marshfield campus. This organization also serves to raise awareness of the health occupation programs in general, through school, and community involvement. Advisor: Nick Goldberg.
Law Enforcement Academy
The Law Enforcement Academy Student Club is dedicated to benefiting the community through service projects and providing social activities to further camaraderie between academy students.
Medical Assistant Club
This organization assists with fundraising for program-related activities to enrich the educational experience of Medical Assistant program students. This organization will also serve to raise awareness of the Medical Assistant program in general, through school and community involvement. Advisors: Jennifer Rojek (715.342.3108) and Nichol Soik (715.422.5338).
Mid-State Renewable Energy Society (MSRES)
MSRES educates the students and community on the wide spectrum of energy options that are available to address our energy needs and work toward a more intelligent and responsible use of energy. Advisor: Craig Buttke.
Mid-State Student Nurses' Association (MSNA)
MSNA is open to students taking nursing courses and those students on the ADN waiting list. MSNA is associated with the National Student Nurses' Association and the Wisconsin Student Nurses' Association. The organization provides learning beyond the nursing curriculum and offers health-related community services. Participation in MSNA prepares students for eventual participation in professional nursing organizations. Advisors: Kelly Nelson (715.422.5370) and Crissy Watenpaugh.
Phi Theta Kappa (PTK) Honor Society
Phi Theta Kappa (PTK) Honor Society is the international honor society of two-year colleges and academic programs, particularly community colleges and junior colleges. It also includes associate degree-granting programs offered by four-year colleges. PTK recognizes and encourages scholarship by providing an opportunity for leadership and service, an intellectual climate for exchange of ideas and ideals, and a stimulation of interest in continuing academic excellence. Students are invited to join Mid-State's Beta Chi Theta chapter upon completion of at least 12 hours of coursework that may be applied to an associate degree and earning a minimum grade point average of 3.5. Advisors: Jill Quinn (715.422.5416) or Jon Steele (715.342.3130).
SkillsUSA®
The SkillsUSA Club creates a common bond among Mid-State's Industrial & Technical program students and provides a clearinghouse for information and activities. Club members also enjoy the recognition and prestige that comes from affiliation with the state and national SkillsUSA organizations. Advisors: Mike Berry and Russell Moore
Students Environmentally United for a Sustainable Society (SEUSS)
SEUSS promotes environmental sustainability by engaging students, faculty, and the community in activities, education, and a proactive lifestyle. The ultimate goal of the club is to improve the biosphere for all.
Student Society of Arboriculture (SSA)
Mid-State's SSA is a branch of the International Society of Arboriculture. SSA gets students involved through weekly meetings, guest speakers from industry (private companies, municipalities, DNR) and community and high school visits to share information on the Mid-State Urban Forestry Technician program. SSA holds an annual Arbor Day event each spring. Advisor: Joe Hoffman (715.422.5541).
Veterans Club
The Veterans Club is a group of student veterans, service members, and friends. It is a great way to find out about veteran opportunities in the community and meet other vets on campus. Advisor: Brian Bartel (715.342.3119).