Mikaila Brown, PhD
She/Her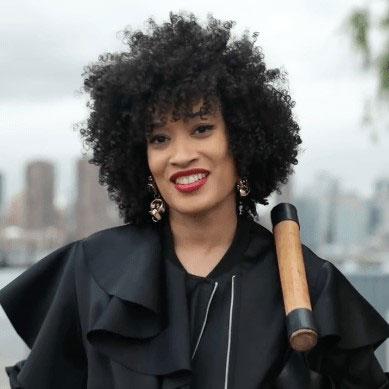 This is not your typical keynote address. Mikaila is here to help you work. She will be splitting the keynote into two parts, the first of which will set the stage for the rest of the conference, leaving you primed and energized to make the most of this experience. The second will close out the conference and send you off with actionable items to make change happen.
Actionable Steps to Engender More Empathy in Your Diversity, Equity, and Inclusion Efforts
Recent events have inspired many organizations to take action to engage with social issues that were previously avoided at work. As organizations' commitment to diversity, equity, and inclusion (DEI) has grown, many have started their journey by assessing their current demographics, while neglecting to fully understand the impact of this data on their existing climate. Unsurprisingly, while organizations' commitment to DEI has grown, so has the pushback to DEI efforts. HR experts at Gartner have found that 44 percent of employees agree that a growing number of their colleagues feel alienated by their organization's DEI efforts, 42 percent of employees report their peers view their organizations' DEI efforts as divisive, and another 42 percent say their peers resent DEI efforts. In this keynote, Dr. Brown will explore how to overcome DEI being perceived as a threat to both individual identity and social identity. She will also explain how organizations can identify these threats in their workplace and leverage this information to address pushback. Finally, attendees will learn actionable tools, tips, and strategies that directly address fear-based behaviors that disrupt, invalidate, or derail anyone from seeing ongoing DEI initiatives as a benefit to themselves and every single member of their workforce.
Bio
Mikaila Brown is currently the assistant vice chancellor of People & Culture and the chief diversity and social justice officer for the second-largest community college district in California. Prior to this, she headed the Diversity & Inclusion certificate program at eCornell, Cornell University's online continuing education arm. She holds a PhD in anthropology and education from Columbia University. Her work has historically centered around the intersections of fashion, race, and equity. Her current entrepreneurial venture is The Common Thread Project, a DEI consulting, coaching, and educational firm. Right now, they consult directly for corporations like MasterCard, Guess, and Children's Aid, as well as lead diversity trainings for many universities like FIT. and John Jay. She also heads a private membership group called The Seat, where she coaches DEI practitioners across industries once a month on the most up-to-date DEI tools, tips, and strategies.