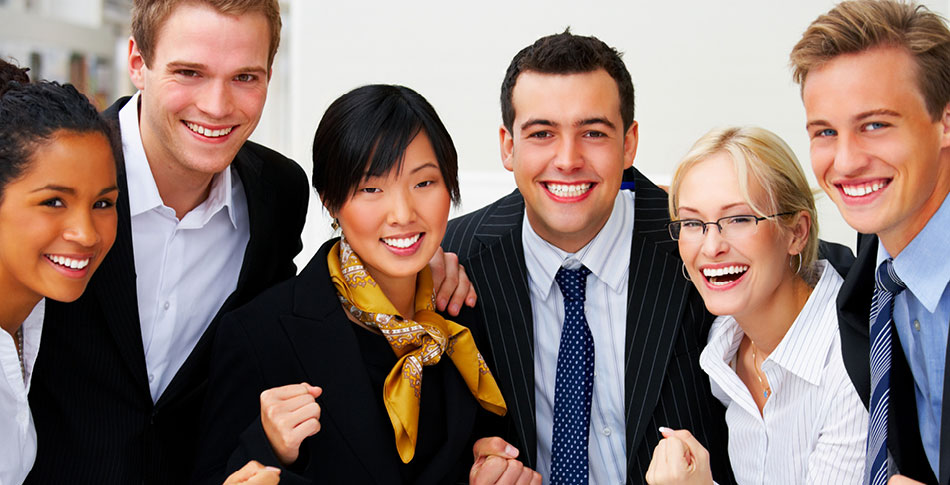 General Appearance Guidelines
Research the company's dress code. Ask when you are offered the interview, call an administrative assistant, or ask someone in your network that is familiar with the company culture.

Apparel should be clean, neatly pressed, coordinated, fit well, and remain in place while sitting and/or walking.

Always have fresh breath and clean body hygiene. Take a shower, use deodorant, and brush your teeth.

Make sure your hair is clean, neat, and conservatively styled. Avoid styles that cover your eyes or ones that you have to brush back.

Fingernails should be cleaned and trimmed without ragged edges. Avoid bold nail polish; keep nails unpolished, or use clear or neutral tones.

Remove visible body piercings and cover tattoos whenever possible.

Empty pockets. Avoid bulging pockets and items that make noise (e.g., coins).

Subtle or no fragrance is best.

Carry a portfolio with pen, paper, and extra copies of your resume/cover letter.
Success Tips for Women
Pants or skirts in navy blue, black, gray, or brown paired with a light-colored blouse and jacket is recommended.

Be on the conservative side when choosing a skirt length.

Blouses should be a simple style. White or soft colors are best; long or short sleeves, but not sleeveless.

Avoid bold colors, low-cut necklines, spaghetti straps, and exposed midriff.

Hose should be beige, tan, or natural color without any runs.

Medium or low-heeled shoes, polished. Leave scrappy shoes and high heeled shoes at home.

Keep make-up simple and natural.

No more than one ring on each hand and one set of earrings.
Success Tips for Men
A suit is acceptable but not required. Traditional colors such as dark blue, grey, or black are best.

Dark pants in black, brown, or khaki with a white button-down shirt and tie or classic collared shirt.

Ties should coordinate with pants and be professional; no theme ties.

Dark socks.

Shoes should be either black or brown and color should match belt.

Hair, including facial hair, should be trimmed and neat.

Remove earrings, even if you usually wear them.
Dressing for a Less Traditional Environment
In a creative or hand-on environment you'll want to go for the "business casual" look. Business casual clothing is less conservative than the traditional dark suit and tie. A full suit would be inappropriate for these environments, but you still want to look "dressed up" and polished.
Men - a good choice would be neatly pressed khakis, a button down shirt under a sweater, or a sport coat.
Women - black or khaki skirt or slacks and a sweater twinset or shirt and blazer.