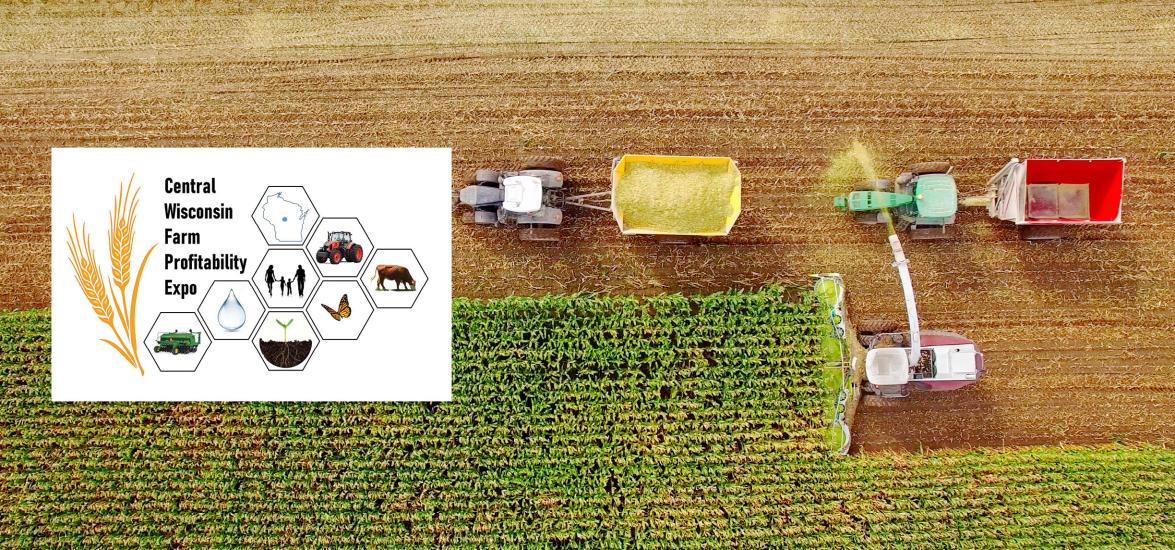 Mid-State to host second annual Central Wisconsin Farm Profitability Expo
March 10, 2023
This spring Mid-State Technical College is bringing back the Central Wisconsin Farm Profitability Expo, in partnership with UW-Madison Extension, Wisconsin Potato Vegetable Growers Association, Petenwell and Castle Rock Stewards (PACRS) and Wood County Land and Water Conservation. The event will be hosted on the Wisconsin Rapids campus on Wednesday, March 22, from 10 a.m. to 3 p.m.
The expo is designed to encourage profitable farming by building resiliency, diversifying farming operations, reducing inputs and increasing farmer return on investment. Attendees will learn about conservation practices farmers can use to increase profitability and self-sufficiency while being stewards of the land. Topics of discussion include regenerative management, cover and companion crops and no-till farming. 
In a panel discussion, central Wisconsin farmers will discuss the specific barriers they are experiencing when adopting best management practices. Attendees will also explore the unique partnerships that can be created when merging agriculture and conservation.
This event is free to participants due to funding provided by PACRS and Wood County Land and Water Conservation. Registration is required.
Learn more and register at mstc.edu/farm-expo.