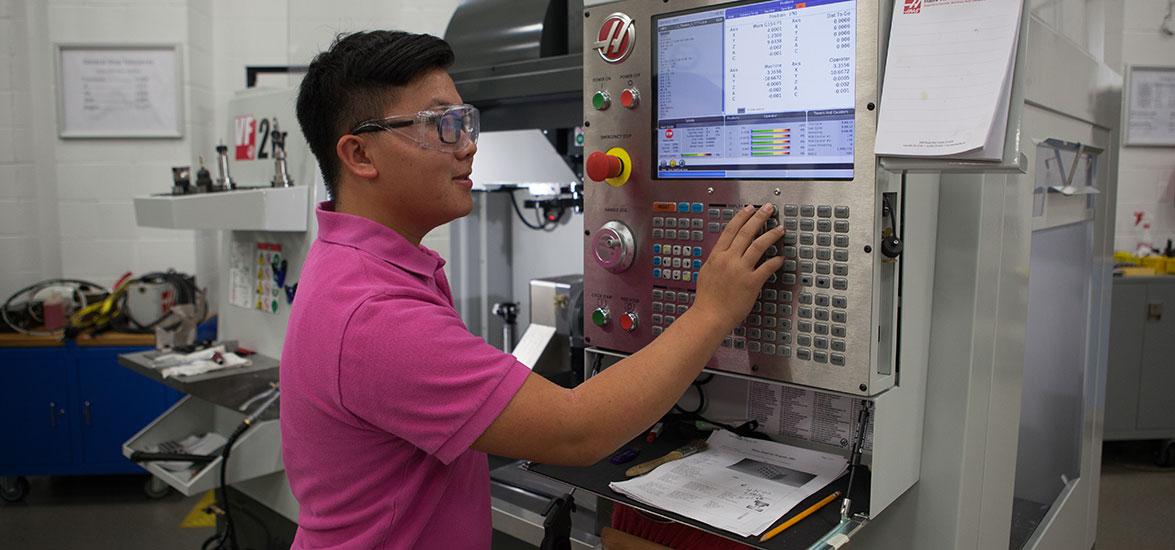 Mid-State's Metal Mania free summer training program is now offered as a local certificate
March 13, 2023
For the first time since its start in 2018, Mid-State's Metal Mania summer training program will be offered as a five-credit local certificate starting in June. The Metal Mania: Turning Machines certificate is fully sponsored by the Gene Haas Foundation Scholarship and will run June 12 – July 26. 
The 10 available seats for the free training are open to high school and college students as well as those interested in the field of machining. Learners will complete courses in machine shop safety, manual turning machines, and Computer Numerical Control (CNC) lathes setup and operation. Upon completion of the Metal Mania courses, participants will earn the Metal Mania: Turning Machines local certificate and five Mid-State Precision Machining Technician program credits.
"The Metal Mania: Turning Machines certificate is a great opportunity to get started in our Precision Machining Technician technical diploma program at no cost to students," said Mid-State Dean of Applied Technology Ryan Kawski. "We are thankful for our partnership with the Gene Haas Foundation. This partnership will help reduce financial barriers for students interested in a career in precision machining."
The deadline to apply is Friday, May 26. Learn more about Metal Mania at mstc.edu/metal-mania.