Central Wisconsin Farm Profitability Expo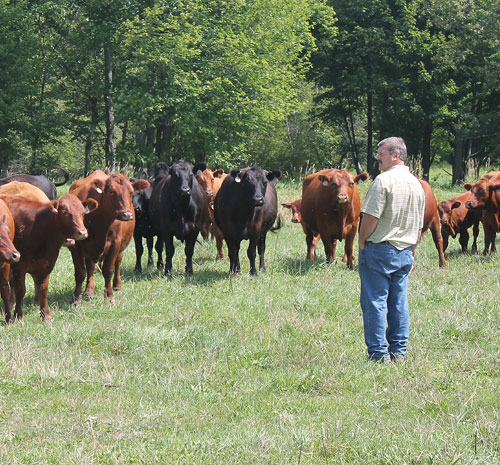 Location
Spring Virtual Learning Series
This virtual series, February 15 – March 22, is designed to encourage profitable farming by building resiliency, diversifying farming operations, reducing inputs, and increasing farmer's return on investment.
Series Highlights
You will learn about best-management practices like integrated pest management, managed grazing, cover crops, and no-till farming—all tools farmers can use to take advantage of what nature has to offer and increase self-sufficiency on the farm. You'll also explore the specific barriers Central Wisconsin farmers are experiencing when adopting best management practices through discussion with fellow farmers who have implemented these practices.
Series Cost: Free
Upcoming Presentations:
Conservation Staff Panel Discussion: Debunking the Myths of Cost-Share Programs
Tuesday, March 22
10:00 a.m.  Event being rescheduled.
Breaking the Cycle: Transitioning from Conventional to Regenerative Agriculture – Presented by Jason Cavadini, Marshfield Agricultural Research Station
Thursday, March 24
11:00 a.m.
Previous Presentations:
Mid-State Agriculture Student Panel – The Next Generation of Farmers and Ag Professionals
Tuesday, February 15
10:00 a.m.
Making Covers and No-Till Successful Long-Term – Presented by Andy Bensend, Central Wisconsin Farmer
Friday, February 25
9:00 a.m.
Interseeding Companion Crops – Presented by Matt and Craig Oehmichen, Shortlane Ag Supply
Wednesday, March 9
1:00 p.m.
Farmer Panel Discussion: Diverse Managed Grazing Operations
Thursday, March 17
1:00 p.m.
If you are unable to attend a session, you can view any recording after they occur.
Questions?
If you have questions about these events, please contact:
Ashley Borchardt, Workforce & Professional Development Coordinator
continuinged@mstc.edu • 715.422.5347
OR
Rachael Whitehair, Natural Resource Educator
rachael.whitehair@wisc.edu • 715.421.8444
Additional Opportunities
Interested in additional agriculture-related events and trainings? Check out the following:
All Events