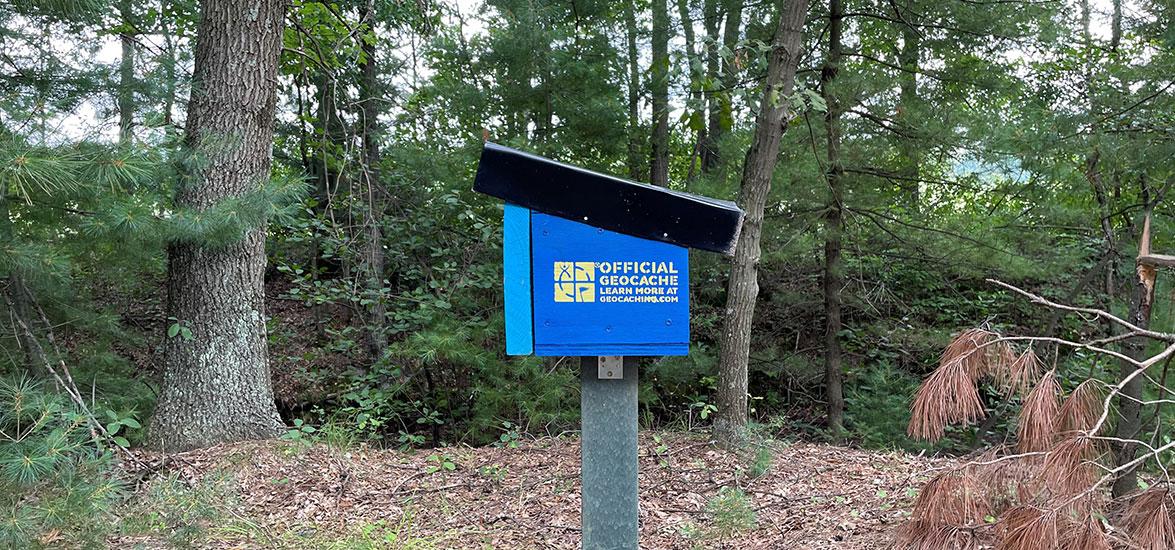 Mid-State marks International Geocaching Day with on-campus event
August 21, 2023
On the heels of International Geocaching Day, Mid-State Technical College is hosting an "event geocache" for geocachers and those wanting to learn from local geocachers. The event takes place on Tuesday, Aug. 29, from 6 to 7 p.m. on the Wisconsin Rapids Campus. 
Geocaching is an outdoor treasure-hunting activity that got its start in early 2000. It uses Global Positioning System (GPS) devices or a smartphone app to find hidden containers called geocaches. Today there are over 3 million geocaches and millions of active geocachers playing the game all over the world. Geocachers with an account learn about geocaches and events at geocaching.com, where they also log their adventures. Accounts can be created for free.
Mid-State maintains 27 total geocaches across its four campuses and nearby communities in Adams, Marshfield, Stevens Point and Wisconsin Rapids, registering 1,240 finds by 534 geocachers since the first one was placed in December 2019. Three of Mid-State's geocaches have been recognized by the Wisconsin Geocaching Association (WGA), including one Cache of the Month Award and two WGA Quarterly Cache Spotlight Awards.
"MaroonCougar" is the cache owner (CO) of Mid-State's geocaching.com account, but in reality nearly 30 faculty and staff from across the college have contributed to developing the geocaches, according to Greg Webster, Mid-State Civil Engineering Technology-Highway Technician instructor, who has also taught geocaching continuing education courses for Mid-State. "Mid-State's many contributors have created descriptions, puzzles and containers that highlight a few of the degree programs offered at the college," Webster said. 
MaroonCougar geocaches range in difficulty from quick, easy finds to more challenging ones that may require research of special knowledge or traversing uneven terrain or water. They also offer a variety of different types of geocaches: traditional, multi-cache, letterbox hybrid, mystery and even an earthcache along the river in Stevens Point.
The Aug. 29 Make a Bollard Buddy geocaching event was created to promote teamwork and community among local geocachers and help satisfy a monthly challenge created by geocaching.com. The event is accompanied by an optional challenge to take and share pictures from Mid-State's four campuses. Players are encouraged to also find all four Junior Bollard geocaches located on the campuses, individually or with the help of a team. Each one contains a clue contributing to a final bonus cache on the Wisconsin Rapids Campus.
"Geocaching is a great solo or group activity where you can get outside, use some technology and often learn something along the way," said Webster. "The event will be a great opportunity to meet some other geocachers and even Grit, Mid-State's cougar mascot."
Learn more at mstc.edu/geocaching.