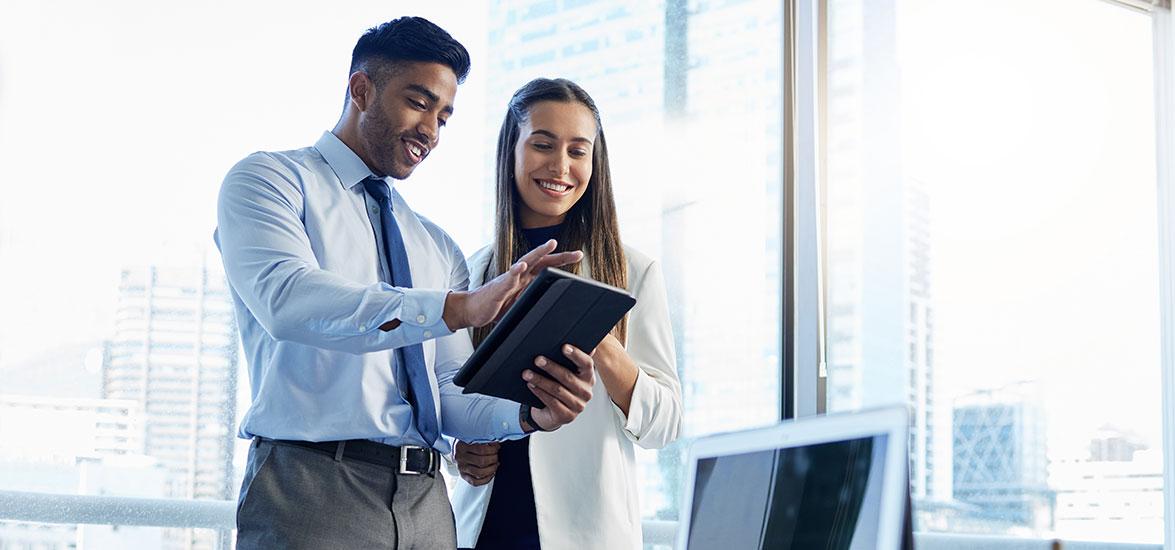 Mid-State Technical College offers new certificate-to-MBA pathway in partnership with UW-Stevens Point and Lakeland University
August 23, 2023
Mid-State Technical College is partnering with UW-Stevens Point and Lakeland University to offer students a new five-year pathway to a master of business administration (MBA).
High school students can enroll in Mid-State's Fundamentals of Business Administration (FBA) certificate through dual credit and complete the courses at no cost, a tuition savings of up to $1,529.
The FBA-to-MBA pathway starts with the nine-credit FBA certificate at Mid-State, which can be completed in one semester or less. The program provides students with a grasp of essential business principles as a foundation for success in any business venture. Students will also gain a knowledge of business strategy, organizational structure and marketing skills as well as develop financial literacy and learn to evaluate cost accounting concepts and measures of financial performance.
The FBA certificate is then followed by Mid-State's Business Management associate in applied science. Once that is complete, students can transfer to UW-Stevens Point's Management bachelor of science, and go on from there to complete the MBA in Applied Leadership and Decision-Making or Lakeland University's Business Administration-Management Emphasis bachelor of arts, followed by the MBA with a choice of 10 concentrations. In either case, the entire path is designed to be completed within five years.
"Mid-State is always pursuing new ways to help people get started on a life-transforming career path, and this new partnership with UW-Stevens Point and Lakeland University is a perfect example of that," said Ben Nusz, Mid-State's dean of the Stevens Point Campus. "The FBA certificate is quick to complete and provides a solid foundation in business topics, so students can explore a career in business while earning valuable credits toward the next step in their journey to an MBA."
Classes in Mid-State's FBA certificate are offered in an 8-week format, and students can enroll as early as mid-October. Learn more at mstc.edu/FBA.