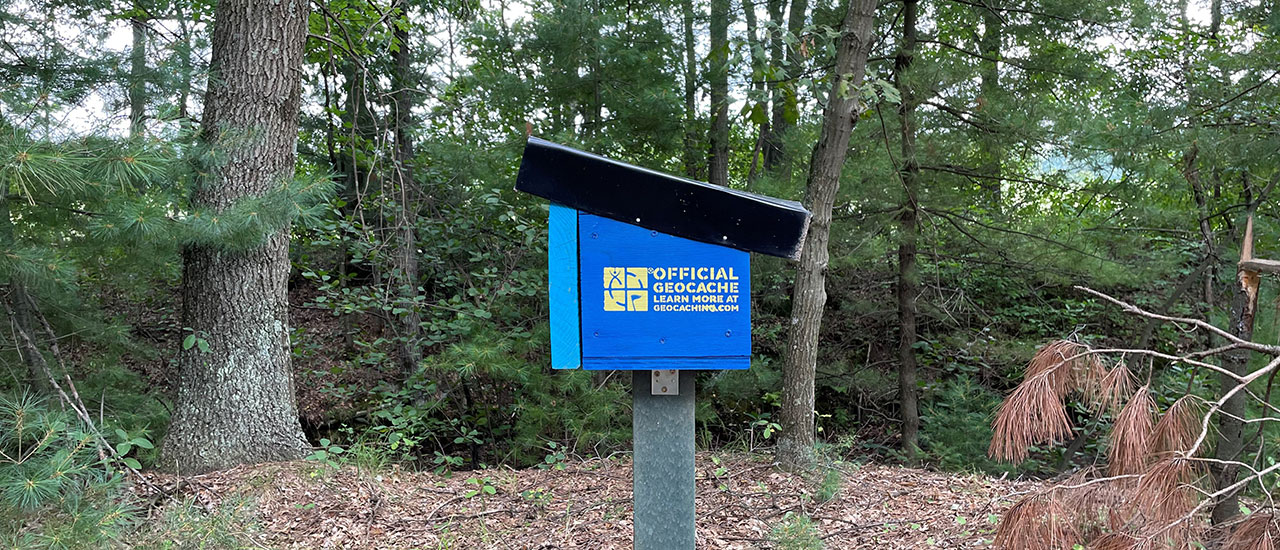 Geocaching is an outdoor treasure-hunting activity that uses Global Positioning System (GPS) devices to find hidden containers called geocaches. Some of the most popular geocaches in central Wisconsin are located on Mid-State's four campuses!
Mid-State's geocaching.com account—MaroonCougar—represents the efforts of about 30 faculty and staff to help create the geocaches. With 27 total geocaches made by MaroonCougar and literally hundreds more in each community served by Mid-State, there is ample opportunity to learn something new, start a new hobby, and visit Mid-State's campuses.
Geocache Spotlight
Below is a sneak peak at some of MaroonCougar's most popular geocaches. Learn about all of these and more at geocaching.com.
Gibberish
Homonyms are words that sound the same. When you solve this cache, it may be simpler to do with a friend. One person should read the solution out loud and let the other person apply it to the cache. It will work best if the listener never reads the solution of the cache. They will be thrown off by the words and the punctuation.
Junior Bollard #1, 2, 3, and 4
Each of the four bollards contains a Location (L:) and Key (K:) clue that contributes to finding and opening the Junior Bollard Bonus on the Wisconsin Rapids Campus. The L and K clues are found on the cover of the logbook as well as inside the cap of the cover itself.
Green Johnny Pump
To create this cache container, a number of items were repurposed that might normally have been considered junk or waste. In total, this complete geocache container weighs around 550 pounds!
Stand at the posted coordinates and solve for the final coordinates using these clues in the area of the fire training tower. To solve the puzzle and ink the log in this cache will likely take less than 15 minutes.
Geocaching 101
This geocache is designed to introduce the finder to a number of classic methods and hides used by geocachers, but with a unique final. An experienced geocacher will be very familiar with the stages in this geocache. The entire walk is less than a mile round-trip back to the start and should take you less than an hour. 
Join the Geocaching Community
Create an account on geocaching.com to join the geocaching community! Log your finds and connect with fellow geocachers.
Questions?
Contact Geocaching at Mid-State.
If you have a disability and require accommodations to participate in this activity, contact the event coordinator as soon as possible, ideally 14 days in advance.