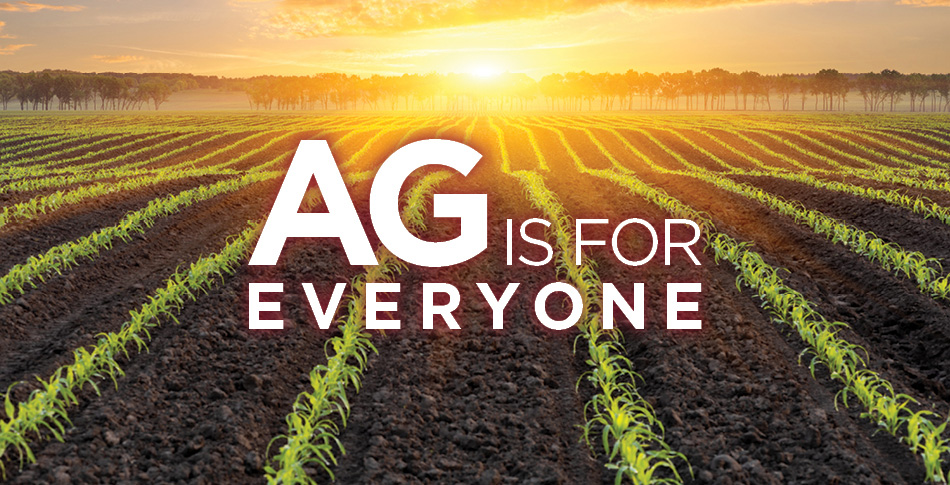 Ag Is for Everyone
The agriculture programs at Mid-State are designed to fit within an already-busy schedule, whether you work in ag today or just dream of a career in this exciting field.
Flexible Offerings
Count on flexible scheduling with your choice of day or evening classes.
Take one class at a time and master a new course every 8 weeks.
Choose from classes at our Adams, Marshfield, Stevens Point, and Wisconsin Rapids campuses.
Get started in fall, spring, or even mid-term.
Transfer Opportunities
Complete your Mid-State Agribusiness Science & Technology associate degree—transfer to these UWs and start as a junior on your way to your four-year degree:
UW–River Falls
UW–Platteville
Hands-On Learning
Mid-State is known for real-world training, and ag is no exception. You'll experience hands-on learning at multiple farms in the area, including opportunities to meet and work with industry experts and train in the Marshfield Agriculture Research Station (MARS) of the UW-Madison Agriculture Research Station network.
High School Opportunities

Why wait? Explore agriculture careers during high school, and earn free college credits!

Dual Credit

Some courses taught at your high school may be available for dual credit—taught by a high school instructor specially certified by Mid-State to teach the course. These are Mid-State courses, so you can earn college credit, and the credits earned may also transfer to other colleges.

High school students can take two agriculture courses for dual credit: 

Introduction to Food Science (3 credits)
Introduction to Animal Science (3 credits)

General education courses are also available for dual credit, so students can advance even faster toward degree attainment.

Start College Now

Start College Now is a Wisconsin Department of Public Instruction (DPI) program that allows high school juniors and seniors enrolled in a public school district, in good academic standing, to take classes at Mid-State for both high school and college credit. With the high school's allowance, these students are able to come to Mid-State during the school day to take their classes. 
Students are able to start any of the agriculture programs through Start College Now.

Other Opportunities

Beyond our world-class agriculture degree programs, Mid-State offers ways for everyone in the community to connect around ag topics and find the right class or networking opportunity to stay informed and engaged. Check out the Production Agriculture Training and Farm Management Schedule today!

Professional Development

Artificial Insemination of Cattle Workshop
In this course, you will review the female reproductive organs of a cow and identify the hormones and their functions in the reproductive system. Discussion will include the signs of estrus, estrus cycle, methods of checking for heat, fertilization, gestation, and reproductive failures that may occur as well as the advantages and disadvantages of artificial insemination. In the hands-on portion of the class, we will learn the steps of and simulate the artificial insemination process using common tools and techniques.

Healthy Calving Workshop
oIn this course, you will review the female reproductive organs of a cow and discuss the gestation length of cattle based on breeds. You will learn about the process of parturition, including the signs of impending calving as well as normal and abnormal calf positions and how to correct them. The hands-on portion of this class will incorporate simulation with a cow-calf simulator and common tools used to assist with calving. We will also discuss post-delivery care of both cow and calf.

Agribusiness Farm Tour 
The Agribusiness Farm Tour will showcase innovative technology and agricultural practices that may help producers enhance their current operations. Primary benefits of attending this event include networking between current agriculture students, agribusinesses, and those interested in agriculture.

Applied Agriculture Production Management Course
Agriculture business assistance will help students apply concepts to their agriculture business production. Instructors will meet by appointment with students individually to assist in activities that require more specific attention based on the specific agriculture business needs. This course is intended for agriculture business owners who are currently enrolled in the 10-006-106 Emerging Trends in Agriculture Production course. Includes on-farm one-on-one instruction. (Students concurrently enrolled in Emerging Trends in Agriculture Production Management.)

Nutrient Management Planning Course
This course will share the environmental and economic improvements gained through nutrient management planning. Nutrient management planning can help reduce environmental impact and help your business increase profits while being a good land steward. The computer program SnapPlus will be taught and used in the nutrient management planning process. Each student will have the opportunity to create their own nutrient management plan. Their individual plan will be evaluated by a Certified Crop Advisor (CCA). Upon successful completion of the plan and positive evaluation by the CCA, the student can write their own nutrient management plan, acceptable to Wisconsin Department of Agriculture, Trade, and Consumer Protection standards, for the next three years. Please bring the results of a soil test conducted during the last four years.