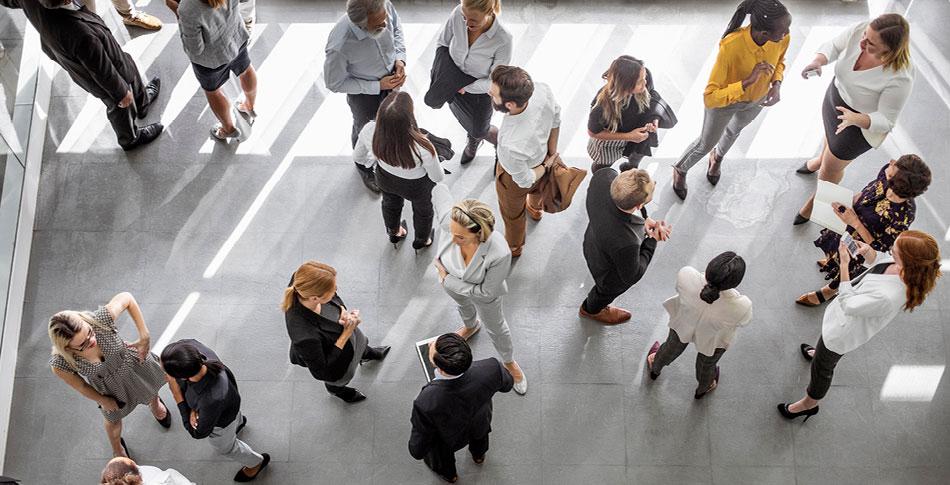 Talent Development Courses
Recruit, develop, and retain a highly skilled workforce with Mid-State's talent development courses. Options include online or online live courses as well as free, self-paced instruction.
Search for classes and register online.
ServSafe Manager In-Person Review & Exam
Food safety certification and recertification, developed by food service industry experts, that meets Wisconsin state law for Certified Food Managers (CFM). This class covers critical principles including: personal hygiene, cross contamination, time and temperature; receiving and storage, food safety management systems and training hourly employees. Participants in this class are expected to read the course text before attending the class. The in-person review is designed to ensure that you have the knowledge necessary to pass the exam. When you register for this class, you will receive a textbook with testing code. The test MUST be attempted in the physical presence of a proctor, which you will have the opportunity to do after the review class. Effective January 1, 2015, the process for Wisconsin Food Manager's (CFM) renewal/recertification is the same as initial certification and an exam is required every five years.
Monday, September 11 - October 2
5:00 – 7:30 p.m. • Wisconsin Rapids Campus
Class #: 65603 • Course Fee: $176.94
Instructor: Richard Neumann
Monday, October 9 - 30
5:00  – 7:30 p.m. • Wisconsin Rapids Campus
Class #: 65604 • Course Fee: $176.94
Instructor: Richard Neumann
Nonprofit Leadership Institute
The Nonprofit Leadership Institute is a masterclass in nonprofit leadership. This series of seminars, led by local community experts, is for members of all levels of nonprofit organizations. Designed for staff, executives, and board members of nonprofits, this course will provide the foundations of managing and operating effective nonprofits. Each class session will be enhanced with peer-facilitated discussion groups and offers an excellent networking and collaboration opportunity.
Tuesdays, September 19 – December 12
5:30 – 7:30 p.m. • Marshfield Campus
Class #: 66359 • Course Fee: $150
Instructor: Rikki Harry
Soft Skills for the Modern Workplace
The world of business is constantly changing. In this course, students will explore the evolving nature of the modern business enterprise and discuss influences and trends related to competition, globalization, quality, and advanced technology. Employees will recognize the value of personal accountability, flexibility, and innovation in the business workplace and develop foundational skills in productivity, problem solving, team effectiveness, and adaptability. The class meets for three hours once a week for 10 weeks for a total of 30 hours. 
Topics include: 
Module 1–Communicating Clearly 
Module 2–Effective Listening
Module 3–Emotional Intelligence
Module 4–Demonstrating a Positive Attitude 
Module 5–Conflict Management
Module 6–Customer Service: Handling Difficult Customers
Module 7–Critical Thinking/Problem Solving
Module 8–Adapting to Change
Module 9–Time Management
Module 10–Teamwork & Integrity
Thursday, September 14 – November 16
8:00 – 11:00 a.m. • Online Live
Class #: 66368 • Course Fee: $395 
Instructor: Rich Gaertner
Supervisory Training
As most organizations grow, they reward their talent with promotions to supervisory positions.  However, without providing interpersonal supervisory skills, the organization may be doing a disservice to their employee. This course is designed to assist new, experienced, and aspiring front-line supervisors and managers with the interpersonal skills necessary to lead their teams. Emphasis will be on real-world scenarios and provide practice of skills in the classroom.
Tuesday, October 17 – December 12
8:00 – 11:00 a.m. • Online Live
Class #: 66370 • Course Fee: $295
Instructor: Rich Gaertner
DEI Applied
DEI Applied is a conference intended for participants to engage in actionable initiatives to drive systemic change in topics of diversity, equity, and inclusion. Come ready to engage with your community in meaningful dialogue and collaboration. Learn from best practices and case studies on how to create inclusive and equitable spaces. Geared toward professionals, educators, and community members of Wisconsin, but open to all.
Thursday, January 11 – Friday, January 12, 2024
9:00 a.m. – 5:00 p.m. • In person
Course Fee: $175.00
Additional Online Classes
Additional online classes are available through our partnership with ed2go.