Our Team of Experts Can Help You Succeed
Earning your SHRM Certified Professional (SHRM-CP) or SHRM Senior Certified Professional (SHRM-SCP) credential makes you a recognized expert and leader in the HR field—and a valuable asset to your organization, keeping you and your organization more competitive in today's economy. This professional distinction from the Society of Human Resource Management sets you apart from your colleagues, proving your high level of knowledge and skills.
Increase your chances of passing your exam by attending our upcoming certification prep course. An expert, SHRM-certified instructor will be on hand to answer your questions, guide you through interactive discussions, review sample test questions and provide exclusive test-taking tips.
 
Personalized and Flexible
Finding the time to focus on career training can be tough when you're managing a busy work day and responsibilities at home. Stay on track to earn your certification with a structured learning experience and support.
Affordable Programs
We are committed to keeping your course fees as low as possible, while helping you reach your SHRM Certification or professional development goals. We can also help you take advantage of student discounts and funding options available to you.
One-on-One Support
Gain guidance from our SHRM-certified instructors to help you comprehend and learn to apply your new HR knowledge. Network with peers to share real-life examples and bring HR knowledge and competencies to life.

"I loved the instructor-led SHRM Learning System course. Rather than just teaching facts and figures, the course has improved my critical thinking skills as an HR professional."
Lisa Karahan, SHRM-SCP
Upcoming Course Dates
Saturday, January 27 - Meet and Greet with Instructor at 9:00 a.m.
Saturday, February 3 – April 27 (No class on March 30)
9:00 a.m. – Noon • Online Live
Class #: 25066 • Course Fee $1295
SHRM Certification Testing window is May 1 - July 15, 2024
Instructor: Scott Gunderson, SHRM-SCP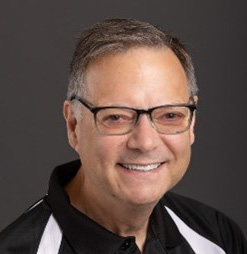 Scott has a master's degree in public and nonprofit administration from Metropolitan State University. He also has a bachelor of science degree in management from LaSalle University and a supervisory management AAS degree from Gateway Technical College. Scott worked in management and human resources for 18 years before he started his teaching career.
Scott earned his Senior Professional in Human Resources (SPHR) in 2010 and his SHRM-SCP in 2016. He has been teaching the SHRM Certification course since spring of 2022 as well as management and human resources courses at various colleges and universities since 2000.
 
What to Expect
High-Quality Instruction
Learn from highly respected and experienced SHRM-certified instructors with years of hands-on experience in HR.
Virtual Classroom
Interact with your instructor and fellow classmates in an online live environment available anywhere with an internet connection.
Time Commitment
Attend classes on a 12-week schedule, with time to study materials in between classes on your own unique schedule.
Structured Learning
Keep yourself accountable and stay on track to earn your certification with a structured learning experience and support.
Course Preparation Tools Designed for Success
Registration also includes the online and print versions of the 2022 SHRM Learning System—the official cert prep tool, now updated with retired exam questions. Designed specifically for adult learners, this interactive system combines in-depth HR knowledge with real-life situations to help you master the material and set you up for success on your exam.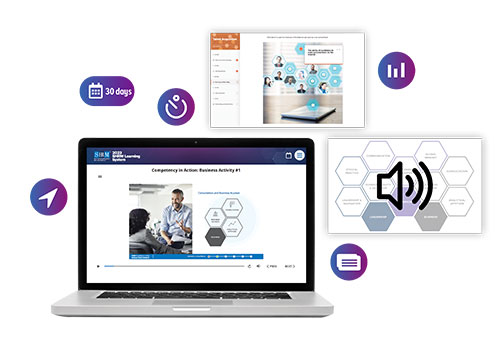 Eligibility Criteria
Applicants must meet specific educational and work experience criteria at the time they submit their application in order to be eligible to sit for the SHRM-CP or SHRM-SCP exam. These requirements are provided in the Eligibility Chart on SHRM's website.
Frequently Asked Questions
Can I earn recognition credits taking this course?

If you have already earned the SHRM Certification you can obtain up to 36 professional development credits (if you are attending this program for professional development only).

If I miss an online session will I be able to watch a recording?

The online course periods will be recorded for viewing at a later date.  

What if I already own the SHRM Learning System?

Contact us to find the best learning options for you.

Will certification add to my credibility?

Achieving accreditation was important to SHRM because it provides SHRM-certified professionals and their employers with the assurance that SHRM's credentials meet the high standards expected and needed to advance the HR profession.

How do I attend a class?

All classes will be offered virtually using Mid-State's Blackboard Learning System.

Can I ask the instructor questions during the online sessions?

Yes, each class is conducted in real-time, live with the instructor. Additionally, the instructor is available by email and by phone. See course syllabus for specific contact information.

How long is the course?

The course is 12 weeks long with a 3-hour class time each week. You will have access to the SHRM learning management system (LMS) for 18 months.

Is the SHRM exam included with this course?

This course DOES NOT include the final exam or exam fee. Practice exams are included.

Do I need to purchase the SHRM Learning System separately?

No. The SHRM Learning System is included with this program. There are no additional costs for the course. There are additional fees when registering for the exam.