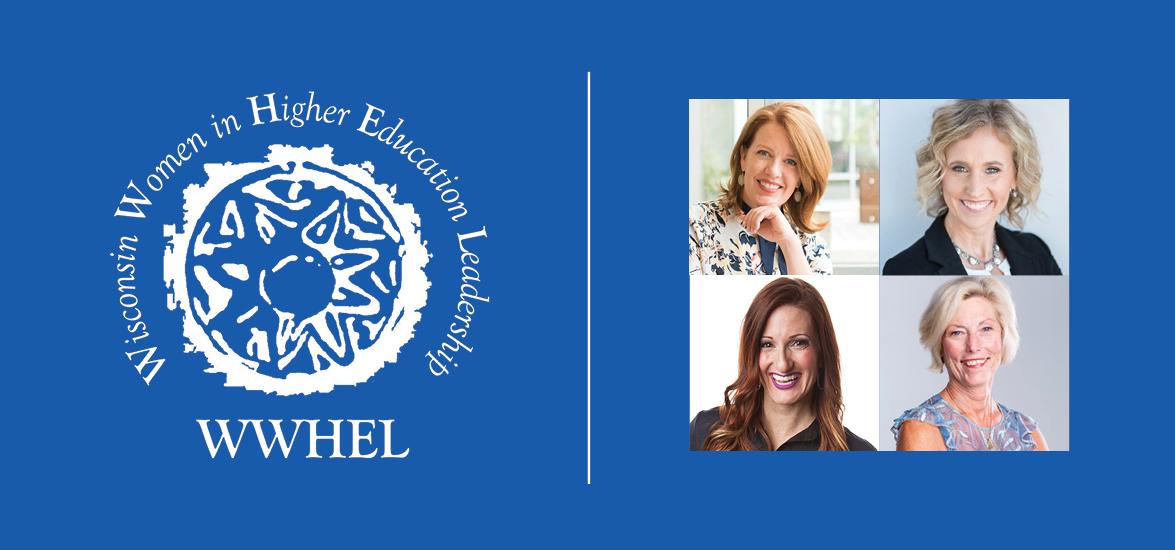 Mid-State Technical College to host Wisconsin Women in Higher Education Leadership Conference
September 13, 2019
Mid-State Technical has been selected as the host site for the Wisconsin Women in Higher Education Leadership (WWHEL) Fall 2019 Conference. Higher education leaders from around the state will gather on the Wisconsin Rapids Campus on October 9–10 to explore concepts related to Centered Leadership and how this model can help leaders thrive in business and in life.
Conference attendees will explore the ideas of meaning, managing energy, positive framing, connecting and engaging through a combination of keynote presentations and breakout sessions. Keynote speakers include consultant and life coach Meg Daly and international speaker and coach Ali Starr. Other speakers include leadership coach and consultant Allison Garner and coach and author Annette Jacobson. 
Cost to register for WWHEL 2019 is $80 for one day or $150 for the two days. For an additional $99, this year's conference also features an optional Leadership Intensive Workshop, following the main conference on Oct. 11.
"We are thrilled to be selected as the host site for WWHEL's 2019 conference," said Mid-State's Dean of Business & Technology Missy Skurzewski-Servant, who also serves as WWHEL board of directors vice president and Mid-State institutional representative. "It was this time last year that a group of 12 Mid-State leaders attended the WWHEL 2018 Conference at Carthage College, and we left so inspired that we immediately formed our own local chapter." 
Mid-State's WWHEL chapter was officially approved in December 2018, and the College was also awarded a grant to launch it. Mid-State's President Dr. Shelly Mondeik also serves on the WWHEL board.
WWHEL provides opportunities for networking, information sharing and support for women in leadership and encourages women faculty and staff to pursue leadership positions. The annual conference is open to any interested individual, including females and males and those from any position level in an institution of higher education.