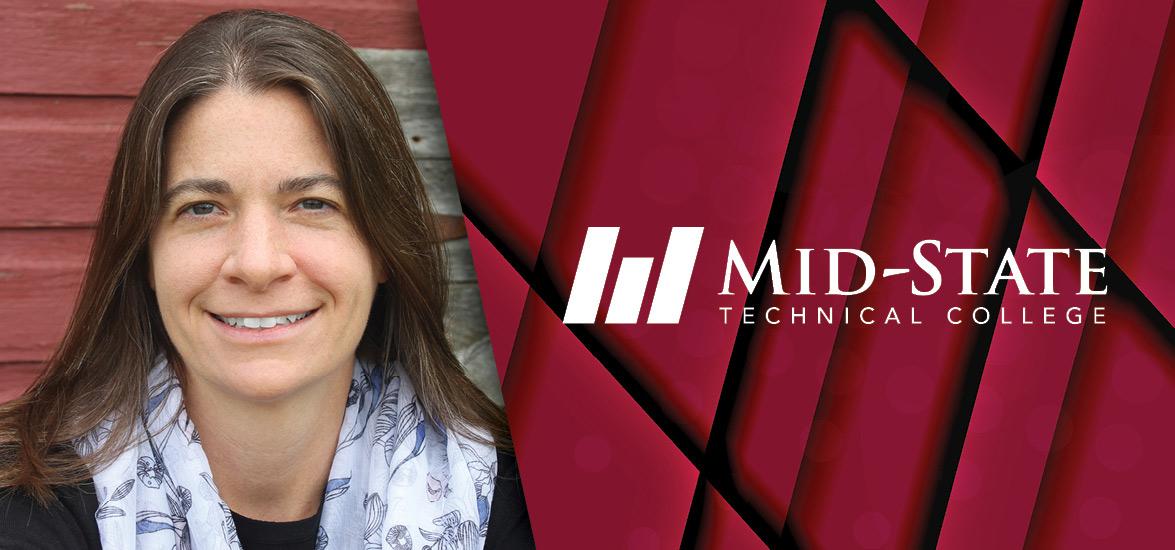 Mid-State instructor's nonfiction collection earns top prize and publication
October 2, 2019
Mid-State Technical College Communication Instructor Jill Sisson Quinn has been awarded The Journal Non/Fiction Collection Prize and cash award of $1,500 for her book "Sign Here if You Exist." The award also includes publication of the book in 2020 by Mad Creek Books, an imprint of The Ohio State University Press. The prize is awarded annually to a book-length collection of short stories, essays or a combination of the two.
"Actively publishing my own work enriches my teaching by immersing me in the same activities I require of my students daily—generating ideas, drafting, researching, writing, revising, and editing," said Quinn. "I feel their 'pain,' so to speak, and am motivated to guide them, with sensitivity, to their full potential."
In addition to teaching communication classes to students across Mid-State's programs, Quinn is currently teaching the College's first creative writing course to students enrolled in the College's Liberal Arts-University Transfer programs.
According to Quinn, "Sign Here if You Exist" is a collection of essays that combine natural history and memoir, taking us along on treks with students and kin through forests, along shorelines and into lakes and rivers as well as through memories and into the scientific literature. Each essay explores the alikeness of two or more seemingly disparate things in its attempt to understand the human world by attuning to the natural world.
Quinn is also the author of "Deranged: Finding a Sense of Place in the Landscape and in the Lifespan" (2010), published by Apprentice House Press of Loyola College, Maryland. Her essays have appeared in Orion, Natural History, OnEarth Magazine, and many literary journals and have been selected for "Best American Science and Nature Writing 2011" and "Best American Essays 2016." Her numerous awards include the Annie Dillard Award for Creative Nonfiction, a John Burroughs Nature Essay Award, and a Rona Jaffe Writers' award. 
Over the course of its forty-year history, The Journal has published prominent writers such as Carl Phillips, Mary Jo Bang, John D'Agata and many others. With a mission to foster creativity, innovate and illuminate, Mad Creek Books champions diverse and creative literary writing.
To learn more about Mid-State's programs and instructors, visit mstc.edu/programs.