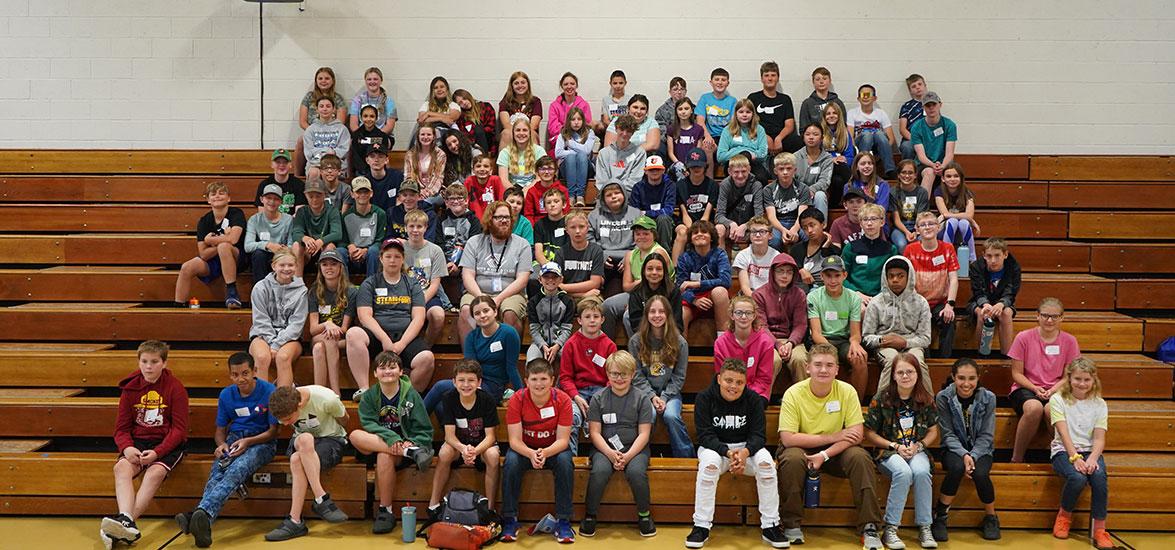 Mid-State's College Camp held June 14
June 20, 2023
Local students entering grades 6 – 8 had the chance to explore careers at Mid-State Technical College's Wisconsin Rapids campus, June 14. The event drew participation from local school districts, homeschool students and members from local youth organizations.
Attendees chose four in-demand programs to explore throughout the day, from the following options: Agriculture, Civil Engineering, Cosmetology, Criminal Justice, Culinary Arts, Emergency Medical Technician, IT Security Specialist, Medical Coder, Nursing, Welding and a student life scavenger hunt. Mid-State faculty and staff led the student explorations. 
"We are so excited to welcome 93 middle school students to College Camp this year," said Jackie Esselman, dean of Recruitment & Admissions. "Attendees not only had the opportunity to participate in the hands-on learning of our programs, but also had fun with their peers and saw what being a college student is all about."
The hands-on activities included a vertical jump test to see how high participants could jump and a radar gun activity to see how fast they could run in the Criminal Justice session. Participants in the Civil Engineering session had the opportunity to compete in a homerun derby using GPS surveying equipment to measure the distance of their homeruns. Culinary Arts participants had a demonstration on ballpark-themed food, and agriculture participants explored the different agriculture products that come from Wisconsin while making their own trail mix and then identified where the different cuts of beef come from. 
The Mid-State shuttle also transported College Camp participants from other campus locations to the Wisconsin Rapids Campus for the event. The shuttle was made available through a partnership with Wisconsin Automotive & Truck Education Association (WATEA) and is funded through the State of Wisconsin Workforce Innovation Grant.
Next year's event is scheduled for June 12, 2024. Registration forms will be available through local school districts or the Mid-State website. To learn more about Mid-State's events, visit mstc.edu/events.