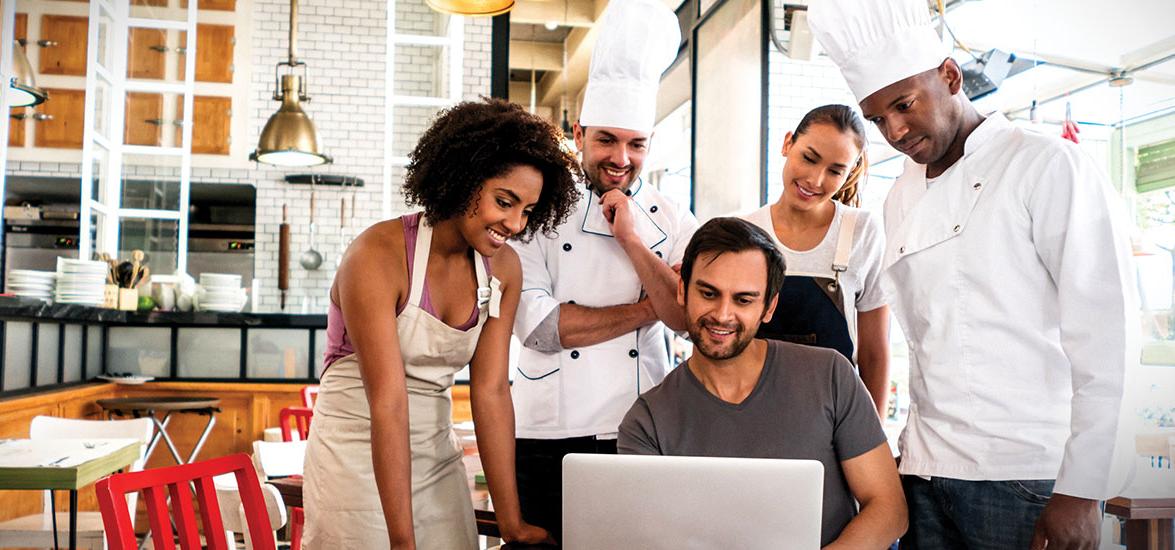 One-year hospitality technical diplomas coming to Mid-State
June 21, 2023
Starting this fall Mid-State Technical College will offer two new technical diploma programs that provide quick starts in two hospitality career pathways. 
The one-year, 21-credit Hospitality Assistant technical diploma is embedded within Mid-State's Hospitality Management associate of applied science (AAS). The one year, 18 credit Food Service Assistant technical diploma is embedded within the Culinary Arts AAS. In both cases, students who complete the technical diploma and choose to continue will be able to apply all courses to the AAS program in its pathway. Applications are now being accepted for both programs.
Through the Hospitality Assistant technical diploma program, students develop foundational skills useful in various roles within hospitality and tourism, including a basic understanding of food service operations, hospitality sales and marketing, events planning, management principles, customer service, effective communication and creative thinking. 
The Food Service Assistant technical diploma program provides the entry-level skills needed for employment in the food service industry. Students will learn valuable information about the nutrition, makeup, preparation, and preservation of the food we eat as well as practice skills in cooking, nutrition, menu planning, and serving. 
"As the owner of a coffee shop and café, these new offerings are encouraging," said Jen Oswald, owner and operator of Mission Coffee in Wisconsin Rapids. "I am in this business to be able to offer an exceptional experience to my customers, and I can only do that with a strong team that is well-trained in food safety, kitchen operations and efficient use of cafe resources."

"I'm excited by the opportunity to be a part of any culinary or hospitality student's journey to the career they are working towards," Oswald added. "Whether they choose to stay on with us or move into a different opportunity upon graduation, with training from Mid-State I know my business will benefit from their time on our team."

Both programs feature the real-world, hands-on skill development Mid-State is known for. The Hospitality Assistant program includes a job hospitality internship. Students in the program will also create marketing materials, explore the inner workings of a hospitality-related business, brush up on their communication skills and achieve their industry recognized ServSafe Manager certification. 
Students in the Food Service Assistant program will practice their new culinary and food service skills in Mid-State's state-of-the-art Culinary Kitchen lab and Gourmet Café. Program completers will also achieve ServSafe Manager certification.
For more information, visit mstc.edu/programs.