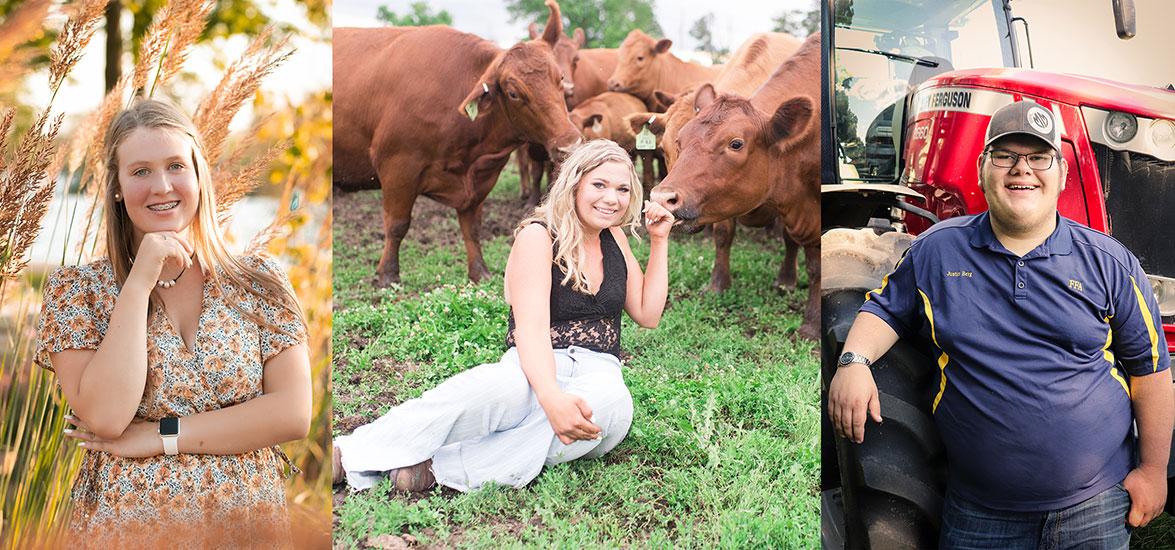 Mid-State Dual Credit Day celebration highlights achievements of local high school students
May 2, 2022
Mid-State Technical College is celebrating Dual Credit Day by highlighting students who have earned credentials or a substantial number of college credits prior to high school graduation. The three students will be featured on the College's social media channels with videos and testimonials sharing their story.
Dual credit and the related Start College Now program offer ways for high school students to get a head start on college at no cost. Last year alone (2020-21) Mid-State district students saved over $620,000 in college tuition through dual credit options. Mid-State celebrates Dual Credit Day on April 30 each year.
"This program… allowed for me to complete all of my prerequisites while still in school," said Taylor Modrzewski, an Amherst High School who completed 26 credits through Dual Credit and Start College Now. "I also had great professors that helped me along the way." Modrzewski will be attending Mid-State for Nursing after graduation.
"I have been taking courses through the Start College Now Program at Midstate for a couple of years now, both while in school and on summer break," said Amherst High School student Gracie Zanella, who also plans to attend Mid-State for Nursing. "I will have over 25 college credits from Midstate by the time I graduate high school."
"I want kids to try some classes at Mid-State and I would really recommend starting these classes through the Start College Now program…taking these classes has saved me so much money and lots of time," Zanella added.
Justin Berg, Granton High School student, completed two full credentials, Stainless Steel Welding and Construction Trades, prior to graduation using dual credit options. Berg is a student athlete who also holds a part-time job.
"If you have ever even entertained the thought of attending Mid-State you should speak with your guidance counselor about the opportunities available," Berg said. "Mid-State is the best place to attend for hands on activities and experience."
According to Jackie Esselman, dean of recruitment and admissions at Mid-State, dual credit courses are Mid-State courses offered at local high schools allowing students to not only get a head start on college coursework, but experience college rigor and explore if their program choice. 
"Many students like Justin go above and beyond by seeking out additional opportunities like the Start College Now program to earn a short-term credential even before their high school graduation," Esselman said. "It's truly commendable all that he has achieved with the work he and every student we are celebrating this week have put in."
Like and follow Mid-State's Facebook and Twitter accounts to learn more about Dual Credit and the students highlighted in this year's Dual Credit Celebration: facebook.com/MidStateTech and twitter.com/FollowMSTC. Learn more about Dual Credit options at mstc.edu/dual-credit.