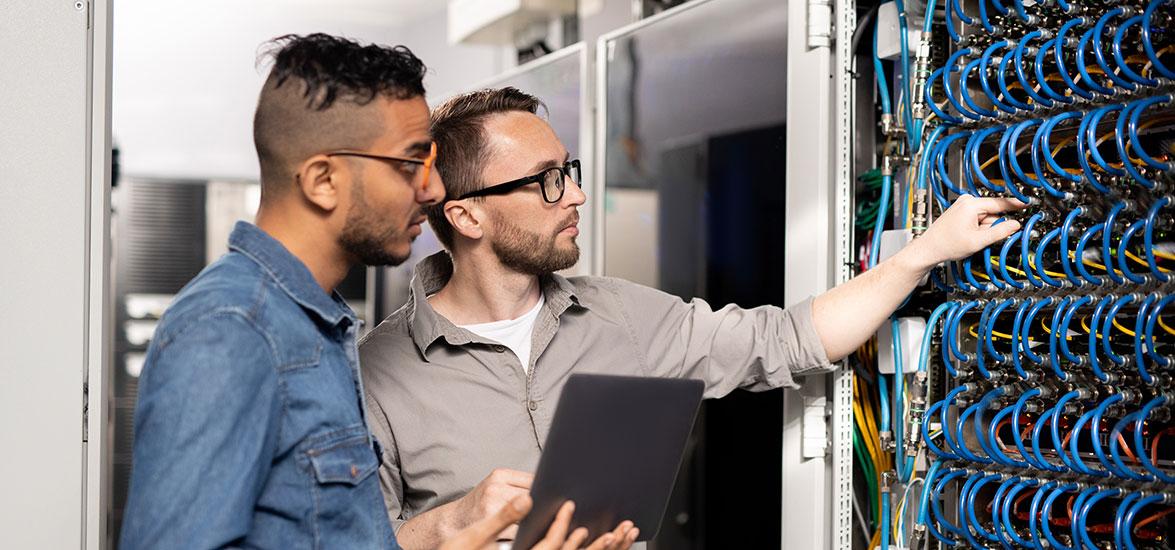 Two new IT transfer agreements signed by Mid-State and UW-Whitewater
May 4, 2022
Two new paths to an affordable IT degree have opened, thanks to a transfer collaboration between Mid-State Technical College and the University of Wisconsin-Whitewater. The new "2+2" articulation agreements signed in March grant junior status to students with the indicated Mid-State associate degree and go into effect beginning with the fall 2022 semester.
With these two new agreements, students in Mid-State's IT programs (IT Software Developer, IT Network Specialist, IT Computer Support Specialist and IT Security Specialist) can transfer and complete a bachelor of science or arts in computer science with an applied computing emphasis or a bachelor of science or arts in cybersecurity with an emphasis in cyber operations. 
These program-to-program articulation agreements allow students to be awarded up to 60–64 credits toward this degree.
Transfer agreements between colleges help students experience an easier, more successful transition when transferring from one institution to another. These agreements guarantee transfer, provide a program-to-program course map and allow students to maximize the credits that count toward degree requirements.
"We're excited to work with our four-year partners to again increase the number of quality transfer agreements for students, this time creating new opportunities for all four of Mid-State's IT programs," said Dean of Business & Technology Missy Skurzewski-Servant. "The tuition savings are significant for students beginning their journey to a four-year degree."
"Mid-State and UW-Whitewater, working in tandem, will enhance the availability of qualified IT professionals," said Jeff Ramlow, vice president of internal IT and facility management at Skyward. "This collaboration will benefit companies in central Wisconsin as we search for highly skilled employees to fill our growing needs." 
"The ability to get that two-year degree at Mid-State before transferring to UW–Whitewater not only saves students time and money, it also provides them with the individual attention and networking experience they will need in their future career," said Mid-State Information Technology Instructor Brian Krause. "At Mid-State we go beyond theory and give students the hands on, practical experience that leads to confidence with their knowledge in real-world IT environments, forming the perfect foundation of technical know-how for students who want to go on to earn a bachelor's degree."
Learn more about Mid-State's IT Network Specialist and IT Software Developer programs at mstc.edu/programs. The transfer agreements can be viewed at mstc.edu/transfer, and any questions can be directed to Suzanne Rathe at 715-342-3124 or suzanne.rathe@mstc.edu.