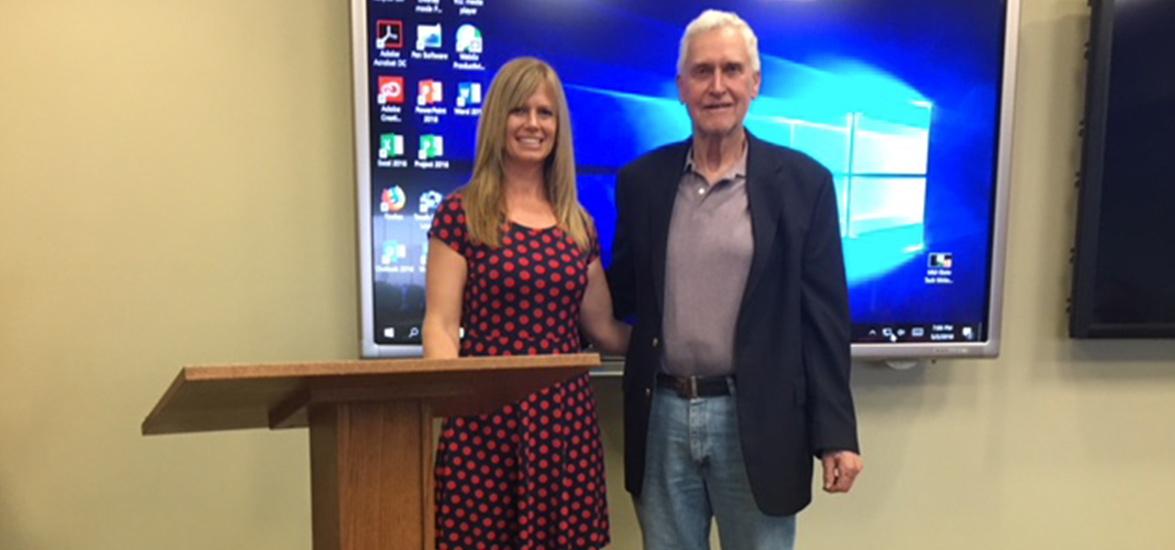 Mid-State Technical College names winners of first-annual Write on the Money contest
May 9, 2018
Winning students recognized during Wisconsin Writers Connect Event on May 2
May 9, 2019 – Mid-State Technical College recently announced the winners of its first-annual student writing contest, "Write on the Money." In the research paper category, La Rue Davison, Health & Wellness Promotion student from Stevens Point, took first place with "A Look at Obesity in Central Wisconsin: Data Driven Analysis and Stakeholder Involvement for Targeted Objective Outcome Improvements." Dwayne Corry, Business Management and Digital Marketing Student from Nekoosa was named runner up with "4,256 Reasons Why." In the essay category, Dwayne Ortiz, Emergency Medical Technician student from Stevens Point, took first place with "My Waianae." Tracy Van Meter, Urban Forestry Technician student from Nekoosa, was named runner up with "Finding Beauty in Pain."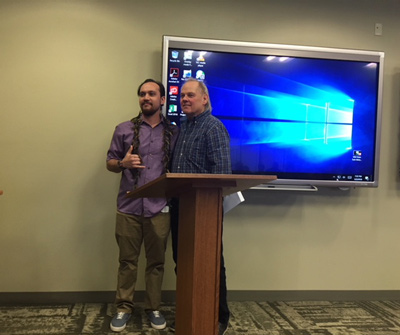 There were 27 student submissions in the research paper category and 26 in the essay category. The contest was judged by authors Bill Berry and Alan Haney, and winners were presented with their awards and had the opportunity to read from their works at the College's May 2 Wisconsin Writers Connect event on the Stevens Point campus. Haney and Berry also gave readings at the event.
"I'm truly grateful for this opportunity, and the judges' discussion and readings were so enjoyable," said La Rue Davison. "As I tucked my daughter in that night, she said, 'Mom, maybe I want to write a story,' so the event had quite an impact on her as well," she added.
Write on the Money was organized by Mid-State general education instructor Anne Pawlak and communication instructor Jill Quinn. "We had a wonderful response to our writing contest and plan to offer this opportunity to our students again next year with different writer-judges," said Quinn.
Finalists in the research paper category included Kevin Martin, Marshfield; Benjamin Fait, Plover; Cole O'Neil, Port Edwards; Margaret Patton, Stevens Point; Kristi Kogle, Westfield; and Heidi Graf, Danielle McDonald and Shannon Stice, Wisconsin Rapids. The essay category finalists included Jill Nelson, Marshfield; Stanley Olszewski, Plover; Sarah Burkhard, Bill Taylor and Alexis Xiong, Stevens Point; Brittny Groshek, Loganne Smith and Shannon Stice, Wisconsin Rapids.