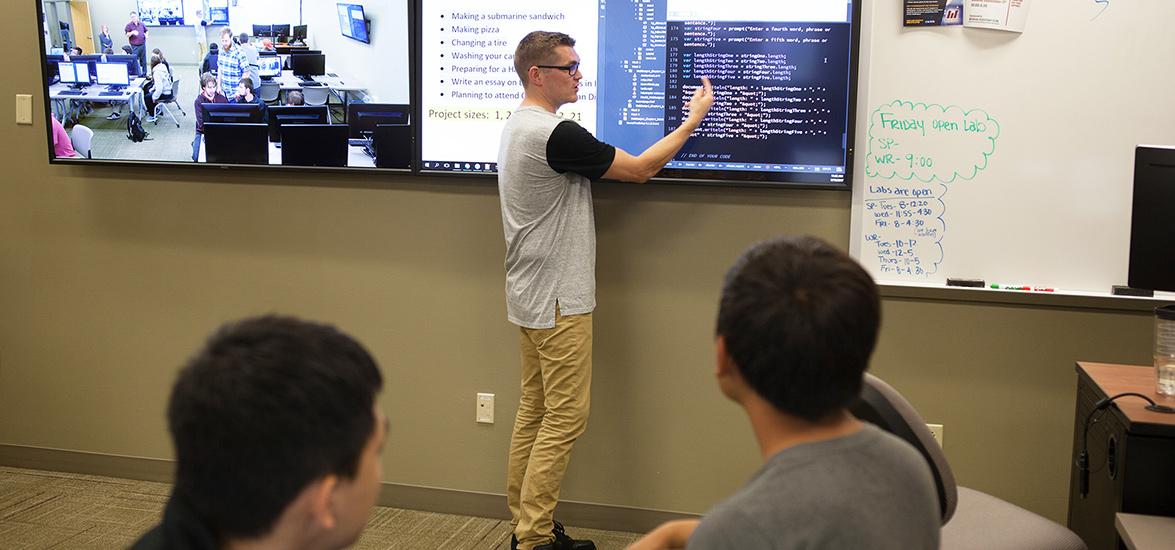 Grant Sparks Major Renovation of IT Programs at Mid-State Technical College
May 7, 2018
A $750,000 grant from the Wisconsin Technical College System (WTCS) is helping Mid-State Technical College make significant upgrades to its IT Software Developer program to meet the needs of local employers. Improvements funded by the WTCS "Core Industry Grant" include a more collaborative, student-centered teaching environment and the ability to connect IT classrooms across multiple Mid-State locations. The technology and equipment upgrades are also helping the College expand its evening offerings and begin to develop classes for delivery online.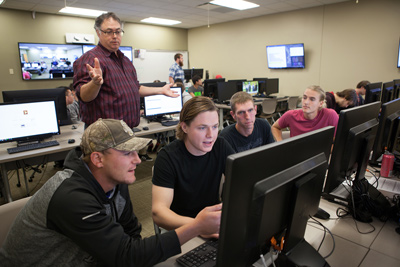 The IT overhaul represents Mid-State's response to requests from local businesses to expose students to the collaborative, flexible work environment today's IT software developers and technicians work in, as well as important "soft skills" like communication, teamwork, creativity and time management. Over the course of the 2016–17 and the 2017–18 academic years, Mid-State will receive the full $750,000 to purchase new equipment and hire faculty and lab assistants.
Students are already using the new grant-funded classroom technology and new pod-based furniture that allows them to face each other as they collaborate and engage in the "agile" software development methodologies now standard in the IT industry. The new technology supports sharing of digital content from the student's screen to a monitor at the end of the pod, or to the entire class with video conferencing equipment. By fall of 2018, a majority of the core courses in the IT Software Developer program will be available in the evening thanks to expanded teleconferencing between the campuses. Faculty and students are also leveraging the new server visualization equipment to gain access to software developer tools and servers. 
"This grant ensures that our IT classrooms produce real-world experiences for our students, truly preparing them for success as soon as they enter the workforce," said Brent Presley, information technology instructor in Mid-State's IT Software Developer program.
Mid-State's IT programs include Business Analyst, IT Computer Support Specialist, IT Network Specialist, IT Software Developer, Microsoft System Administrator and, new this fall, IT Security Specialist. Visit the programs page for more information.