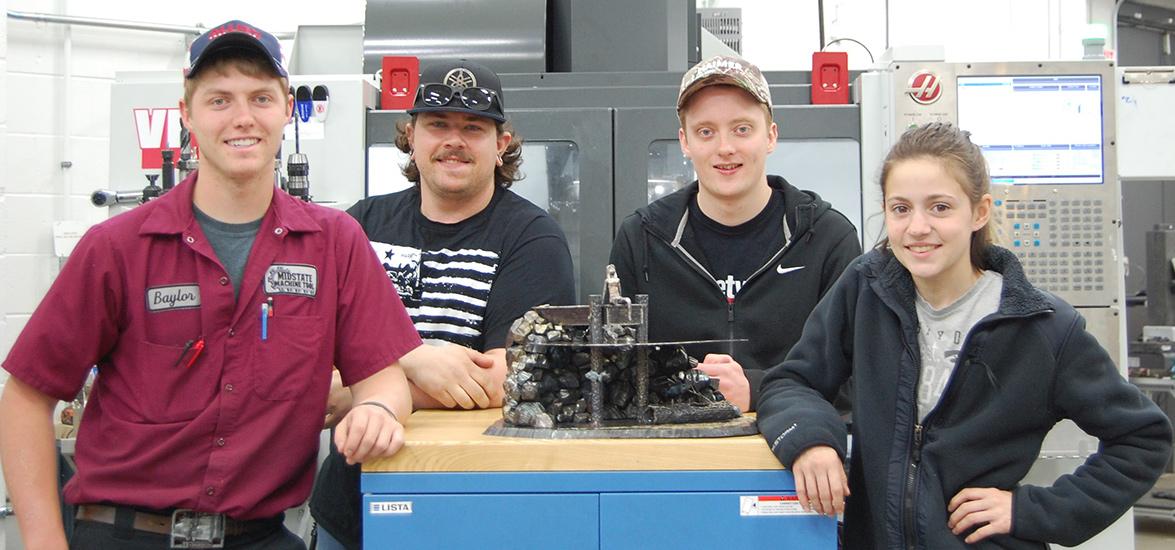 Mid-State Students and Faculty Earn Awards at Statewide SkillsUSA Event
May 3, 2018
Mid-State Technical College students and faculty brought home awards from the 44th Annual State SkillsUSA® Secondary Leadership & Skills Conference, a showcase of career and technical education students. Competitions were held April 24 and 25 at the Alliant Energy Center in Madison. Four Mid-State Technical College students placed in the top three in their respective events, while Mid-State Machine Tool Technician instructor Mike Berry received the SkillsUSA Wisconsin State Advisor of the Year Award at the event.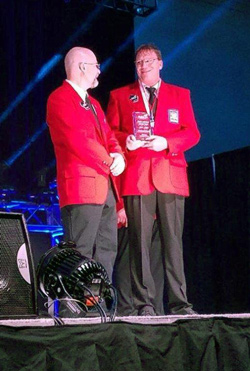 SkillsUSA, a national nonprofit organization, describes itself as "a partnership of students, teachers and industry working together to ensure America has a skilled workforce." A total of 16 students from Mid-State's SkillsUSA chapter participated in six unique skills contests: Levi Kubisiak, Chris Reinwand and Phen Yang competed in Automotive Service Technology; Isaac Lepinski, Aaron Thorstadt and Mark Wedde competed in CNC Milling Specialist; Erik Cherney, Trevor Robida and Xavier Warren competed in Diesel Equipment Technology; Baylor Braatz, David Naude and Dan Zdroik competed in Precision Machining Technology; Mark Geiger and Austin Wilkerson competed in Welding Fabrication; and Madelyn Matthews and Jenevieve Phetteplace competed in Welding Sculpture.
For the second consecutive year Dan Zdroik, Stevens Point, finished in first place in Precision Machining Technology and qualified to compete in the National Leadership & Skills Conference in Louisville, Kentucky, in June. Isaac Lepinski, Amherst, placed second in CNC Milling Specialist; Baylor Braatz, Junction City, placed third in Precision Machining Technology; and Madelyn Matthews, Wisconsin Rapids, placed third in Welding Sculpture, her second SkillsUSA award at the state level.
"At the conferences, I always tell my students to stop, take a breath and enjoy the moment their hard work has earned them," said Berry, adding, "These are the memories of a lifetime."
Berry restarted the Mid-State SkillsUSA chapter in 2012, a year after he started teaching at Mid-State. With the help of his co-advisor, the chapter has grown from the machine tool area to include several program areas. He has served as advisor for several top-five state champions and more than one top-ten finisher in the national competition in multiple program areas.
Mid-State continues to grow the number of participants and the SkillsUSA events they compete in, and College organizers expect that trend to continue with additional program areas in the future. To learn more about Mid-State programs and services, call 888.575.6782 or visit the college's website at www.mstc.edu.