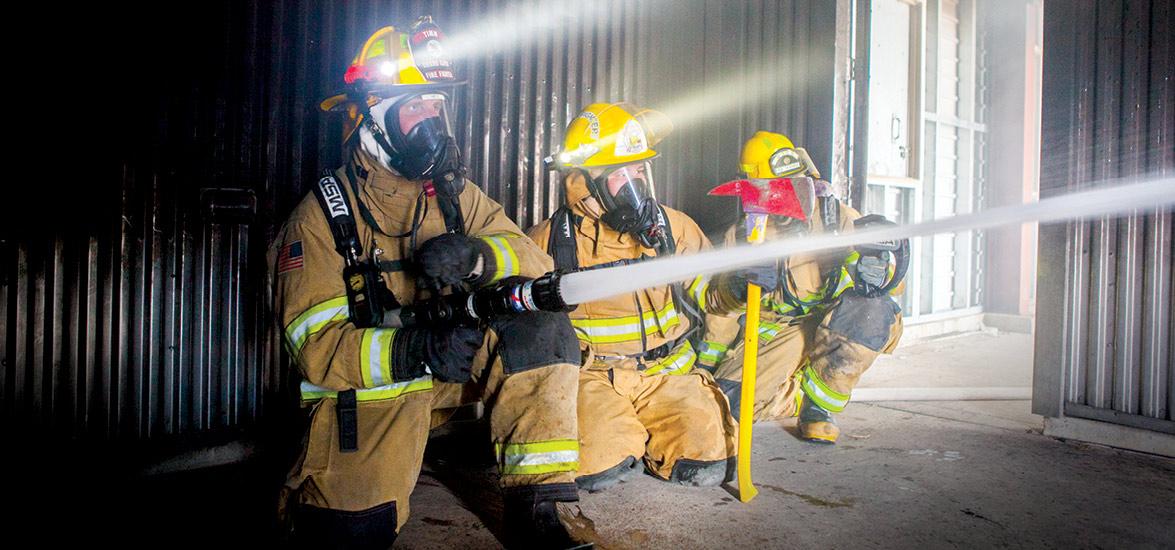 Marshfield Fire Department and Mid-State bring fire and EMS career exploration to local high school students
March 9, 2020
Exploring careers in fire protection and emergency services just got easier for local high school students thanks to the new Firefighter Technician Academy from Mid-State Technical College and the Marshfield Fire Department. The innovative "school-to-work" program allows students at Marshfield and Columbus high schools to prepare for fire protection and EMS careers while saving money on future college tuition. The program also offers fire and EMS courses for all area high school students to support career exploration and volunteer service.
A collaboration between Mid-State, the Marshfield Fire Department, Marshfield High School and Columbus High School, the Firefighter Technician Academy combines Mid-State fire and EMS classes for college credit with hands-on shadowing with the Marshfield Fire Department. Students completing the program will potentially earn credentials and EMT certification, qualifying them immediately for volunteer and possibly paid fire service positions. Classes are scheduled outside normal high school hours, and course sequencing allows students to complete program requirements during their junior and senior years of high school. 
"It's exciting to see this project come to fruition so quickly, and it's a testament to the enthusiasm of everyone involved," said Erik Jonas, fire prevention coordinator at the Marshfield Fire Department. 
Jonas initially spearheaded the idea for the academy as a way to boost applications to the Marshfield Fire Department amidst a nationwide trend showing declining recruits in emergency services. The idea became much more when he saw the potential for volunteer work to give back and even retain people in the community while also strengthening the hands-on experiences in the program. 
"Most firefighters in the Marshfield Fire Department have volunteer service in their backgrounds," Jonas said. "Knowing that doctors and nurses also often get their start in emergency services, we saw the opportunity for volunteer service to make the program even more relevant. Even if students aren't sure they want to be in the firefighting profession, they will get the skills they need to be of service."
"We were happy to be able to answer the Marshfield Fire Department's call for partners to make the new Firefighter Technician Academy a reality," said Mid-State's Marshfield Campus Dean Alex Lendved. "A critical part of Mid-State's mission is to be a vital resource to meet the educational and economic needs of the communities we serve, and this program draws perfectly on our blend of instructor expertise and relationships with area high schools to deliver on that mission."
Though tailored to the needs of high school students, the Firefighter Technician Academy is open to anyone. Interested high school students should contact their school counselor or Morgan Anderson, outreach coordinator, at morgan.anderson@mstc.edu. Learn more about the Firefighter Technician Academy at mstc.edu/firetechacademy.