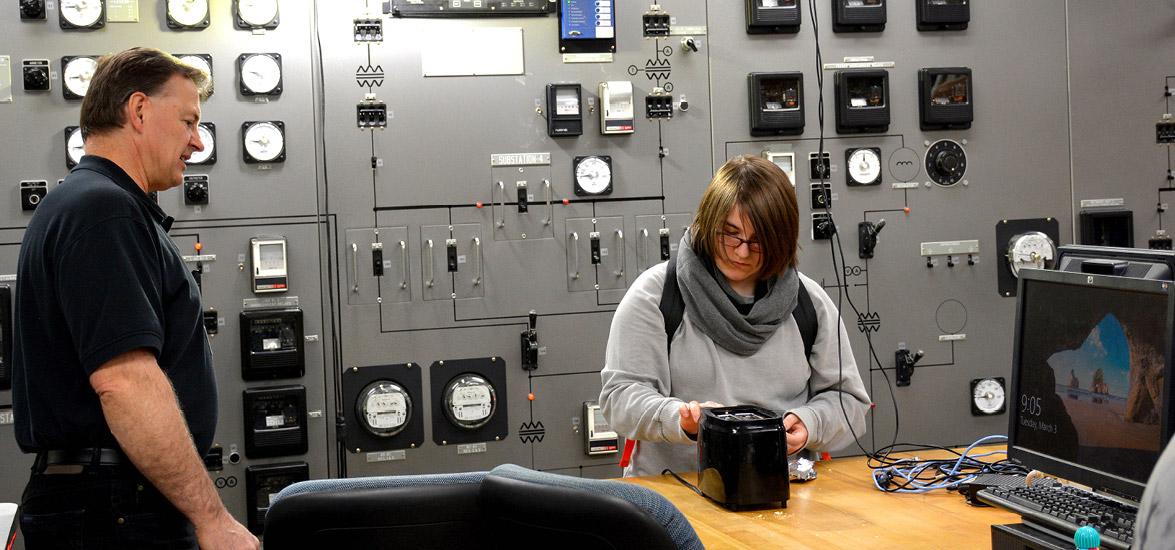 Mid-State's Program Showcase event draws 300 area high school students
March 12, 2020
Over 300 students from area high schools converged at the Wisconsin Rapids Campus of Mid-State Technical College on March 3 for the College's spring Program Showcase career exploration event. The popular biannual event invites area high school students to experience hands-on demonstrations of many of Mid-State's over 60 programs as well as learn about student services and student life activities. Stevens Point Area High School (SPASH) and Neillsville High School sent students to the event.
"Program Showcase provides hands-on opportunities for students to experience what campus life and programs are like at Mid-State," said Jackie Esselman, Mid-State's manager of K-12 and adult recruitment. "It's more than just a tour—it's a way to discover programs of interest prior to graduation, all while having fun."
This year's students participated in Program Bingo while experiencing 26 programs through hands-on activities, including manipulating an augmented reality sandbox with interactive topographic map to explore civil engineering concepts and creating energy using a bike to generate a toaster for a Pop-Tart. The students also had a chance to engage with the College's Digital Marketing program by competing for prizes using a Snapchat filter created for the event. Students with three or more Bingos were entered to win Mid-State prizes and gift cards. 
Learn more about Mid-State's programs offerings at mstc.edu/programs.