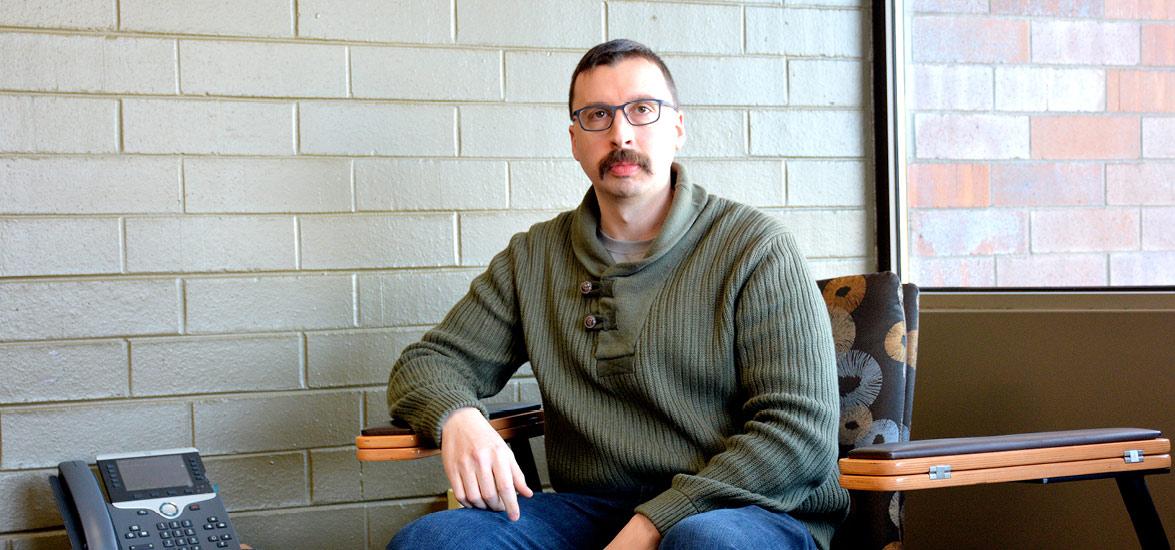 Mid-State faculty member receives 2019 Exemplary Course Program Award
February 25, 2020
Mid-State Technical College is proud to announce that Fire Protection Technician Instructor Brandon Hageman was recently among 17 educators globally to receive the 2019 Blackboard Exemplary Course Program (ECP) Award. The ECP Award recognizes faculty and course designers from schools, colleges and universities around the world who develop engaging and innovative courses that represent the very best in technology and learning.
"It's gratifying to be recognized for excellent course design by my peers in education," Hageman said.  "In speaking with students over the years, they never could really tell me what a good online course looked like, but they could describe a poor one. I made sure with this design to include redundancy throughout to ensure that students don't have to click around trying to find their assignments. Facilitating an environment where students feel connected to their coursework was my end goal from the beginning."  

Hageman was selected as a winner for his course Strategies, Tactics and Incident Management in the College's online Emergency Services Management program, which explores the principles of fire ground control through use of personnel, equipment and extinguishing agents. The course demonstrated excellence in each of the award's four areas:
Course Design: The elements of instructional design, such as its structure, learning objectives, and instructional strategies.
Interaction and Collaboration: The type and amount of interaction and collaboration facilitated within an online environment.
Assessment: The quality and type of student assessments and instructional activities designed to measure progress toward learning outcomes, provide feedback to students and instructors, and/or enable grading or evaluation.
Learner Support: The resources made available to students either within or external to the digital course environment.
"I am pleased to welcome Brandon Hagemen to the ECP Award family," said Lee Blakemore, chief client officer and president of global markets and chief client officer at Blackboard. "Courses recognized by the program are seen by their peers as setting the bar for engaging learners and maximizing academic outcomes for students. We're proud to honor instructors who work tirelessly to improve their practice and students' online learning experience."
For nearly two-decades, the ECP Award has honored instructors and course designers whose courses demonstrate best practices within the framework of Course Design, Interaction and Collaboration, Assessment and Learner Support. Thousands of instructors, teachers, and designers have used the ECP Award criteria to evaluate and improve their courses with recognized best practices. To be considered for the honor, applicants must use Blackboard Learn or Blackboard Open LMS learning management systems. Submitted courses are evaluated by other course developers, instructional designers, teachers and professors using the ECP Award Rubric.
To learn more about the Exemplary Course Program, visit blackboard.com/resources/are-your-courses-exemplary. For information about Mid-State's Fire Protection Technician and Emergency Services Management programs, visit mstc.edu/programs.