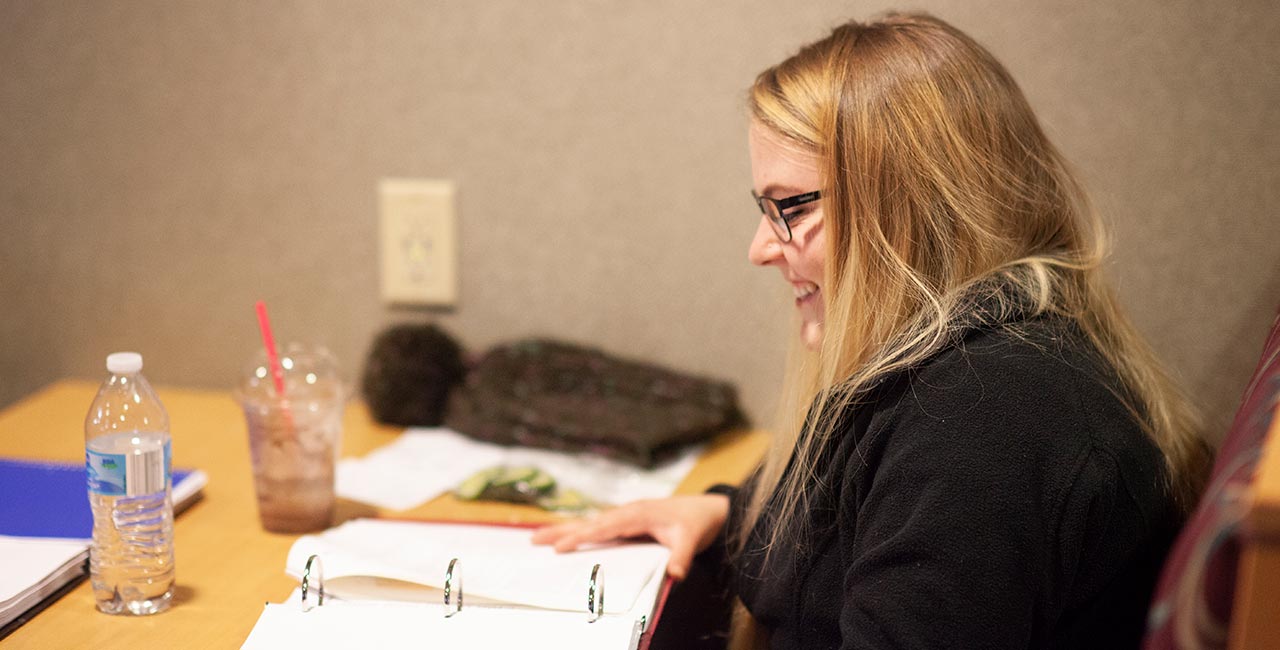 Welcome to Mid-State!
Now that you are admitted, it is time to meet with your academic advisor for new student advising. Your advisor will reach out to you to schedule this appointment, so please make sure to check your email—we will be in touch soon!
Haven't applied yet? Apply today!
Getting Started Resources
Check out the following resources that will help you become a successful student. 
Explanation of different student logins.
Student Identification Number
To protect your privacy, Mid-State Technical College assigns a computer-generated identification number to each student when they apply to the college. Mid-State is required to collect social security numbers for state and federal reporting but we do not display social security numbers on external student documents, reports, or ID cards.
MyMSTC
Benefit from the self-service tools and resources located inside MyMSTC, including financial, human resources, and student administration systems. Customize MyMSTC to meet your needs and keep up with college news.
Financial Aid
A complete program of financial resources is available to Mid-State Technical College students. By filing a FAFSA (Free Application for Student Aid), funds are available each year through federal, state, local, and private sources in the form of loans, scholarships, grants, and work study programs.
Tuition, Billing, and Payment Options
A variety of options are available for paying tuition. Check your MyMSTC account after registering for your courses to view your tuition.
Campus Email
Mid-State email is the College's primary method for communicating important information to students and staff. Students are encouraged to check their email regularly to keep current with Mid-State information. Need Email Assistance?
Student Support Services
There are many resources available to help you be successful. The LiNK, Disability Services, Tutoring, and Academic Advising are just a few.
What to Expect from New Student Advising 
At your new student advising appointment you will work with your advisor to create a customized plan from enrollment to graduation. Your advisor will be a specialist in your program of choice and can help answer your questions about transfer credit and assessment if needed. Your advisor will also help you log into your student accounts and email, pick your schedule, and register for classes.
How to Sign Up for a New Student Advising Appointment
Don't worry—your advisor will send you an email as well as call you to help you get to know each other and guide you to your next steps. Please make sure to check the email you provided when you applied.
If you want to schedule right away with your advisor, call 888.575.6782 and ask to schedule your new student advising session.
What to bring to your new student advising appointment:
Your Social Security Number (knowing it is fine—no card necessary)
Photo ID if taking Accuplacer
ACT and/or Accuplacer scores if you have them
High school/college transcripts if you wish to transfer courses to Mid-State
Prior to your appointment, be sure to start your Free Application for Federal Student Aid.
The Last Step—Getting Your Class Schedule
After the academic advising portion of your new student advising appointment, you'll know which program you'd like to pursue and you'll have a list of courses that are most appropriate for you in your first semester. With this information, you'll complete your registration during new student registration and leave with your class schedule in hand.
Your advisor will also show you how to use schedule planner, a tool that:
Accepts the list of courses you selected for your first semester.
Searches our database to create all possible course schedule combinations of those courses.
Allows you to select the course schedule that best fits your life situation.
Automatically transfers your selection to our course registration system (course shopping cart in MyMSTC).
Finally, you'll use MyMSTC to transfer your courses from the shopping cart and register in those courses. That's it—you're registered for your first semester courses. Don't worry—the tuition bill won't come until just before the beginning of the semester.
What if I complete academic advising early?
If you complete academic advising very early, the Mid-State course schedule for your first semester may not yet be complete. In that case, your advisor will show you how to finish the schedule planning and registration process at a later date when course scheduling becomes available.
Are there other ways to search for available classes?
Check out our list of course schedules.
Still Have Questions?
If you have any questions, even after you've registered for classes, get in touch with an Academic Advisor.