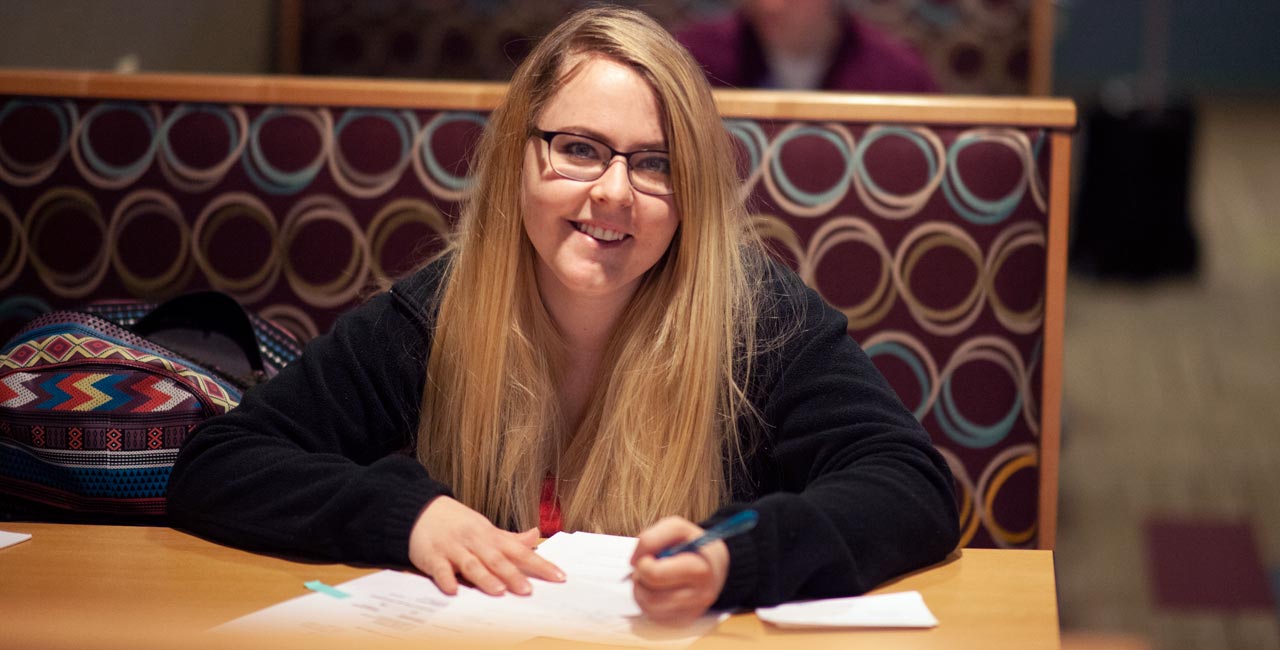 Career Services Events and Job Fairs
Find a Great Job at a Local Job Fair!
For a complete listing of Job Center Job Fairs across the state, visit the Job Center of Wisconsin.
Central Wisconsin Collegiate Career and Internship Fair
Thursday, October 11
Central Wisconsin Job Fair
Wednesday, April 3
Workshops
We offer a variety of career workshops on our campuses throughout the year. No need to register in advance—just choose a date and time that works for you.
If you have a disability and require accommodations to participate in this activity, contact the event coordinator as soon as possible, ideally 14 days in advance.
FALL SEMESTER 2018
Marshfield Campus
What Can Career Services Do for You?
Monday, September 17
1:00 - 1:50 p.m.
Room 101
Résumé Development
Monday, October 8
1:00 - 1:50 p.m.
Room 101
Introduction to LinkedIn and Personal Branding
Monday, November 12
1:00 - 1:50 p.m.
Room CER 126
Interviewing Strategies
Monday, November 26
1:00 - 1:50 p.m. 
Room CER 126
Stevens Point Campus
What Can Career Services Do for You?
Monday, September 10
1:00 - 1:50 p.m.
Room CER 634
Professional Etiquette Lunch
Tuesday, September 25
Noon - 1:30 p.m.
Room CER 634/635
Résumé Development
Monday, October 15
1:00 - 1:50 p.m.
Room CER 634
Introduction to LinkedIn and Personal Branding
Monday, October 29
Noon - 12:50 p.m.
Room CER 634
Interviewing Strategies
Monday, December 3
1:00 - 1:50 p.m.
Room CER 634
Wisconsin Rapids Campus
What Can Career Services Do for You?
Monday, September 24
1:00 - 1:50 p.m.
Room A112
Résumé Development
Monday, October 1
1:00 - 1:50 p.m.
Room A112
Interviewing Strategies
Monday, November 5
1:00 - 1:50 p.m.
Room A112
Introduction to LinkedIn and Personal Branding
Monday, December 10 
1:00 - 1:50 p.m.
Room A112
University of Wisconsin Stevens Point
Central Wisconsin Collegiate Career and Internship Fair
Thursday, October 11
11:00 - 3:00 p.m.
Room TBD
SPRING SEMESTER 2019

Marshfield Campus
What Can Career Services Do for You?
Monday, February 11
1:00 - 1:50 p.m.
Room CER 126
Résumé Development
Monday, March 11
1:00 - 1:50 p.m.
Room CER 126
Introduction to LinkedIn and Personal Branding
Monday, April 8 
1:00 - 1:50 p.m.
Room CER 126
Interviewing Strategies
Monday, April 29
1:00 - 1:50 p.m.
Room CER 126
Stevens Point Campus
What Can Career Services Do for You?
Monday, February4
1:00 - 1:50 p.m. 
Room CER 634
Résumé Development
Monday, March 4
1:00 - 1:50 p.m.
Room CER 634
Introduction to LinkedIn and Personal Branding
Monday, April 1
1:00 - 1:50 p.m.
Room CER 634
Professional Etiquette Lunch
April (TBD)
Noon - 1:30 p.m.
Room CER 634/635
Interviewing Strategies
Monday, April 22
1:00 - 1:50 p.m.
Room CER 634
Wisconsin Rapids Campus
What Can Career Services Do for You?
Monday, January 28
1:00 - 1:50 p.m.
Room A112
Résumé Development
Monday, February 18 
1:00 - 1:50 p.m.
Room A112
Introduction to LinkedIn and Personal Branding
Monday, March 25
1:00 - 1:50 p.m.
Room A112
Central Wisconsin Job Fair
Wednesday, April 3 
Time TBD
Gymnasium
Interviewing Strategies
Monday, April 15
1:00 - 1:50 p.m.
Room A112