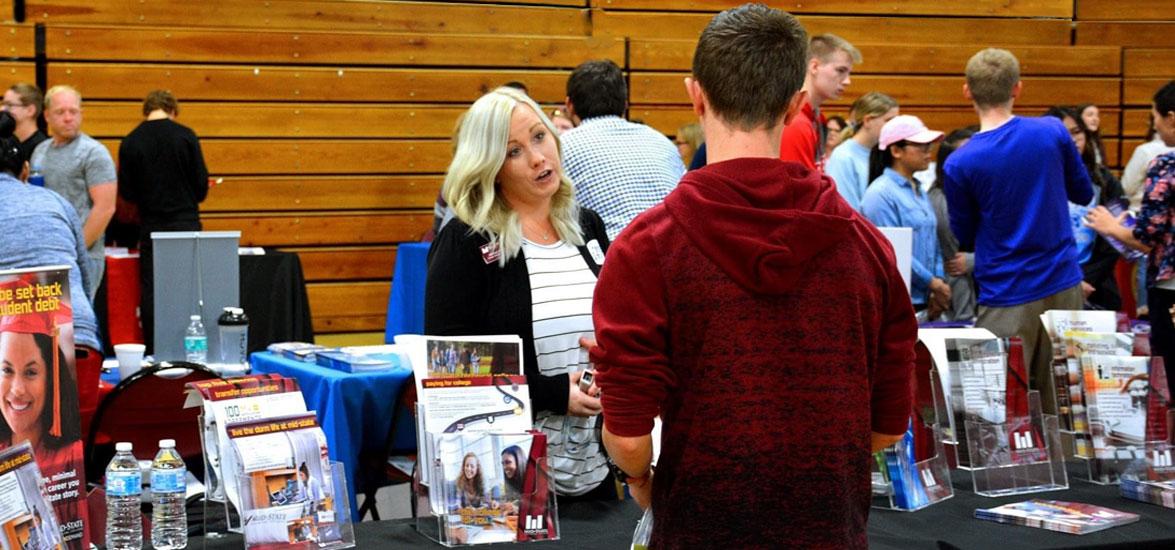 Wisconsin Education Fair coming to Mid-State Technical College
September 16, 2021
Mid-State Technical College will host a Wisconsin Education Fair (WEF) for area high school students, parents and other prospective adult students from 9 a.m. to 12 p.m. on Tuesday, Sept. 28. The event will be held in the Wisconsin Rapids Campus gymnasium (E Building, 500 32nd Street North).   
Over 60 representatives from universities, colleges, technical colleges, trade schools and the military will be in attendance. There are no formal presentations at the event. Instead, attendees are free to move around the gymnasium to review higher education options and spend time with individual representatives from the institutions of greatest interest. Financial aid personnel will also be available to discuss student financial assistance.  
This event is an excellent opportunity for high school students and parents, as well as individuals seeking to enhance their careers, to obtain academic program and campus information from a variety of institutions in a short period of time. While many area high school students will have the opportunity to attend with their school, individual participation is also encouraged. 
The fair is open to the public, and there is no fee to attend, Attendees can also apply to Mid-State for free at the event and receive a tour of the Wisconsin Rapids Campus, if desired. Participants can register in advance at http://gotocollegefairs.com. Early registration is not required but provides participants with a barcode that can be scanned at the table of any institution of interest in lieu of filling out interest cards. 
For more information about the Mid-State Wisconsin Education Fair, call 715-422-5413. A Wisconsin Rapids Campus map is available at mstc.edu/locations. Those unable to attend can schedule a personalized campus tour at mstc.edu/high-school.