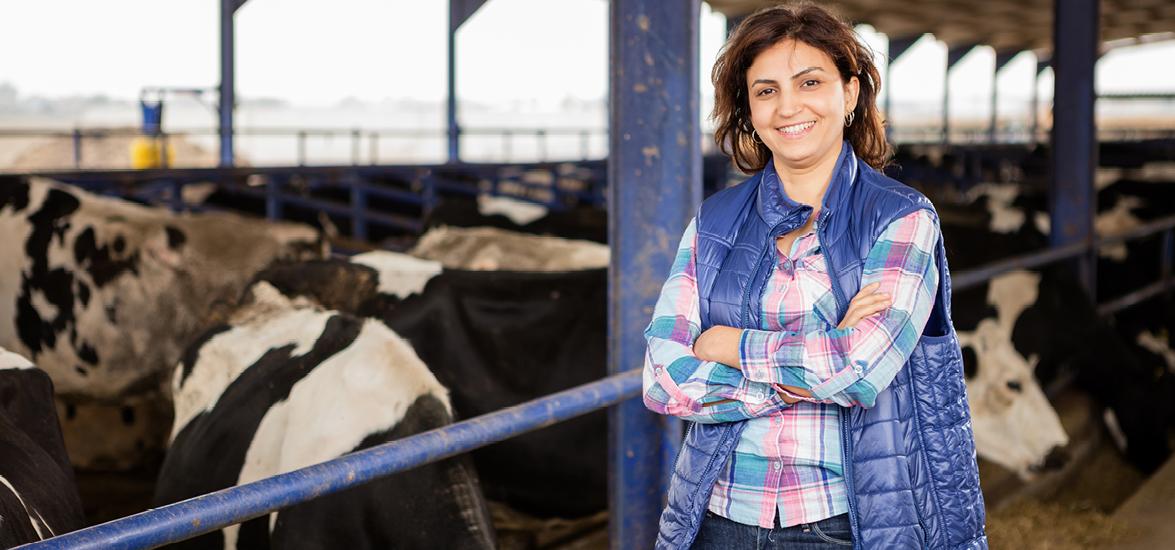 Virtual Mid-State Agribusiness Farm Tour to showcase innovation in agriculture
March 4, 2021
The public is invited to the annual Mid-State Technical College Agribusiness Farm Tour to explore innovative technology and agricultural practices. Designed to help producers enhance their current operations, the event will be delivered via a live virtual format on Wednesday, March 24, from 9:30 a.m. to 3:30 p.m.
The Farm Tour includes online live presentations and networking between current agriculture students, agribusinesses and those interested in agriculture. Highlights include sessions led by Kim Bremmer, owner of Ag Inspirations, and David Trimner of Miltrim Farms, the first in North America to earn Clear Water Farms certification, as well as sessions on selling from the farm, mastitis control and more. The day will also include plenty of opportunities for discussion and sharing of ideas. 
"The Farm Tour is an exciting exchange of ideas and emerging practices in agriculture that I look forward to each year," said Mid-State Marshfield Campus Dean Dr. Alex Lendved. "While this year will look a little different, we are proud to be able to offer these sessions focused on innovative practices for our friends and partners in agriculture."
Registration is required, and cost is $26.00. Scholarships to reduce tuition to $5 are available for the first 100 participants. Full scholarships may be available by contacting continuinged@mstc.edu. Find full details and register at mstc.edu/farmtour.