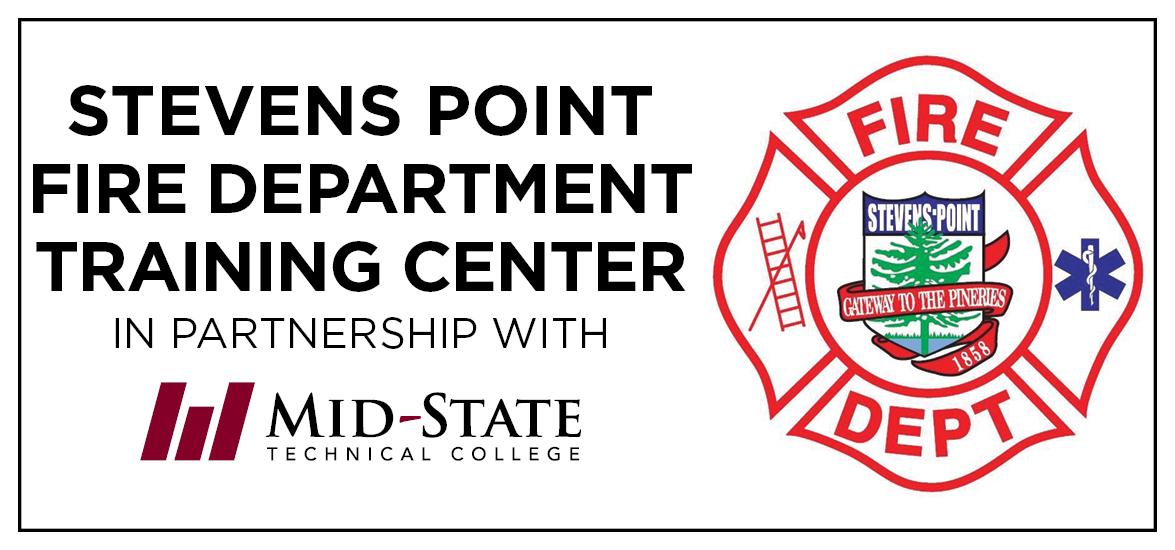 Stevens Point Fire Department and Mid-State Technical College partner to enhance local fire training
February 3, 2021
A new ten-year collaborative agreement between the Stevens Point Fire Department and Mid-State Technical College will expand local and regional training offerings in fire protection and emergency services. The training will take place at 3100 Whiting Avenue, on property currently owned by the City of Stevens Point and earmarked for the construction of a new Stevens Point Fire Department Training Center.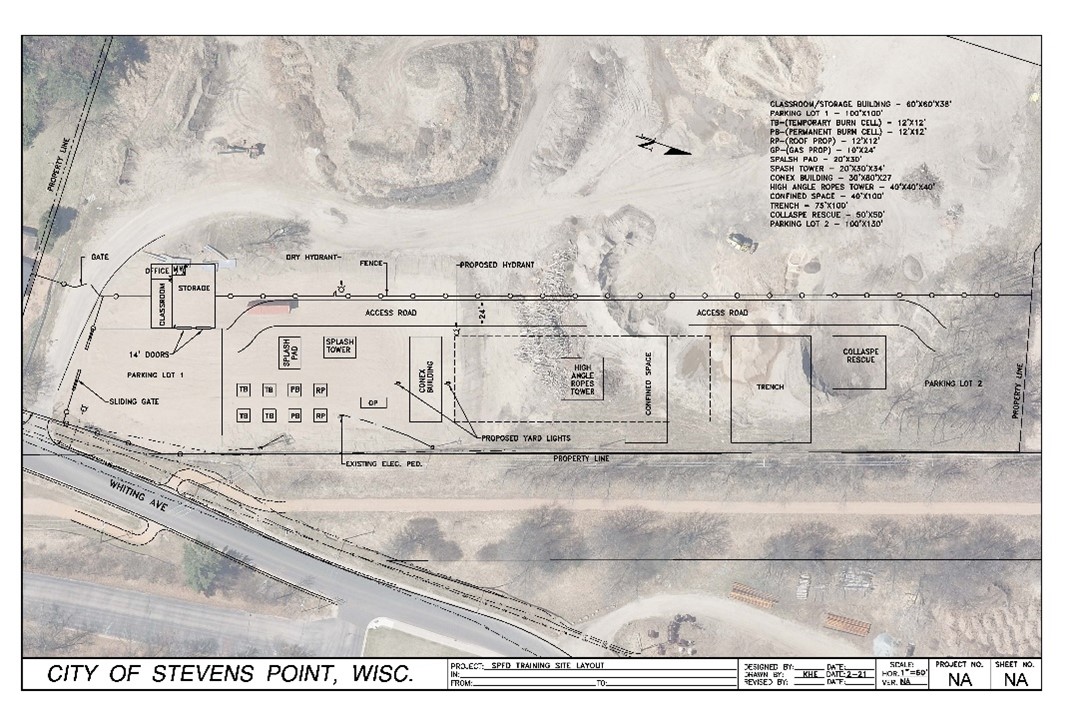 The site's location will allow for training to occur closer to regional career and volunteer fire departments, greatly increasing convenience and access for trainees in the central Wisconsin region and producing savings in travel costs and time commitment. The site will also allow training to occur while firefighters and their equipment remain nearer to their jurisdictions. 
Mid-State's involvement in the project stemmed from listening sessions, meetings and surveys conducted by the College to identify solutions to better serve its surrounding communities. That process identified a need for a decentralized training model for fire training across the region, allowing fire trainings closer to the agencies they serve. Mid-State's role in bringing the project to fruition includes providing training on site and procuring needed equipment to support state-of-the-art fire learning experiences. 
"Since we first learned about the need for solutions to the recruitment and training challenges in fire experienced in our district, we have been searching for innovative ways to decentralize our training model and better serve the region," said Mid-State President Dr. Shelly Mondeik. "The Stevens Point Fire Department Training Center is a win-win for all involved and a perfect example of the kind of innovative collaboration we were looking for to meet that important need."
The Training Center will be available to neighboring departments for training use. The fire training offered by the College will primarily focus on meeting the entry-level and advanced training needs of the Mid-State District fire departments. Facility development will be evaluated and prioritized every year through fire department and college collaboration. 
"The Stevens Point Fire Department's unique collaboration with Mid-State Technical College is a great regional development for training emergency public protection professionals," said Gary Wescott, president of the Stevens Point Police and Fire Commission. "This training will positively impact the health and safety of the entire region. It shows the value of collaboration, progressive thinking and working for innovative solutions."
According to Assistant Fire Chief Jb Moody, the training center will allow the Stevens Point Fire Department to have many different fire and technical rescue training props on site. This will further enhance fire department personnel, in-house and across the region. 
"This training site will prepare current and future firefighters through real-life scenarios and state of the art training techniques." Moody said. "The ability to train firefighters and create muscle memory for when true emergencies happen is immeasurable."
"I couldn't be more proud of the work everyone has done," said Stevens Point Mayor Mike Wiza. "This facility will benefit our community for generations and the partnership with Mid-State and the City will leave a lasting legacy." 
Next steps in the agreement call for additional collaboration between Stevens Point Fire Department and Mid-State Technical College's School of Protective & Human Services to create training calendars and identify and acquire necessary equipment. Training at the new center will begin as early as summer 2021.