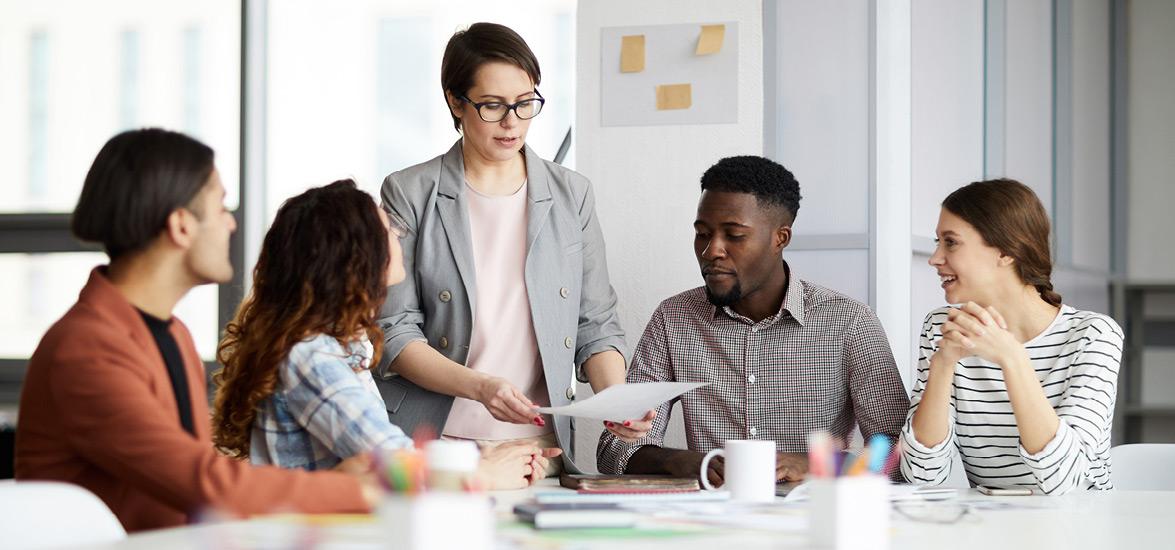 New Leadership Development program available this fall at Mid-State
April 29, 2020
Those looking to advance their careers in a leadership position locally will now have a clear path to achieving that goal. Mid-State Technical College has worked with area business partners to offer a new Leadership Development program launching this fall. The associate degree may be completed at an accelerated pace and will be available at any Mid-State campus, thanks to the use of technology to connect classrooms.
"There is a documented need for leadership training for those who will replace people leaving the workforce and for the pent-up demand for leaders," said Todd Kuckkahn, executive director of Portage County Business Council and advisory committee member for Mid-State's School of Business & Technology. "Mid-State's Leadership Development program proves yet again how nimble they are and able to pivot quickly based on the needs of businesses in our area and the students who will become their employees."
 
"More than ever we're hearing from our local business partners that the ability to hire leaders who can motivate staff members and facilitate collaboration is critical to their plans for growth," said Missy Skurzewski-Servant, Mid-State's dean of Business & Technology. "The new Leadership Development program is designed with local employer input to upskill existing employees as well as develop new leaders," she said.
Designed for individuals currently employed and working closely with their employer on skill development, the new Leadership Development program prepares students for success in effectively managing processes and inspiring a diverse workforce. Students will develop the technical and interpersonal skills needed to lead the operations of a business including helping organizations adapt to change, encouraging innovation, displaying a variety of effective leadership skills, demonstrating critical-thinking skills and using communication skills appropriate in a professional and collaborative environment. 
Specific skills developed in the program include planning, finance, team building, leadership, safety, project management, decision making, talent development, supervision, innovation and the use of software. Every course directly applies learning to the student's real-world work environment through various projects, and graduates will be prepared for leadership roles in any organization.
According to Kuckkahn, the current health crisis and demands of the workforce have made the new program's relevance more clear than ever. "I believe calling leadership a soft skill is an understatement—it's a necessity, and this new program demonstrates Mid-State's understanding of the critical role they play in preparing our local businesses for the real demands of the future," Kuckkahn said.
The Leadership Development program can be completed at a full- or part-time pace, with an accelerated 18-month option, and financial aid is available. For more information, visit mstc.edu/programs or contact Missy Skurzewski-Servant at 715-422-5356.