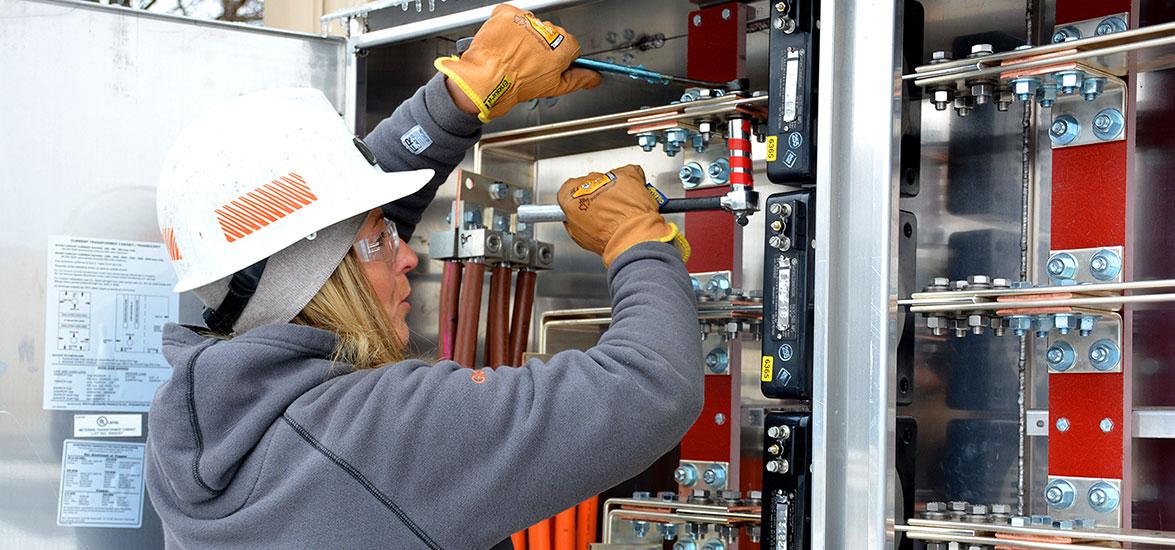 Mid-State Metering Technician apprentices complete journeyworker credential
February 26, 2019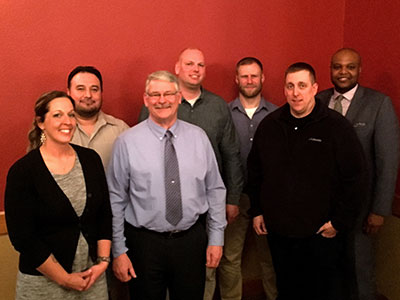 Mid-State Technical College Metering Technician apprentices recently received special recognition for earning their journeyworker credential, a culmination of 5,760 hours of on-the-job learning and three years of classroom training. The achievement was marked by a Jan. 16 graduation banquet at the Municipal Electric Utilities of Wisconsin and Wisconsin Electric Cooperative Association Joint Superintendents' Conference in Wisconsin Dells.
"It's so rewarding to celebrate our apprentices' success," said Mandy Mayek, Mid-State's apprenticeship and work-based learning coordinator. "Completing an apprenticeship and attaining journeyworker status is no easy feat. It requires intelligence, a strong work ethic and determination and is an accomplishment to truly be proud of."
Mid-State is the only technical college in the state of Wisconsin to offer the Metering Technician apprenticeship, which provides the training needed to install, troubleshoot and service meters. Metering technicians also verify equipment security, investigate power diversions and collect physical evidence of illegal taps. 
One of the new graduates, Candice Glowinski, seized the opportunity to work on meters and say goodbye to full days behind a desk where she always felt "pretty restless." Glowinski was originally hired in 2008 as a seasonal employee in the customer care center at We Energies, eventually transitioning to the electric meter shop. "As a kid I was always a tomboy, running around until my mom made me come inside," she said. "I was lucky to find something that's such a good fit for me." 
Thanks to her apprenticeship training, today Glowinski works as a meter servicer (Journeyworker) for We Energies and services up to 20 meters per day, usually on the ground or on a ladder but sometimes high up in the bucket truck. "A lot of people think it's scary, but every time I get the chance, I always say, 'Me, me!'" she said. 
According to Mayek, Glowinski represents the potential for women to achieve success in the trades. "I would love to see more women pursue apprenticeship as a career path," said Mayek. "I'm thankful for apprentices like Candice who serve to illustrate that women can be as knowledgeable, skilled and successful in the construction and industrial trades as their male counterparts."
For more information about the apprenticeships available through Mid-State, visit mstc.edu/apprenticeship.