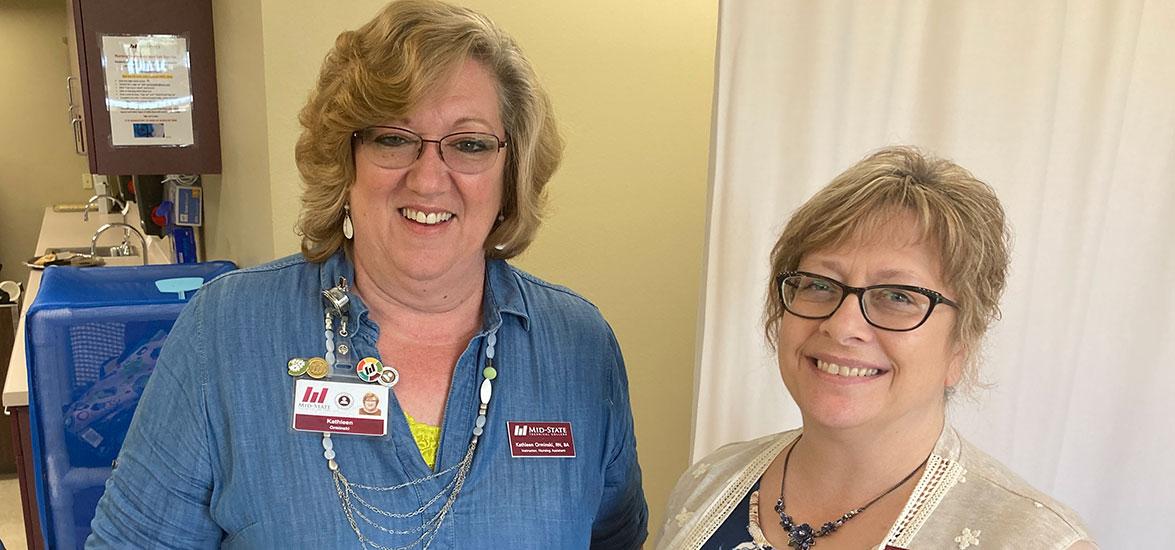 Mid-State celebrates Nursing Assistants Week
June 14, 2023
Mid-State Technical College will highlight the nursing assistant profession for Nursing Assistants Week, June 14-21. Nursing Assistants Week was established to recognize and honor the impact that nursing assistants have in healthcare and our community. 
The need for qualified nursing assistants is on the rise, yet fewer people are entering the profession. In February 2023, 50,844 nursing assistants were listed on the Wisconsin Nurse Aide Registry, compared to 60,943 in February 2018, a decrease of nearly 20 percent. 
The American Red Cross trained the first nursing assistants during World War I to care for injured soldiers. Since then, nursing assistants have played a vital role in healthcare on a daily basis. The first National Nursing Assistants Week was recognized in 1977 to show appreciation for their hard work and commitment to those they serve.  
"Nursing assistants are an essential part of the healthcare team," said Lisa Whitley, Mid-State Nursing Assistant instructor and program director. "Certified nursing assistants provide clear, concise instructions and information between staff and patients, which requires excellent communication skills. It is important for a nursing assistant to have a strong attention to detail when monitoring for physical or mental changes in patients."
According to Whitley, nursing assistants have skills that are above and beyond their healthcare knowledge. "Flexibility, compassion and empathy are personal qualities suited to the role of a nursing assistant."
"I love being an instructor at Mid-State," said Kathleen Orminski, another Nursing Assistant instructor at Mid-State. "I not only get to provide instruction for the Nursing Assistant program but can also guide students towards future learning opportunities and provide a solid foundation towards their goals. Nursing Assistant classes are the start for many aspects of healthcare, and we get to be the ones to set the stones of that foundation." 
Learn more about Nursing Assistants Week at mstc.edu/NAWeek.